The 2022 Housing Market Is Crazy — Here's Why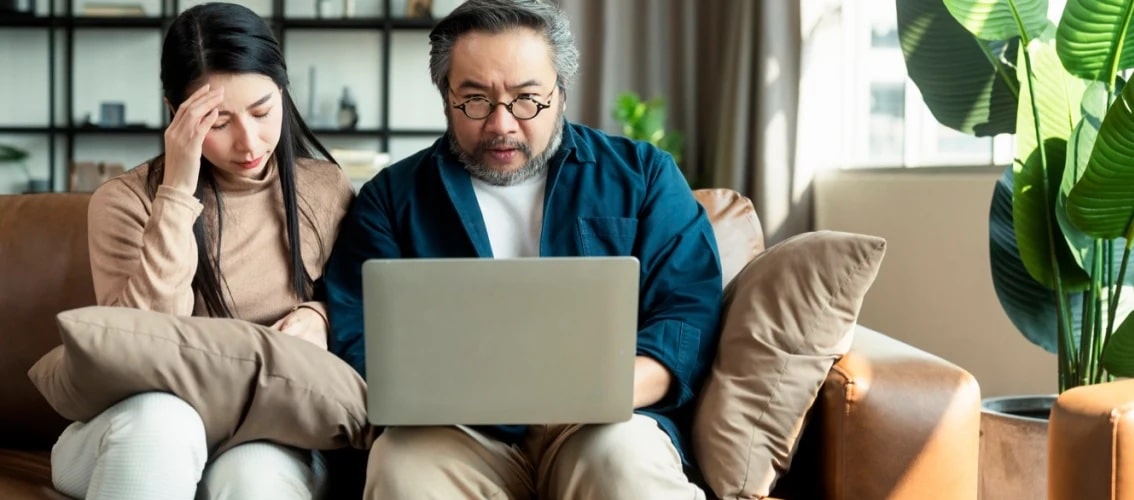 The housing market went crazy this spring, according to CNN Business, due to low mortgage rates and a record-low inventory of available properties. Some homes have attracted multiple all-cash offers and some have even sold for $1 million over the list price.
Half of the houses listed for sale nationwide in April 2021 went pending in less than a week.
Sometimes it seems like the world has gone crazy — a pandemic, and now an exploding housing market? It seems like the world has been set up for unpredictability, and we'd like to help you navigate this new wrinkle in the maze you can call life.
Let's check out the real estate trends during 2022 and what to expect when you want to buy or sell your house this year.

What is happening in the housing market now?
Two words describe the housing market right now: pandemic rebound.
The housing market went crazy this spring, according to CNN Business, due to low mortgage rates and a record-low inventory of available properties. Some homes have attracted multiple all-cash offers and some have even sold for $1 million over the list price.
Fact 1: Real estate prices are going up
High buyer demand, low housing supply, and mortgage rates have caused housing prices to rise. When mortgage rates recede, people express more interest in buying homes, and when rates go up, demand goes down.
The typical value of U.S. homes was $269,039 in January 2021, a 9.1% increase from January 2020. Between 1999 and 2021, the median price has more than doubled — from $111,000 to $269,039.
Fact 2: Interest rates have hovered around all-time lows
Current mortgage rates depend largely on Federal Reserve policy, the bond market, investor interest in mortgage-backed securities, and inflation.
Mortgage rates in 2020 have dropped due to the Federal Reserve lowering rates in response to COVID-19. As of November 2020, the average 30-year fixed mortgage rate with a 20% down payment had just hit record lows, at 2.72%, according to Freddie Mac.
Need home financing? Find a physician mortgage loan!
Fact 3: Housing inventory has plummeted
When inventory for homes is low and demand is high, it creates a seller's market. In this market, sellers have the upper hand in negotiations.
The coronavirus worsened the availability of homes because sellers didn't want strangers in their homes, so the number of home listings went so low — to the lowest ever recorded.
Fact 4: It's all cyclical, and we're not in danger of a housing crisis.
Real estate has seen many booms and busts over the decades, but it's unlikely that the housing market will crash anytime soon or experience a housing crisis, for several reasons:
Property owners have record levels of equity, jumping by $1 trillion.
Lending standards have become stricter.
Low-interest rates will stay that way until at least 2023, according to the Federal Reserve.
As long as new buyers continue to enter the market and there aren't enough homes on the market, home sales and prices will keep going up and the market will stay well.
On the other hand, if the number of houses for sale increases and the number of buyers willing to buy them goes down, home prices would go down precipitously, and that's what we'd need to worry about.

What does this mean for buyers in 2021?
If you've been saving to buy a home for years and looking for months, you might feel stuck. In fact, you might have resigned yourself to the fact that you must buy a house that needs work, live in an area you don't want to live in, choose to build a home (if you can afford it), or buy something over budget.
To add to that, flippers with private capital have priced normal people out of single-family homes with cash offers, often made without actually visiting or completing an actual home inspection. (By the way, it's a bad idea to buy a home without getting a thorough home inspection done.)
Here's what to know: In popular areas, you'll face stiff competition and may have to go through a bidding war to get the home you want.
However, you can still get a low interest rate in 2021 and will still probably get a low-interest rate throughout the rest of 2021 as well. If you're willing to wait, that might end up being your best option. Many experts think housing inventory will increase in the second half of 2021 — if you're okay with moving in the fall or winter, it might make more sense financially.

What does this mean for sellers in 2021?
Congratulations if you plan to sell a home this year. You'll experience some major upsides to selling now, but remember, housing inventory has been slated to increase for the second half of 2021, so get your home on the market. More people will sell within this year and next, according to experts.

Work with an experienced agent
We know it's a seller's market, but you can also point to a lot of upsides to buying a home right now. Other factors play a role in how much people can spend on a home, including the three I's: incomes, inflation, and interest rates. Consider this: If interest rates are low or incomes have increased, homebuyers may even be able to get a larger home than they might have been able to in past years.
Depending on your area, you may have tried and can't manage to wiggle your way into a home sale in order to buy. This may affect how much emotional energy you can invest after repeated rebuffs of your offer.
If you've experienced this, get an experienced real estate agent to help you. (That goes for both sellers and buyers.) These professionals have the inside scoop and deep knowledge about your local market. They can help sellers post the best home price and help buyers navigate this tumultuous arena. Ask friends and family for the best recommendations.