Florida Physician Mortgage Loans in 2022
Let's be honest, it seems like everyone is moving to Florida these days. If you're a medical professional looking to do the same, getting a physician mortgage loan in the Sunshine State may be the final piece of the puzzle.
In this article, we'll go over why physicians are moving to Florida (no brainer), the benefits of a physician mortgage, the best physician mortgage lenders in Florida, and of course an overview of the housing market in the Sunshine State.
Let's get started!
Why Physicians Move to Florida
Besides the sunshine, sand and Disney World – why move to Florida? Actually, there are several reasons why physicians move to Florida. For one, low taxes. Florida has a sales tax rate of 6% and they don't charge residents a state income tax. This is a huge perk for high-earning doctors. Another reason physicians move to Florida is the aging population who has a high demand for healthcare! That said, it's not just retired older folks moving to Florida these days, the state is attracting young people as well. Research from the Safety Net Hospital Alliance of Florida and the Florida Hospital Association found that Florida will be short 17,924 physicians by the year 2035.
Given this trend, it stands to reason the state of Florida has an abundance of hospitals, so that is yet another reason physicians move there: Plenty of jobs! According to the American Medical Association, these are some of the most popular medical residency programs in Florida for internal medicine:
University of Miami, JFK Medical Center Palm Beach
AdventHealth Florida (Orlando) program
Florida Atlantic University Charles E. Schmidt College of Medicine program
University of Miami, Jackson Health System program
Cleveland Clinic (Florida) program
Mount Sinai Medical Center of Florida program
University of Florida
HCA Healthcare East Florida Division GME
Palmetto General Hospital program
University of Miami Hospital and Clinics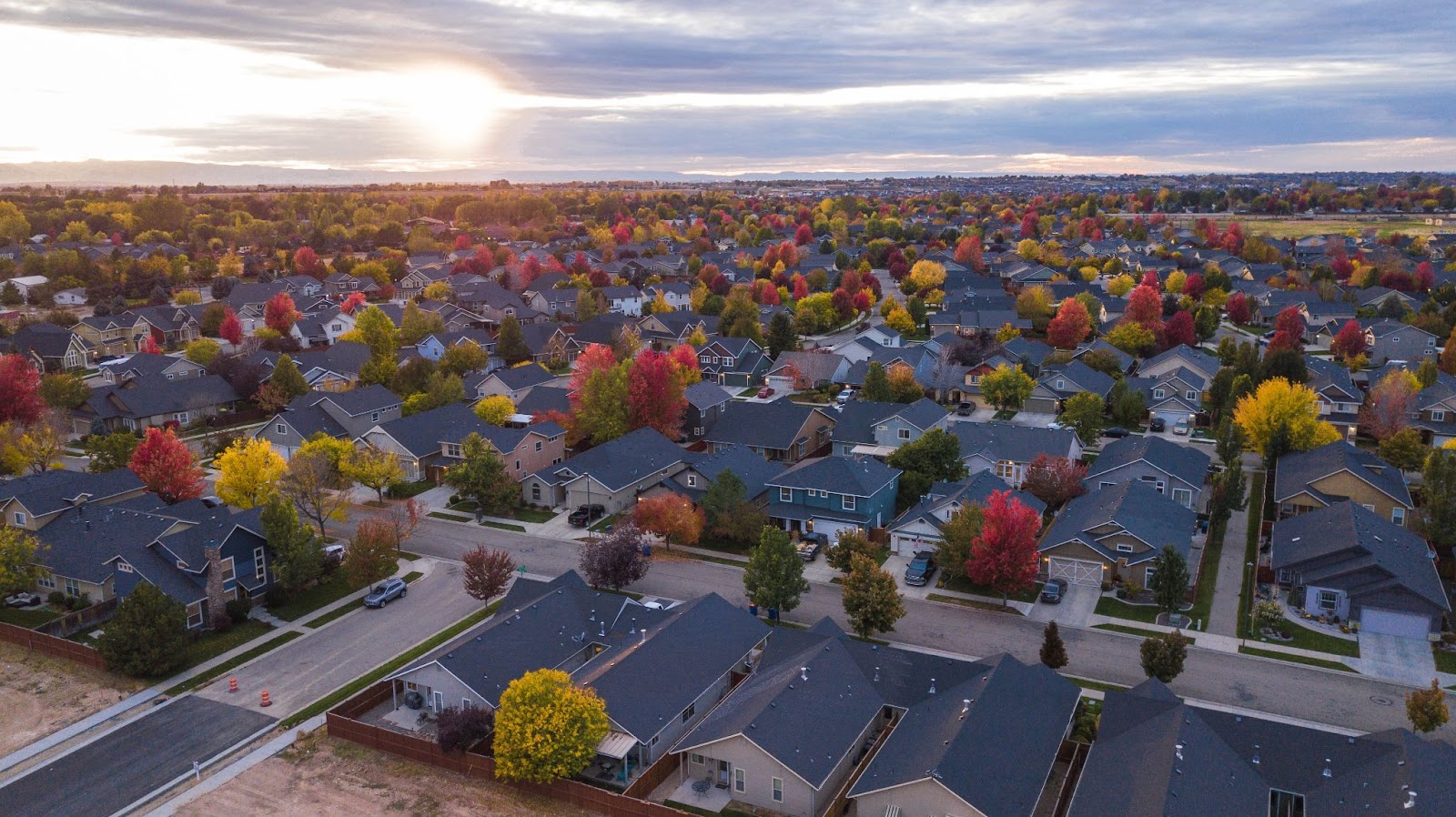 Ready to See Your Rates? Check Your Options in Florida
The Florida Housing Market Landscape
According to Zillow, the average price of Florida homes is $356,349. Florida home values have gone up 29.4% over the past year (this was published in 2022). Therefore, Florida may be becoming less affordable than it once was in the past. The top five best places to live in Florida include the following cities, based on quality of life and value, include the following cities:
Naples
Melbourne
Jacksonville
Pensacola
Tampa
If you're a doctor or resident and considering moving to Florida for your career, you can take advantage of its beaches, having no state income tax, great weather, a strong economy and of course, plenty of patients.
The Best Mortgage Loans for Physicians in Florida
LeverageRx connects dentists, surgeons, veterinarians, chiropractors, nurse practitioners, dermatologists and more to the best physician mortgage loan lenders. Not every lender offers their physician mortgage program in every state, and not every lender works with every medical specialty. If you fill out this form, you will get personalized list of lenders that match your home loan, down payment preferences, medical specialty, state, time of purchase and so on. It's free and takes less than two minutes. In the meantime, here are a few options for the Sunshine State:
U.S. Bank
U.S. Bank is a national lender in all 50 states, but their doctor loan program is only available for MDs and DOs. If you have one of those degrees, then you can get 90% financing up to $1.25MM. Learn More: U.S. Bank Physician Loan Review
Huntington
Huntington Bank has a large footprint and offers physician mortgages to veterinarians, as well as physicians and dentists. They also provide up to 100% financing of up to $1 million, 95% up to $1.25 million, and 90% up to $2 million. Like TD Bank, physician loans apply only to primary residences. Learn More: Huntington Bank Physician Loan Review
Bank of America
Bank of America a nationwide lender offering physician mortgages in nearly every state. The bank offers financing of up to $1 million with 5% down, and 10% down up to $1.5 million. Like TD, however, you will face stricter underwriting practices and limited designations. Learn More: Bank of America Physician Loan Review
KeyBank
KeyBank is a well-known player in the physician mortgage space. They will offer doctor home loans on primary residences and vacation homes, as well as cash-out refinances (which is rare). Loans are available for up to $3.5 million, including 100% financing on mortgages up to $1MM. Learn More: KeyBank Physician Mortgage Review
First National Bank
First National Bank offers 100% financing up to $1MM for the following designations: MD, DO, DDS, DMD, DVM, PharmD. The loan is eligible for primary residences or vacation homes. Learn More: First National Bank Doctor Mortgage Review
TD Bank
TD Bank is well known for their medical professionals mortgage program. The bank doesn't operate in all 50 states, so you'll need to verify their footprint, but they offer 100% financing up to $750k for MD, DO, DPM, DDS, DMDs. Learn More: TD Bank Physician Mortgage Review
Flagstar
Flagstar extends their physician mortgage to more specialties than any other lender. Physician assistants, nurse practitioners and veterinarians are all eligible for the banks' doctor home lending. Learn More: Flagstar Physician Loan Review
Don't see the lender you want to work with? Click here to fill out a form in 2 minutes and get a personalized quote
What is the Benefit of a Doctor Home Loan?
It's possible you have gotten this far in the article and aren't sure why you should choose a physician mortgage over a conventional loan. Well that's a great question. Here are the highlights of a physician mortgage.
No private mortgage insurance: Private mortgage insurance (PMI) is insurance that protects you lender if you put down less than 20% for a down payment. Doctors, however, do not have to pay PMI, which saves a ton of money over the life of the loan.
No debt-to-income ratio (DTI) necessary: On paper, doctors have a sky-high DTI, which is the ratio of debt you have to income you bring in. However, despite large student loans and a lower starting salary, you will still qualify for a physician mortgage because lenders don't apply DTI standards to doctor home loan programs (lucky you!)
Optional down payment: Residents and doctors often do not have to make a down payment when taking out a mortgage. There are some lenders who even having financing up to 103%, which means the lender actually pays the borrower to take out a mortgage.
No work history needed: Conventional mortgages require work history in order to offer loan terms to borrowers. However, lenders do not require residents and doctors to provide detailed work history in order to qualify for a mortgage.
Doctors qualify for a higher loan amount: A physician mortgage program usually comes with higher loan amounts than conventional mortgages. For example, you may be able to get a loan for $1 million or more.
Homeownership Laws and Taxes in Florida
According to the Florida Department of Revenue, county property appraisers assess all real property in each county on January 1 every year. In August, property appraisers send a Notice of Proposed Property Taxes and the county tax collector sends a tax bill to each property owner in late October or November. The taxes are due by the following March 31. The Florida Department of Revenue publishes a handy infographic that shows how property tax works in Florida.
It's important to note that there's an assessed value on the tax roll, which adjusts every year. This is beneficial because it prevents you from experiencing large jumps in property tax obligations. However, it's important to realize that you may experience a large jump in taxes after the first year. In addition, there are specific exemptions you can claim, according to the Florida Constitution. The most common is $25,000 off the assessed value of the home, which you must apply for every year.
FAQ about Physician Mortgages in Florida
Just because as a resident, fellow or doctor you are getting a special mortgage through a physician mortgage program, you will still have plenty of fees and charges to consider when buying a home. It's also important to recognize several laws unique to Florida, which can have an impact on your budget. For example, if you move to Florida from another state, you may not realize unique-to-Florida laws, such as prohibitions on harvesting natural vegetation such as sea oats and sea grapes or interfering with manatees and sea turtles. In addition, you may need to know that you only own your property up until where the sand becomes wet (the mean high-tide line).
In other words, you still have a lot to think about and it's best that you work with a loan officer who specializes in doctor home loans in Florida for your exact specialty. They will answer any and every question you may have. In the meantime, these are typical charges and fees to keep in mind when purchasing a home:
Closing costs: Do you still have to pay closing costs when you get a physician mortgage loan. Yes! Closing costs are the fees that the lender passes on to you as the homeowner for items such as application fees, credit check fees, homeowners association (HOA) fees, loan origination fees, title searches, title insurance, deed recording fees, credit report fees and more.
Home inspection: Home inspections, which are completed by a certified home inspector, helps you find something with a home. For example, if an inspector finds a cracked foundation or a bad roof on a home you plan to purchase, you may be able to get out of the home purchase if the problems are severe enough. You will pay an inspector separately, outside of closing costs.
Earnest money: You may have also heard of earnest money as a "good faith deposit," which you put down on a house before closing. It shows sellers that you're serious about buying a particular home.
Real estate agent costs: The good news with real estate agent costs is that the seller usually pays real estate agent fees for a buyer. These fees can vary depending on where you live. However, in some cases, the buyer may pay real estate agent costs.
Property taxes: Property taxes go toward school districts, road maintenance and police and fire services. You might pay a prorated amount for property taxes and the seller may pay the other half.
Homeowners insurance: Homeowners insurance provides coverage for your home and personal belongings in the event of damage or certain perils like lightning strikes, windstorms and hail. You must have homeowners insurance in order to get a mortgage — you cannot opt out of it.
Homeowners association (HOA) fees: If you belong to a homeowners association (HOA), you may have regular access to pools, tennis courts and other features in your community. You may pay a prorated fee for the year for HOA fees or to transfer new governing documents to you. It's really important to understand all of the HOA fees and requirements, including restrictions and rules and regulations.