What is Medical Malpractice Insurance?
Medical malpractice insurance, also known as professional liability insurance, helps protect doctors and other medical professionals from any liability resulting from a patient's injury or death.
According to 2016 study by the New England Journal of Medicine, 75% of physicians will be sued for medical malpractice at some point during their career. About 20% of them will lose their cases.
Medical malpractice insurance covers attorney's fees, court costs, the cost of arbitration, settlement costs, and any medical damages that may be rewarded to the patient.
Most states require medical malpractice insurance to perform medicine.
Medical malpractice insurance covers the costs associated when a patient accuses a doctor of medical negligence. The insurance policy will pay for:
Settlements awarded to the patient
Cost of arbitration
Costs of settling a case before trial
Medical damages
Punitive and compensatory damages
Attorney fees
Court costs and fines
Malpractice insurance should be purchased by anyone who practices medicine or treats patients. In addition, all medical facilities should have a malpractice insurance of their own.
The following states require medical malpractice insurance:
Colorado
Connecticut
Kansas
Massachusetts
New Jersey
Rhode Island
Wisconsin
These states require malpractice coverage if a facility or individual physician wants to use government programs that assist with claims:
Indiana
Louisiana
Nebraska
New Mexico
New York
Pennsylvania
Wyoming
If your state doesn't require coverage, chances are your employer will. LeverageRx recently published an article outlining the medical malpractice cases by state and it may give you the nudge you need to buy insurance.
A survey by the American Medical Association (AMA) showed how often doctors get sued and more than one-third of respondents had been sued at least once. Nearly 17% had been sued at least twice. Your risks increase based on your specialty. The AMA reported the following rates of being sued by speciality:
63% of OBGYNs and general surgeons
52% of emergency medical professionals
47% of surgical sub-specialities
38% of radiologists
36% of anesthesiologists
33% of family practice physicians
32% of internal medicine specialists
25% of internal medicine sub-specialists
18% of pediatricians
16% of psychiatrists
To see the largest medical malpractice cases by state, check out this article. You will be shocked by the the largest medical malpractice case payout in the country (!).
Medical malpractice insurance is one of the medical professional's biggest expenses. That said, where you live and what you practice plays a part.
Specialties that carry more risk of being sued in the eyes of the insurance companies pay more for malpractice insurance. These are a couple examples of "risky" specialties:
Obstetricians
Neurosurgeons
Emergency room physicians
Cardiovascular surgeons
General surgeons
Orthopedic surgeons
Plastic surgeons
A report by the American Medical Association shows that obstetricians can expect to pay around $150,000 in annual premiums for malpractice insurance.
This is a sample from the American Medical Association on the cost of medical malpractice insurance for various doctors from around the country:
Obstetrics/gynecology
Los Angeles-Orange County, California: $49,804
Connecticut: $170,389
Miami-Dade, Florida: $190,829
Cook-Madison-St. Clair, Illinois: $177,441
New Jersey: $90,749
Nassau-Suffolk, New York: $214,999
Philadelphia, Pennsylvania: $119,466
General Surgery
Los Angeles-Orange County, California: $41,775
Connecticut: $65,803
Miami-Dade, Florida: $190,829
Cook-Madison-St. Clair, Illinois: $118,909
New Jersey: $60,810
Nassau-Suffolk, New York: $134,923
Philadelphia, Pennsylvania: $85,930
Internal Medicine
Los Angeles-Orange County, California: $8,274
Connecticut: $34,700
Miami-Dade, Florida: $47,707
Cook-Madison-St. Clair, Illinois: $40,865
New Jersey: $15,900
Nassau-Suffolk, New York: $33,852
Philadelphia, Pennsylvania: $24,433
Malpractice insurance comes in the following forms:
Occurrence coverage
Claims-made coverage
Claims-paid coverage
Tail and Nose coverage
Occurrence Coverage
An occurrence policy will cover you for any claims made against you during the policy term.
For example, let's say you paid premium on an occurrence policy between 2010 and 2015, then cancelled the coverage. A former patient sues you in 2018 for something that happened in 2014. The occurrence policy you paid into between 2010 and 2015 will cover the claim, even though it was filed in 2018.
Occurrence coverage is the preferred type of malpractice insurance for most medical professionals. The problem is it's not available in all states.
Claims-made Coverage
A claims-made policy only provides coverage for the period when premiums are paid. So using the example above, the doctor who was sued in 2018 would not be covered under a claims-made policy because the doctor cancelled the plan in 2015.
Claims-made coverage is more readily available and there are some companies who ONLY offer this option.
Claims-paid Coverage
A third, less-common type of coverage is claims-paid malpractice insurance. This type of coverage is less expensive than the two main types, but also more restrictive.
On a claims-paid policy, the insurer only covers you if you are still insured at the time the claim is paid. It does not matter when the incident occurred, nor does it matter when the patient made the claim of malpractice. Premiums for claims-paid policies are based on claims settled during the previous year or claims anticipated to be settled over the next year.
Tail and Nose Coverage
What happens if your claims-made policy lapses or you switch insurers, and then a former patient sues? You would be liable for damages. But there are two ways to obtain coverage for incidents that occurred in the past.
Purchase an extended reporting endorsement on your current claims-made policy, this is the "tail"
Purchase a prior acts coverage from your new insurer which is the "nose"
Tail coverage enables you to report claims in the future. If you purchase tail coverage on a policy that is lapsing, for example, any future claims that occurred while the policy was in effect will be covered.
Tail coverage is common for retiring physicians. It is also good to have if you move from a private practice to a hospital that offers group coverage (hospitals don't cover past incidents for incoming doctors). Another common situation in which a doctor needs tail coverage is when one moves to another state.
Nose coverage enables you to be covered for incidents that occurred prior to the policy's effective date. As long as you pay premiums, the policy will pay for malpractice claims that occurred before obtaining the policy, within certain limits.
It's cheaper to purchase prior acts coverage from your current insurance company than it is to get tail coverage from your former insurer. About the only reason to get tail coverage is if a claims-made policy is cancelled or terminated and you cannot secure prior acts coverage from your new carrier.
Here are nine factors you should consider when evaluating coverage options:
Is there a consent-to-settle provision?
With a consent-to-settle provision, the insurance company has to get your written permission before they can settle with a complaining patient. If you don't consent, the insurance company cannot settle. They must allow the complaint to go through the legal process. The insurance company may strongly try to persuade you to settle, but the final say would belong to you.
Does the policy limit your consent-to-settle?
It's no secret that insurance companies can be sneaky. Be sure and check that your consent-to-settle clause does not include hammer clauses, arbitration clauses or other clauses that allow the insurance company to settle with the patient without your consent. This is where an agent is very useful.
Is cyber liability included?
Health care data is among the most sought after by hackers and data thieves, so make sure your medical malpractice insurance policy protects you from cyber liability. Depending on the policy, cyber liability may cover data breaches, denial of service attacks, identity theft and virus attacks. Some policies will also cover regulatory penalties, notification and public relations expenses, credit monitoring for affected patients, and data recovery costs.
Does it have incident reporting?
The claims process can be triggered in one of two ways:
Incident Report

This allows a physician to report a potential incident to his or her malpractice insurer as soon as it occurs. By reporting incidents to the insurance company before a patient's claim is made, physicians can ensure they are covered by a lawsuit filed later.

Written Demand

This means the malpractice carrier is not responsible for covering an incident until a patient takes action. That action can be filing a lawsuit, demanding compensation, or enlisting an attorney to investigate.
What is excluded from coverage?
All malpractice policies contain exclusions. This is language added to the policy stating that the insurer will not cover losses resulting from certain activities. You should review the policy to ensure that certain procedures you may perform are not excluded.
What are the liability limits?
A typical policy will set a cap of $1 million per occurrence and $3 million in total liability claims in a year. So, if you have one lawsuit in a year and were ordered to pay $1.5 million in damages, your policy would cover $1 million. You would be liable for the other $500,000.
But, if you have three lawsuits in a year and each one results in $500,000 in damages, the insurance company would pay the full $1.5 million. That's because none of the three exceeded the $1 million per occurrence limit.
Read the latest articles from LeverageRx
LeverageRX, Omaha, NE (Hybrid) Job Type: Professional, Full-time Total Annual Salary: $50,000 – $100,000 (base + commission) Be a part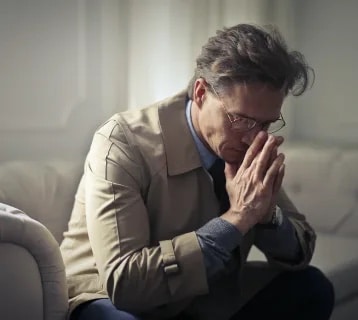 If you've been in the medical field for any amount of time, you're aware that doctors often complain about burnout.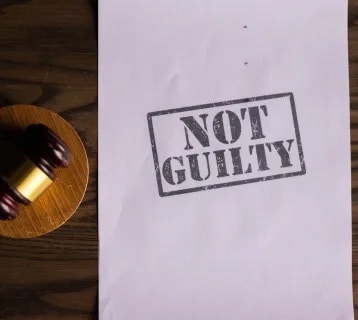 When doctors make mistakes while working, patients or their family members have a right to sue them for malpractice. In