Managing Student Loans for Medical Students
Most medical students wisely pay for medical school using federal student loan programs. Federal student loans for medical school have benefits private loans don't, such as income-driven repayment plans and loan forgiveness options.
That said, federal student loans may not stretch as far as the student needs. There are many private lenders who cater to medical professionals, which we will review in this article.
And lastly, whether you are still in training or attending, it's important you know your options about refinancing student loans, loan forgiveness programs, and everything in between.
Let's dive in.
There are two ways to pay for medical school: Private or Federal loans. As a medical professional, it is a no-brainer to start with federal loans:
Direct Unsubsidized Loans
Sometimes called Stafford Loans or Direct Stafford Loans, a direct unsubsidized federal loan does not require the borrower to prove financial need.
As of 2022, medical professionals can borrow up to $40,500 per year in direct unsubsidized loans, with the total maximum amount permissible to borrow being $224,000. The interest rate will be around 5% and you will not pay an origination fee.
PLUS Loans
Direct PLUS loans are federal loans used to cover the difference between other sources of funding and the cost of attending medical school. You can borrow up to the cost of attendance, minus whatever other financing you have received. The cost of attending medical school will include tuition, fees, books, supplies, room and board, transportation and personal expenses.
HRSA Loans
HRSA Loans, or Health Resources and Services Administration Loans, are low interest loans offered to medical students with financial need. There are four kinds and each one caters to different areas of medicine:
Health Professions Student Loans (HPSL)
Loans for Disadvantaged Students (LDS)
Nursing Student Loans (NSL)
Primary Care Loans (PCL)
If you have exhausted all your federal financing options, you may want to consider private loans to pay for medical school. These are the private lenders that LeverageRx recommends:
Credible
One of the best things about Credible is that it is a marketplace that lets you compare rates from multiple lenders at once. Users input their information to receive specialized loan options with rates included.
Splash Financial
Based in Cleveland, Ohio, Splash Financial is a student loan refinancing company built exclusively for the medical market. The Quicken Loans-backed lender was launched in 2017 to provide better student loan repayment options to doctors.
CommonBond
Founded in 2011 by Wharton MBA Students, the New York City-based company offers low fixed and variable rate student loans and refinancing services. This includes MBA, graduate, and undergraduate student loans.
Laurel Road
Formerly known as Darien Rowayton Bank, Laurel Road offers typically lower interest rates for physicians with better than average credit. The company claims it has saved borrowers $20,000 on average over the life of their loans. Unlike most private lenders, the lender forgives debt upon death. You can earn up to $400 with a referral who refinances their student loan with the company.
When it comes to paying back the loans you took out, whether federal or private, these are your options:
Consolidating all loans (federal and private) into a single loan
Refinancing
Income-driven repayment plan
Student loan forgiveness
Consolidation
Student loan consolidation is simplifying your debt. Instead of making multiple payments to multiple lenders, you will make one payment to one lender.
Direct Consolidation Program (for federal loans)

Unfortunately you cannot consolidate federal loans and private loans together. But with the Direct Consolidation Program for federal loans, you can combine all your federal loans into one single loan. The way the government determines the new interest rate for the consolidated loan, depends on a weighted average of what you were paying previously for the separate loans.

Private Loan Consolidation

Private loan consolidation is the same as federal loan consolidation except the new interest rate on a private consolidation is determined on market rates and your credit history at the time of consolidation.
What is the difference between consolidation and refinancing?
If you are consolidating private loans, then consolidating and refinancing your debt is the same thing. This means that the lender will combine all private loans and use current market conditions (and your credit score) to determine the interest rate on the new loan. This typically results in a lower interest rate.
When it comes to federal loans, however, consolidation is your only option as the Department of Education will not use current market rates to determine the interest rate on the combined loan.
Refinancing your student loans with a private lender is a good idea if you struggle to make the minimum payments and qualify for better terms (i.e., lower interest rate). However, remember that once you refinance you lose the ability to enter an income-based repayment plan. Let's look at a few examples:
Scenario #1
$150,000 at 6% with a repayment term of 10 years. If this person refinances the debt for the same 6% interest, but with a 20-year repayment term:
The monthly payment drops from $1,665 to $1,075
The total interest paid increases from $49,837 to $87,583
The total amount paid increases from $199,837 to $237,583
Scenario #2
$150,000 at 7% with a repayment of 10 years. If this doctor refinances the debt and keeps everything the same except the interest rate, changing it from 7% to 4.75%:
The monthly payment drops from $1,742 to $1,573
The total amount of interest paid falls from $58,996 to $38,726
Total payments over the 10-year term fall from $208,996 to $188,726.
Scenario #3
$150,000 at 7% with a repayment of 10 years. If this physician refinances the debt to drop the interest from 7% to 5% and extend the repayment term to 15 years:
The monthly payment drops from $1,742 to $1,186
The total amount of interest paid increases from $58,996 to $63,514
Total amount paid increases from $208,996 for the 10-year loan to $213,514 for the 15-year loan
Scenario #4
$150,000 at 7% with a repayment of 10 years. If this person refinances the loan to get 5.25% interest with a repayment term of 5 years:
The monthly payment increases from $1,742 to $2,848
The total interest paid would drop from $58,996 to $20,874
Total amount paid would decline from $208,996 to $170,874
There are four income-driven repayment plans offered by the Department of Education:
Income-Based Repayment (IBR)
Income-Contingent Repayment (ICR)
Pay-As-You-Earn (PAYE)
Revised-Pay-As-You-Earn (REPAYE)
Income-Based Repayment (IBR)
To qualify for IBR, your monthly student loan payment can't equal or exceed what your payments would be under the 10-year Standard Repayment Plan.
For example, if you have $150,000 in student loans, but are single and make $150,000 a year, you will not qualify for IBR.
For borrowers who issued their loans after July 1, 2014, IBR caps payments at 10% of your discretionary income. The repayment term is 20 years and after the term expires, the remaining loan balance will be forgiven.
For borrowers who issued their loans before July 1, 2014, IBR limits payments to 15% of discretionary income. The repayment term is 25 years, after which the remaining loan balance is forgiven.
Income-Contingent Repayment (ICR)
The good thing about ICR is there is no income eligibility requirement. Monthly payments on ICR plans are set as the lesser of:
20% of your discretionary income
The amount your monthly payments would be if your loan is amortized over 12 years
ICR also offers student loan forgiveness after a maximum repayment period of 25 years.
Pay-As-You-Earn (PAYE)
Pay As You Earn (PAYE) caps a borrower's monthly loan payment at 10% of discretionary income which means this program works out better for residents or physicians just starting out, rather than seasoned doctors. This is a hypothetical resident's situation:
$58,000 salary
Single with no kids
Has student loans totaling $150,000 at 5.7% interest
Current monthly payment $1,642
If this person qualifies for PAYE, it will slash her monthly payment from $1,642 to $333. That's quite the savings! However, the resident's monthly payment will grow proportionally to her income. The beauty of PAYE is it helps medical professionals through the lean years of residency by drastically lowering their monthly student loan payment.
Revised Pay As You Earn (REPAYE)
REPAYE is a new-and-improved version of PAYE. It was introduced in 2015 as a way to make more student loan debtors eligible for PAYE.
A borrower's monthly payment under REPAYE is 10% of their discretionary income and there is no cap on monthly payments. The more you earn, the more you will have to repay each month on your loans.
The maximum repayment period under REPAYE is 20 years for undergraduate students and 25 years for graduate students. Once the repayment period expires, the loan is forgiven.
Instead of working out an income-based repayment plan, or refinancing your private loans — you may want to consider student loan forgiveness programs. Here is an overview of the most common programs.
Public Student Loan Forgiveness (PSLF)
The Public Service Loan Forgiveness (PSLF) Program forgives federal student loans for employees of certain public agencies and nonprofit organizations. Medical professionals can qualify for this program by working full-time for a 501(c)(3) tax-exempt nonprofit or public institution.
However, borrowers must make monthly payments for 10 years while being employed at the qualifying agency or nonprofit before the debt is forgiven. And, this program is unfortunately hard to qualify for.
As of June 30, 2018, 33,000 applications were submitted and 98% of those applications were denied PSLF.
National Health Service Corps
The National Health Service Corps (NHSC) provides up to $50,000 for student loan repayment assistance. To obtain this funding, doctors must commit to serving in an NHSC site in a high-need, underserved area.
The term of commitment is typically two years. Once you complete those two years, you may be able to extend your service. This would result in additional loan repayment assistance.
National Institutes of Health Loan Repayment Programs
The National Institutes of Health (NIH) offers awards to health professionals in research careers. To qualify for its repayment program ($35k per year), participants must agree to perform research funded by a nonprofit organization. The commitment must be for a minimum of two years.
Military programs
Branches of the military not only offer tuition assistance, but they can also help doctors who have already graduated. Graduated doctors who enroll in military service can qualify for student loan assistance.
Read the latest articles from LeverageRx
LeverageRX, Omaha, NE (Hybrid) Job Type: Professional, Full-time Total Annual Salary: $50,000 – $100,000 (base + commission) Be a part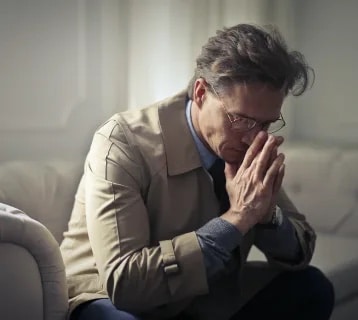 If you've been in the medical field for any amount of time, you're aware that doctors often complain about burnout.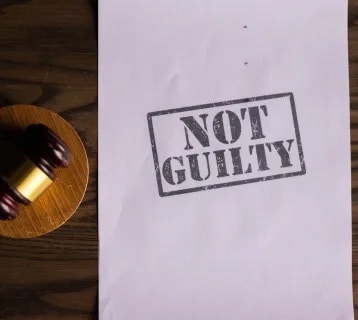 When doctors make mistakes while working, patients or their family members have a right to sue them for malpractice. In