LeverageRx Weekly Update
Current Primary Mortgage Market Rates
According to the latest Freddie Mac Primary Mortgage Market Survey, mortgage rates declined this past week after several weeks on the rise.
30-Year Fixed
The average rate for a 30-year fixed loan was 4.14 percent for the week ending May 2. The week before, 30-year rates averaged 4.20 percent. A year ago, the average was 4.55 percent.
15-Year Fixed
Rates for 15-year fixed mortgages fell from 3.64 percent to 3.60 percent. Last year, the average 15-year rate was 4.03 percent.
5/1 ARM
Five-year adjustable rate mortgage rates averaged 3.68 percent last week. That was down from 3.77 percent the week before and 3.69 percent a year ago.
"Slightly weaker inflation and labor economic data caused mortgage rates to dip this week. Moving into summer, we expect rates to be about a quarter to half a percentage point lower than where they were last year, which is good news for the housing market," said Sam Khater, Freddie Mac's chief economist.
"These lower rates combined with solid economic growth, low inflation and rebounding consumer confidence should provide a solid foundation for home sales to continue to improve over the next couple of months."
At the end of the week, Bankrate.com listed the current 30-year fixed mortgage rate at 4.06 percent; 15-year fixed at 3.49 percent; 30-year jumbo rates at 4.22 percent; and a 5-year ARM at 3.95 percent.
Wells Fargo's rates for the past week were 4.125 percent on a 30-year fixed and 4 percent on a 30-year jumbo; 3.5 percent on a 15-year fixed and 3.625 percent on a 15-year jumbo; 3.75 percent on a 5-year ARM and 3.875 percent on a 7-year ARM.
Bank of America listed its current 30-year fixed at 4 percent, 20-year at 4 percent, and 15-year at 3.25 percent. Its 5-year ARM is 3.375 percent and 10-year ARM is 3.875 percent.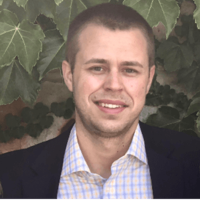 Jack Wolstenholm
Head of Content Marketing at LeverageRx
Jack is the Head of Content Marketing at LeverageRx, a digital lending and insurance platform for the medical market. He helps healthcare professionals make smart, swift financial decisions.
Get notified by email as we
publish weekly updates.
What's your first name?
Type and hit enter
What's your email address?
Type and hit enter