Where Can You Get a Physician Line of Credit?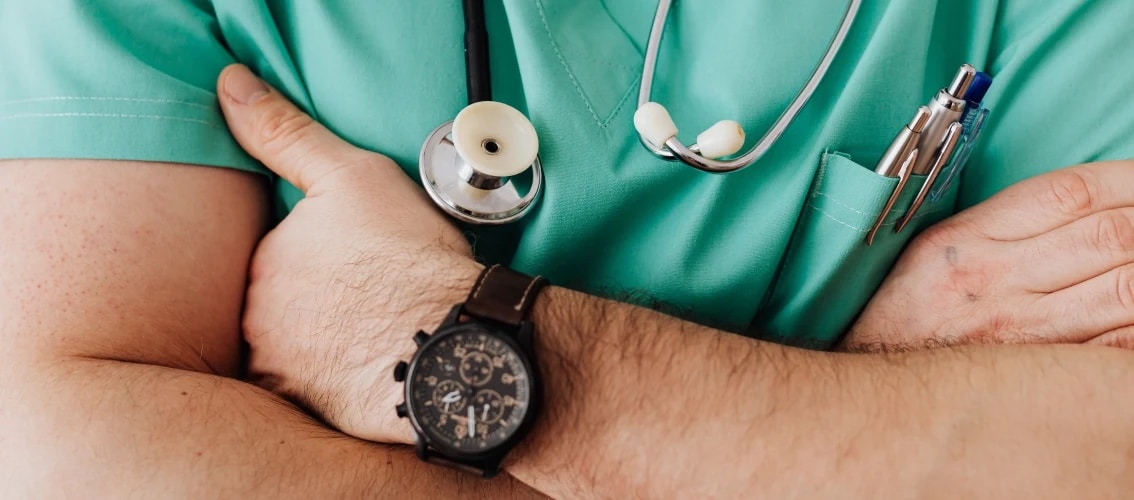 It's easy to forget that doctors are average people just like everyone else. They have mortgages, bills, and student loans. Some even need some extra cash flow now and then. When that's the case, a physician line of credit is an option every doctor should consider. Keep reading to learn if a physician line of credit is the right option for you or your practice.

Understanding the Differences Between a Line of Credit and a Traditional Loan
Loans and lines of credit are two of the best borrowing options for physicians. However, each poses different pros and cons. A physician loan is like any other loan – you'll borrow a lump sum of money with a set interest rate and pay it back over time in monthly installments.
A line of credit, on the other hand, is similar to a credit card. You can borrow money up to your predetermined limit as needed. You'll start paying down your balance during your repayment period where you'll make regular monthly payments. Or, many lenders also allow you to pay down your principal at any time, which will automatically free up your credit line again.
Physicians can use lines of credit for personal use just like any other average borrower. There are also business lines of credit that can be used to help keep your practice running. Your exact terms will depend on the lender you decide to go with and the options they offer.

How Lenders Will Determine Your Credit Line Amount
Your exact credit line of credit will depend on your personal and professional financial details. Lenders want to see the following if you're looking for a line of credit for your private practice or a personal physician line of credit:
An established patient base to demonstrate that you have the income to pay your loan back.
A set billing and collections system to prove you have a reputable financial structure in place.
Other basics about your business like the number of employees, financial statements, etc., etc.
A good personal credit score to show a positive history of repayment on other loans.
In addition, many lenders have maximum and minimum caps on their lines of credit. Typically, lines of credit range from a couple of thousand dollars to a couple hundred thousand dollars.

Have a Plan Before Using the Line of Credit
Financial planning for physicians cannot be emphasized enough. Before opening a line of credit, every physician needs to have a plan for how they'll use the money. You don't need to know the exact expenses, since having a line of credit allows you to spend on whatever you need at the time. However, you should have a general idea of how you may want to use it so you don't end up spending frivolously. Do you need to purchase new equipment for your practice? Are you using it to pay emergency repair bills?
More importantly, you'll want to understand the details of your loan. Make sure you have the answer to each of the following questions before signing on the dotted line:
What is your interest rate? Always check multiple lenders to secure the best possible interest rate. Knowing your rate can help you calculate how much interest you'll pay when you need to draw on your line.
What's your limit? Just because you want a high limit doesn't always mean that's the limit you'll end up with. Make sure you know how much you can spend and plan accordingly.
How will you repay? Your lender will designate a repayment period where you'll need to start paying down your credit line. Make sure those payments are reasonable for your financial situation.
Reasons to Should Consider a Physician Line of Credit
They provide fast access to cash
Physician lines of credit are one of the most convenient forms of borrowing because you can take out cash as needed. Many private practices have lines of credit on-hand in the event that they need quick access to cash in order to pay expenses, hire employers, or get the equipment they need.
You can borrow the exact amount you need
Rather than taking out a lump sum of money you may not end up using, lines of credit allow you to borrow the exact amount of money you need. Depending on your lender, you may get the luxury of just paying interest on the exact amount of money you borrow, rather than on the entire amount that is your line of credit.
They can have lower interest rates
Your rate will largely depend on your credit score and the interest rate set by the federal government at the time you borrow. In general, those with better credit will almost always secure a better rate. In addition, lines of credit simply tend to have lower interest rates than loans, in general.
All types of doctors can qualify
Lines of credit are available to all types of borrowers including residents, fellows, and attendings. While you will need to demonstrate your ability to pay back the line of credit, anyone with a good financial record can benefit.

Banks That Offer a Physician Line of Credit
There are a number of reputable banks that offer physician lines of credit. Here are a few options, plus the terms they offer:
Truist
Truist offers lines of credit that can help you fund emergencies your practice faces. Residents and fellows can qualify for a maximum of $50,000, while board-certified physicians, dentists, and podiatrists can qualify for $100,000. Truist offers competitive interest rates to borrowers with excellent credit, and you'll only pay interest during the draw period. During your repayment period, you won't keep accruing interest, giving you the ability to keep your payments reasonably low.
Ameris Bank
Ameris Bank is a well-known lender in the medical community. They offer one of the highest physician practice line of credit options. Your max line of credit will be $150,000, but it can't exceed 20% of your annual income. Ameris's lines of credit come with a one-year term, which can be easily renewed or extended at the end of the term. You will need to be either a licensed doctor or dentist to qualify.
Kabbage
While Kabbage's small business lines of credit aren't specifically tailor-made for physicians, they are still a great opportunity, especially for those with less than perfect credit. Their application takes just a few moments, and all you need to provide is basic business info, bank account details, and your personal financial details. You can secure lines of credit between $2,000 – $250,000, and you'll only pay fees on the money you use. Plus, since Kabbage is backed by American Express, you'll get the security of knowing you're working with a reputable company.