Medical Practice Loans with LeverageRx
Get personalized rates for practice loans in minutes.
From startup to expansion, acquisition to buyout, medical practice financing is an important part of your journey into private practice that you need to get right. At LeverageRx, we help you cut through the noise to compare rates and terms on the best medical practice loans for various medical specialties.
What is a Medical Practice Loan?
Starting or acquiring a medical practice is not cheap. Even if you already own a medical practice, you may need capital to expand, replace equipment or move locations.

Fortunately there are medical practice loans designed specifically for your industry.
What Can You Use a Medical Practice Loan for?
A medical practice loan can be used in the following ways:
Starting a practice
Starting a medical practice is expensive. You will need capital for the following things:
Real estate
Medical equipment
Attorney fees
Accountant fees
Computers and software
Office furniture
Staff
Working capital until you turn a profit
Marketing and advertising costs
Acquiring or buying into a practice
Instead of starting a practice from scratch, you may want to acquire an existing one or buy partial ownership.
Acquisition financing will include the goodwill, accounts receivable, equipment, patient records, and working capital. Construction financing may also be available for remodeling if that is necessary. Lenders will verify that you can perform the same medical procedures as the seller or existing partners.
Consolidating debt
If you already own a medical practice, you can use a practice loan to consolidate any debt you have accrued. These are good reasons to consolidate debt:
Your credit has improved
The business has significantly increased profit margins
Lower your monthly payment
You need to borrow more
Cash flow
Your medical practice may need cash flow while you wait for patients to pay their bills or for insurance claims to be processed. A medical practice loan can be used to pay staff salaries, rent and utilities during lean times.
Equipment
Medical technology is constantly changing and keeping up can be expensive for many medical practices. For this reason, a practice loan can be used to purchase new equipment, including computers and software, that you and the lender agree is necessary for your business.
Real estate
Growing businesses often need to relocate to a bigger building or even a better location. Of course, this is not cheap. You can take out a medical practice loan to finance real estate purchases, relocation costs or renovations.
How to Qualify for a Practice Loan
When you apply for a practice loan, be ready to share a lot of financial details. If you're buying into or acquiring a practice, be prepared to provide the target business's complete financial background.
Lenders will evaluate your loan application based on a number of factors:
Your medical specialty
Your credit score
The purpose of the loan
The historical financial performance of an existing practice or the projected financial performance for a new practice
Assets that you can use as collateral
If you're buying a practice, you need to give the lender the purchase agreement, balance sheet, P&L statement, federal tax returns and a list of all inventory owned by the practice.
Traditional Medical Practice Lenders
Several of the nation's largest banks offer medical practice loans to healthcare professionals. Here are a few examples:
Bank of America
Bank of America offers 100% financing on practice loans up to $5 million. You can use funds to start, expand, or acquire a practice. The bank also makes loans to purchase office space, buy equipment and consolidate debt.
Learn More: Bank of America Practice Solutions Review
U.S. Bank
U.S. Bank offers practice financing for acquisition, buy-in, refinancing a practice, expansion or relocation, starting a practice, and equipment financing.
Recent dental practice loans have averaged $325,556 with an average rate of 6.7%.
U.S. Bank offers:
Up to 100% financing
Terms up to 10 years
Up to six-month interest-only
12-month step-up programs
Ability to offer no prepayment penalty
Learn More: U.S. Bank Medical Practice Financing Review
Wells Fargo
In 2017, Wells Fargo made 78 practice loans with average financing of $774,331. The average interest rate charged was 6.3%.
The bank has a dedicated department for health practitioners and offers 100% financing to start, acquire, or expand a medical practice. Wells Fargo also offers practice support, project oversight, and access to health care business specialists.
Learn More: Wells Fargo Practice Finance Review
Live Oak Bank
Based in Wilmington, North Carolina, Live Oak Bank has financed over $1 billion in practice loans to dental and medical professionals for acquisition, expansion, construction, commercial real estate, refinance, working capital, and more.
The bank offers:
A dedicated health care financing team
25-year financing options
Flexible repayment options
No balloon payments or covenants
Live Oak loaned money to borrowers in 48 states last year. The average dental practice loan was nearly $1.4 million and the average physician practice loans was more than $1.6 million. Both loan types had average interest rates of 5.8%.
Learn More: Live Oak Bank: Medical Practice Financing Review
Alternative Practice Loan Lenders
There are many non-bank financing options available for medical practice loans. Many of these companies specialize in healthcare and offer short-term loans and lines of credit.
Alternative lenders have more relaxed underwriting standards and emphasize the potential of your business. Your past credit history is not as important to alternative lenders and they usually release funds much quicker than a traditional bank would.
Here are some examples:
OnDeck
OnDeck offers prime borrowers APR rates as low as 6.99%. Physicians can get funded in as fast as one day. Loan amounts up to $500,000 are available. Repayment terms between three months and three years are available. Qualification requirements include a 500 credit score, at least 12 months in business, and annual gross revenue of at least $100,000.
1st Med Financial
1st Med Financial provides 100% startup financing programs for licensed medical doctors. Financing includes working capital. Loan amounts from $250,000 to $10 million are available with low fixed-rate terms. Graduated and deferred payment options are available.
National Funding
National Funding provides quick financing of up to $500,000. The application process can be done in minutes when you provide three months of your practice's bank statements. Collateral is not required.
American Medical Loans
With American Medical Loans, doctors can borrow up to $300,000. Money can be used to hire staff, to purchase equipment, for practice expansion, to consolidate debt, and to lease office space. Term loans and lines of credit are available.
Initial Lending Group
Initial Lending Group (ILG) makes business loans between $25,000 and $150,000. The lender charges rates based on the prime rate. The range is between 3.5 percent to 6.5 percent above prime. The longest term available is five years. A line of credit is also available. Approvals usually take 48 business hours and funds can be transferred the day after.
Read the latest articles from LeverageRx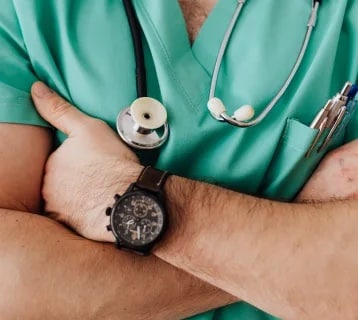 It's easy to forget that doctors are average people just like everyone else. They have mortgages, bills, and student loans.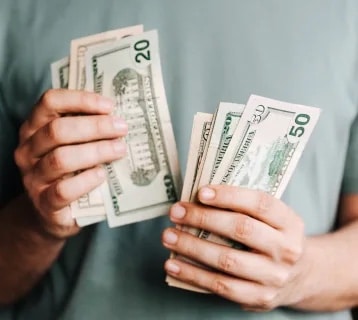 While most people likely think medicine is among the highest-paid careers, that's not always true. How much you make entirely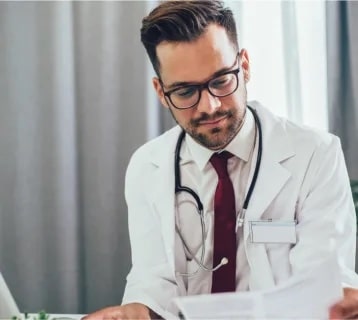 What is a Personal Loan for Physicians? Doctors have unique financial situations at all different stages in their careers. For