The Standard Disability Insurance Review for Doctors (Updated 2023)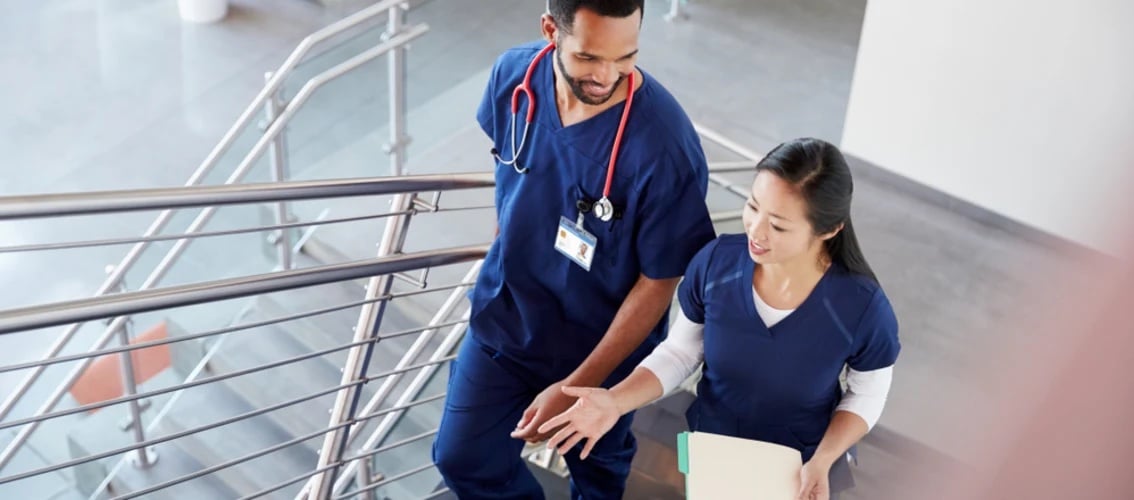 What we like
The Standard is typically the best option for applicants over the age of 60
The Standard's Family Care Benefit pays benefits when you are away from work and lose income to take care of a family member with a serious health condition
The Enhanced Residual Disability Benefit is more comprehensive than other disability insurance policies
The Standard provides rehabilitation benefits and support to help clients on claim return to work
What we don't like
The Standard does not offer as many insurance products as other companies
Not every residency program has a training discount
The Standard is fairly strict on medical underwriting
2 year, 5 year, 10 year, Age 65, Age 67, Age 70
30 days, 60 days, 90 days, 180 days, 365 days
The Standard's base policy provides own-occupation coverage if you are not working in another occupation. Comprehensive, true-own occupation is available as an add-on rider.
What Is The Standard?
Originally called Oregon Life Insurance Company, The Standard was founded in 1906 by Leo Samuel. Leo was a German immigrant who arrived in New York City in his late teens and eventually moved to Portland, Oregon at the turn of the century. It was the wild west at the time and through his insurance company, Leo helped elevate its economy.
Today, The Standard is still headquartered in Portland and has over 40,000 employees insuring over 11 million people. They offer group and individual disability insurance, group life, AD&D and dental insurance, investment products and annuities. The Standard is licensed in 49 states and Washington, DC. In 2015, however, Meiji Yasuda, a Japanese mutual insurance group, purchased The Standard for $5 billion.

The Standard Physician Disability Insurance Highlights
The Standard calls its physician disability insurance product Platinum Advantage. These are a few of the policy features:
Own-Occupation
How total disability is defined is the most important thing to know when purchasing disability insurance. Own-occupation is a rider to ensure that you will receive benefits if you become disabled. For example, let's say you're an anesthesiologist and have an accident that prevents you from doing your job. If you can still do a different job, i.e., medical director, then some insurers won't pay you benefits. It depends how they define total disability. The Standard defines total disability in their own-occupation rider as the inability to perform the substantial and material duties of your occupation and is under the regular care of a physician.
Non-Cancellable & Guaranteed Renewable
A non-cancellable disability insurance policy means the insurance company can't cancel, increase your premiums or reduce your benefits as long as you pay the premiums. At The Standard, the policy is guaranteed renewable to age 67 and a rider is available to make it non-cancellable.
Benefit Period
A benefit period is from the time you file a claim to the time you receive payment for that claim. The duration of the benefit period affects the price of the premium because the longer the benefit period, the greater the insurer's risk. The Standard's benefit period maximum is to age 67. You can also choose benefit periods to age 65 or a benefits period of two years, five years, and 10 years.
Elimination Period
Elimination period in disability insurance is the length of time between the beginning of an injury or illness and the time the insurance company makes benefit payments to the policy owner. The Standard allows you to purchase coverage with 60-day, 90-day, 180-day, and 365-day elimination periods.
Mental Disorders
The Standard offers unlimited mental disorder and /or substance abuse coverage in the base contract for all occupations.
Don't see what you're looking for? Click here to talk to a specialist for FREE who can answer your questions
The Standard Physician Disability Insurance Riders
The riders above aren't always riders, it just depends on the insurance company. The previous section are items to look for and understand in your policy, whether you have to pay extra for them or now. However, these riders below are almost always an extra cost.
Cost-of-living Adjustment (COLA) Rider
A COLA rider is meant to keep your benefits at pace with inflation. The rider will adjust your policy's monthly benefit on an annual basis, based on a fixed percentage or tied to the consumer price index. At The Standard, their COLA rider is tied to the consumer price index and benefits will increase on a compound basis, either 3% or 6%. You choose.
Catastrophic Disability Rider
This rider from The Standard provides additional benefits in the event you experience a catastrophic disability. This could mean you are unable to perform at least 2 of the 6 activities for daily living, or you require "substantial supervision due to severe cognitive impairment."
Residual Disability Rider
If you still want to receive benefits even though you can partially work, you should purchase residual disability insurance rider. Platinum Advantage (The Standard's disability insurance product) has a basic residual disability rider that pays a residual benefit if you have at least a 20% loss of duties or time, AND at least a 20% loss of income.
The benefit amount will be at least 50% of your policy's basic monthly benefit for the first six months. After that, the benefit amount will be proportional to your loss of income. However, if your loss of income is more than 80%, the benefit will equal your policy's full basic monthly benefit. This rider also includes a recovery benefit. If you return to work in your regular occupation for at least as many hours as you worked before your disability but, solely because of your injury or sickness, you have a loss of earnings of at least 20%, you may receive a recovery benefit.
The Standard Physician Disability Insurance Alternatives
The Standard isn't the only insurance company out there that specializes in physician mortgage insurance. Here are some alternatives that LeverageRx suggests you check out.
AMA
The American Medical Association offers physicians and dentists disability insurance, but everything from how they define total disability to the option of COLA riders and Future Increase riders are abysmal compared to the "big six."
Learn More: AMA Disability Insurance Review
Ohio National
Ohio National has a stricter definition of own-occupation. The rider for their policy says the physician or dentist who got injured or ill must be under the care of a physician in order to receive total disability benefits.
Learn More: Ohio National Disability Insurance Review
Ameritas
The great thing about Ameritas disability insurance products for physicians is they consider your medical specialty to be your own-occupation, thus it is included by default. So even if you can work in another occupation after your disability, Ameritas will still pay you full benefits.
Learn More: Ameritas Disability Insurance Review
Not sure which riders you need? Click here to talk to a specialist TODAY about your options.
Is The Standard Disability Insurance Right for you?
Knowing which provider is best for your unique situation is tough. LeverageRx has an in-house specialist with over 10 years experience who will answer your questions for free. In less than two minutes, you can fill out this form and he will be in touch with you ready to help. In the meantime, let's review some of the compelling points of buying physician disability insurance from The Standard:
Family Care Benefit. If you take time away from work to care for a family member with a serious health condition, are working at least 20% fewer hours, and lose at least 20% income, you can receive a monthly benefit based on your loss of income. Family members include your spouse/domestic partner, parents, and children (including adopted children, stepchildren, and children of your domestic partner). You may claim this benefit up to two times and receive a total amount (for all claims) equal to six times your policy's basic monthly benefit.
Premium Waiver Benefit. The Standard will waive all premiums due under your policy while disability benefits or recovery benefits are payable.
Presumptive Total Disability Benefit. The policy will waive your elimination period if you sustain a total loss of at least one of the following: sight in both eyes, hearing in both ears, use of both hands, use of both feet, use of one hand and one foot. The loss is not required to be permanent and the elimination period would be waived even if you are able to work.
Student Loan Rider. This rider will pay an additional benefit equal to your monthly student loan expense during your disability period.
Survivor Benefit. The policy will pay a survivor benefit for three months beyond the date of your death if you die while disability benefits or recovery benefits are being paid under this policy.
Automatic Increase Benefit Rider. The rider provides a 4% compounded increase in the base monthly benefit, without evidence of insurability, that is renewable every five years. If you refuse the benefit in two consecutive occurrences, you will forfeit all future increases.
Benefit Increase Rider. With this rider, your increases in income can qualify you to purchase increased coverage at three-year intervals, subject to issue and participation limits — without having to provide medical information.