Hippo Lending 2023 Medical Practice Financing Company Review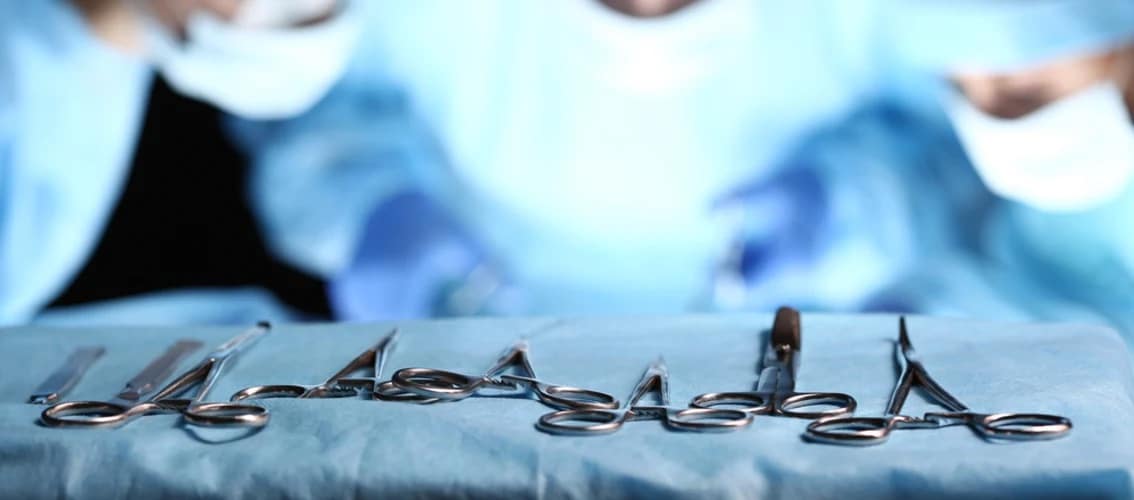 Hippo Lending is a direct, online lender focused on providing simple, flexible financing terms for healthcare professionals. They provide different types of loans tailored specifically to doctors.
Are you a healthcare professional who's planning to start a private medical practice? Well, there's good news and bad news.
Bad news first. Starting a medical practice is a costly endeavor. If you don't have enough savings (approximately $200,000), then your dream of owning your own practice is still far from becoming a reality.
However, the good news is that running a private medical practice is among the most lucrative lines of business you can venture into. Lenders know this, too, making it easier for aspiring independent doctors to acquire funding than others.
If you don't have enough cash saved up, you may want to consider a medical practice loan from a reputable lender. That's where Hippo Lending comes in.

About Hippo Lending
Hippo Lending is a direct, online lender focused on providing simple, flexible financing terms for healthcare professionals. They provide different types of loans tailored specifically to doctors, including:
Dentists.
Physicians.
Optometrists.
Veterinarians.
Hippo Lending was established by John McCauley in collaboration with Fuel Digital. Since beginning his career 25 years ago, McCauley, who also serves as the CEO of Virginia Commercial Finance (VCF), has discovered that healthcare practitioners are significantly underserved when it comes to their financial needs.
Equipped with more than two decades of credit and underwriting experience, he embarked on a mission to find a solution that would give healthcare professionals quick access to practice loans. His partnership with Fuel Digital gave life to Hippo Lending, an online platform that helps healthcare professionals have quicker access to funding. Hippo Lending's digital-first approach places an emphasis on simplifying a process that is often deemed as daunting and confusing.
Hippo lending was developed with a wide range of integrations and customizations to meet the needs of both the internal finance team and the users. Complex logic and rate computations were built into the site in order to automate the administrative loan approval workflow. Citrix (secure document storage) and TransUnion (credit agency) were also incorporated into the site to allow instantaneous loan pre-approvals.
Check my medical practice financing rates here!

Hippo Lending medical practice financing basics
Hippo Lending offers a variety of loans to eligible healthcare practitioners, including:
Medical practice loans. Obtain the funds you need to start a new practice and/or buy a personal stake in an existing practice. You can also use a this type of loan to expand your practice later on.
Medical equipment loans. Use an equipment loan to upgrade your medical equipment and/or adopt new technology.
Working capital loans. Hippo Lending can also provide you with funds whenever your business goes through periods of cash flow interruption.
Consolidation loans. You can even take out a loan to consolidate other debts you may have.
Whether you're looking to launch new practice, adopt the latest tech or overcome a cash flow problem, Hippo Lending can help. Loans range from $15,000 to $350,000 with extended terms up to 8 years.

Hippo Lending borrower eligibility requirements
All licensed and presently practicing healthcare professionals are eligible to apply for practice loans from Hippo Lending.
If you do not own a medical practice, you can still apply for a loan. The company provides funds that can be used for the variety of commercial purposes (detailed in the previous section).
In your application, you will be required to provide your basic personal, financial and professional information. You will also be required to provide your most recent pay stub and your driver's license. As part of the application process, the lender will pull your credit report after receiving your consent.

Benefits of financing your practice with Hippo Lending
Similar to Lendeavor, many of the benefits that borrowers enjoy with Hippo Lending relate to the user experience.
Simple application: The application process is fast and straightforward. You can complete the process online in less than 20 minutes.
Minimal paperwork: Once again, the application process is entirely online! Less paperwork makes the experience relatively stress-free.
Quick approval: After submitting your loan application, the company reviews it and confirms your loan terms with you in a few days. Hippo can fund your account in as little as 10 days from the time you submitted your application.
Favorable rates and loan terms: This lender offers practice loans at very competitive rates and extended terms. You can easily access a practice loan with rates and terms that are transparent and easy to understand.
No up-front costs. When you apply for a loan from Hippo Lending, you will not be required to pay any application fees or upfront costs. The only fees you will pay are closing costs and the interest expense over the life of your practice loan.
It's also worth noting that Hippo Lending is a direct lender. Because the company funds all of the loans it makes, you will only deal with representatives of Hippo Lending throughout the life of your practice loans. No third parties, period.

Key takeaways
From startup capital to practice expansion, Hippo Lending provides various financing solutions for doctors across all career stages and medical specialities.
Still, it's important that you perform your due diligence before committing to one lender. In order to do so, it helps to understand:
Hippo Lending's background and leadership.
What you can expect when borrowing from Hippo Lending.
Key advantages of financing your practice here.
Ready to weigh your options? Request practice finance rates right here at LeverageRx.