How to Start a Medical Practice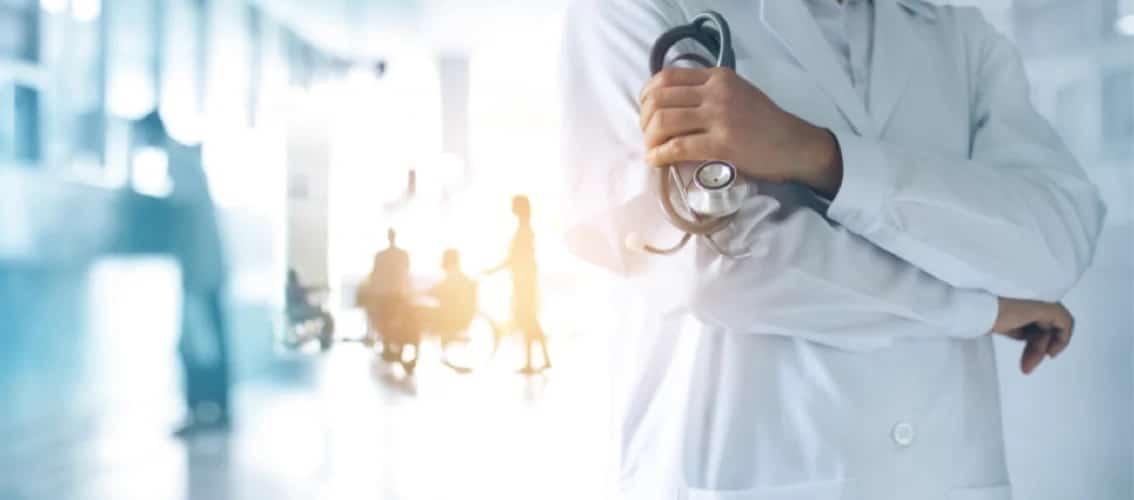 For many doctors, private practice is the logical next step when they want to take complete control of their career. But getting up and running is an intricate, challenging process.
Medical student. Resident in training. Practicing physician. Small business owner?
For many doctors, private practice is the logical next step when they want to take complete control of their career. But getting up and running is an intricate, challenging process.
You need a clear-cut, meticulous plan, as well as a throrough understanding of the potential pitfalls that come with the failure to do so. To help you get started, that means familiarizing four key areas every doctor needs to understand:
Practice financing.
Legal matters.
Licensing.
Credentialing.
Here's what to expect when you go solo, no matter your speciality.

Financing your medical practice
Launching a private medical practice is an expensive endeavor.
Not only do you need enough starting capital to offset the startup costs, but you also need operating capital. This will cover bills and payroll until your revenue stream is established and stable.
Unless you are independently wealthy, you'll need to secure a medical practice loan.
Challenges you may face and mistakes to avoid
Personal credit screenings. Obtaining financing for a medical practice can be hard, especially if you are still saddled with medical school debt. (If so, you may want to refinance medical school loans first.) To qualify for most loans, you'll be subject to personal credit screenings. Furthermore, your medical practice must pass credit score requirements as well.
Strict federal guidelines. There are no technical lender restrictions on how you can use your medical practice loan. But there are stringent government business regulations that limit how you can use the funds. Do not you use this loan to settle your personal debts and bills.
Best practices to follow
Create a solid business plan. Do not expect to obtain financing without an actionable blueprint. Be sure to project at least 3 years into future; in some cases, as far as 5 years out.
Gather financial records and paperwork. Although the exact documentation may vary by lender, most generally look for the balance sheet, income statement, bank statements, lease agreements, relevant licenses and tax returns.
Figure out how much you need. Of course, the amount of financing required will depend on each medical practice's unique situation. What does your business plan call for?
Compare lenders. Shop around and compare different terms and rates. Prioritize what terms are more favorable and then make your choice based on which offer you deem most attractive.
Submit your loan application. Once you find the lender with favorable terms, submit your loan application and use the waiting period wisely.
Compare medical practice loan rates here!

Determining your legal structure
Choosing the right legal structure for your medical practice is one of the most important business decisions you'll make.
Do you intend to run a solo practice, group practice, limited liability structure or even a corporation?
Deciding whether to establish a sole proprietorship or a more complex legal structure must be thought through wisely. It requires calculating both the costs and benefits to your practice, and factoring in your risk tolerance to liability.

Obtaining the proper licensing
The licensing procedure varies from state to state, some of which are quite lengthy and intricate procedures. Here what you can expect.
Review your specific state requirements
This will help you determine the documentation you need to gather. Generally, you'll need proof of:
Your medical degree.
Your post-graduate training certificate.
Your medical licensing exam results.
State medical boards usually perform background checks on applicants. Licensing boards also want to ensure that medical practitioners are of upstanding moral character. Background investigations normally take fingerprints and check criminal history.
Complete application as required
The duration of time it takes to get licensure from start to finish also varies by state. To get licensed as quickly as possible, make sure you follow all directions on your application. Failure to do so will only drag out the process.

Completing the credentialing process
One of the most crucial fist steps on the road to financial success if completing your provider enrollment. It aligns you with insurers so you can obtain third-party reimbursement.
Credentialing is a requirement for in-network payment from insurers. Here's what you need to do to move forward:
Obtain a tax ID from the IRS.
Register for a Type 2 National Provider Identifier.
Register for a bank account under your legal business name.
Get sufficient medical malpractice insurance coverage.
Contact the PrognoCIS Credentialing Department to initiate the credentialing and contracting process.
The credentialing process may take up to 3 months — potentially longer than depending on the circumstances.
Get your malpractice insurance quote here!

Key takeaways
As you can see, going into private practice is a massive undertaking with many moving parts. To be successful, you need a thorough understanding of the following steps:
Practice financing.
Legal structures.
Licensing requirements.
Credentialing.
And this is all without taking into consideration the your new office space — and the winning team and state-of-the-art medical equipment that will call it home.
Are you up for the challenge?