Live Oak Bank: 2022 Medical Practice Financing Company Review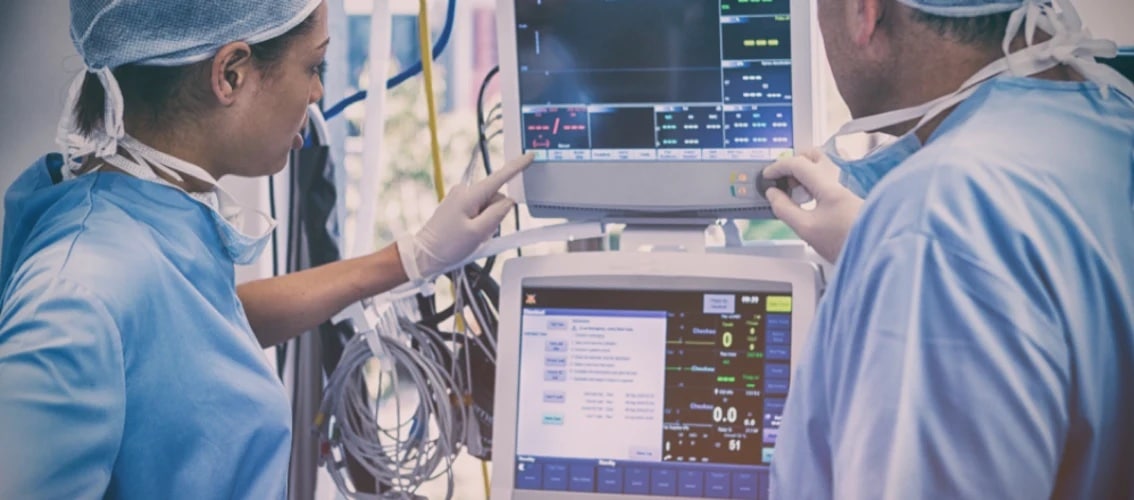 Since the bank made its services available to healthcare practitioners nationwide, it has financed more than $1.5 billion in practice loans. Today, Live Oak Bank offers a wide range of lending solutions in all 50 states.
Starting your private practice can be exciting and highly rewarding in the long run.
However, this success rarely comes without growing pains. If you want to scale and grow your practice over time, you need to have a healthy cash flow. That means projecting your startup and operational costs beforehand.
If you don't have enough money saved up to invest in your practice, a medical practice loan from Live Oak Bank may be ideal for you. To help you address your financing needs, this company review covers:
The company background of Live Oak Bank.
Pros and cons of financing your practice with Live Oak Bank.
How to tell if Live Oak Bank is the right lender for your needs.
About Live Oak Bank
As a direct bank, Live Oak Bank is consistently one of the top lenders of small business loans in the country. Along with U.S. Bank and Wells Fargo, Live Oak Bank is among the largest originators of loans assured by the Small Business Administration (SBA). The bank generally sells 90 percent of its loans, including the portion assured by the SBA. It has its offices in California, Georgia, Florida and North Carolina.
Live Oak Bank was established in 2008 by James S. Mahan III, who is also the founder of S1 Corporation and Cardinal Bank. The bank became a public company in July 2015 through an initial public offering. In April 2017, the bank bought two title insurance companies, National Assurance Title Inc. and Reltco Inc. In October 2017, the bank entered into a partnership with First Data to offer regional and community banks with technology.
Check my medical practice financing rates here!

Live Oak Bank medical practice financing basics
Live Oak Bank was first established as a lender that focused exclusively on lending to veterinary practices. The bank has since added other industries to its portfolio, including:
Healthcare.
Pharmacy.
Agriculture.
Insurance.
Senior care.
Since the bank made its services available to healthcare practitioners nationwide, it has financed more than $1.5 billion in practice loans. Today, Live Oak Bank offers a wide range of lending solutions in all 50 states that can help borrowers with:
Practice acquisition. Purchasing a practice or acquiring another location is a common approach to growth. Live Oak Bank can work with you to offer flexible financing options for practice acquisition.
Practice expansion. By renovating and expanding your practice, you are investing in the future of your business. From the very first meeting with your architect to opening the doors of your brand new office, the SBA lending team from Live Oak Bank will be there to offer support and guidance.
Practice refinance. Live Oak Bank also provides business refinancing to help you consolidate your existing debt and boost your business cash flow. By refinancing to longer terms or paying less interest on your existing loans, you will have more cash available to plan for future growth.
Dentists, optometrists, ophthalmologists and ambulatory surgery centers are just a few of the beneficiaries of Live Oak Bank practice loans.

Live Oak Bank borrower eligibility requirements
Live Oak Bank is perfect for well-managed practices with decent cash flow, but less than the whole collateral coverage. If this sounds like you, then it's also important that you understand the different stages of the loan application process.
First, there is the qualification stage. The bank's finance team will check your information to see if you meet the bank's general parameters. This process can take up to 1 week. Next is the proposal stage. If you, the borrower, accepts, then your loan moves on to underwriting. This is a stage where detailed analysis takes place. During the underwriting stage, lots of information is exchanged, resulting in a formal decline or approval of the loan application. This process can take 1-2 weeks before reaching the final closing stage.

Benefits of financing Your practice with Live Oak Bank
When looking for practice financing, you want a lender that is well-versed in your specific industry. Here are several benefits borrowers enjoy when working with Live Oak Bank:
A trusted team and network. Aside from your personal business advisor at Live Oak Bank, you will also have access to the bank's external network. Live Oak Bank works with some of the top consultants and equipment manufacturers in the industry. Obtaining your practice finance loan here will afford you peace of mind knowing that you are dealing with the best of the best.
Cash flow lending. Live Oak Bank is essentially a cash flow lender. This means it prioritizes practices that are able to repay loans based on future cash flows, without necessarily placing greater emphasis on equity or collateral.
Favorable terms. Every lender says it has favorable terms. Live Oak Bank actually designed its loan terms to meet the needs of medical practice owners like you.
From initial application to final loan payment, Live Oak Bank's team will guide you every step of the way.

Key takeaways
There are no shortage of options when it comes to replenishing your practice's cash flow. In this company review, we covered everything you need to know about one of those lenders, Live Oak Bank, including:
The company's history and leadership.
The company's eligibility requirements.
The company's borrower benefits.
Now that you have a better idea of what you're looking for, get the ball rolling with a rate comparison report from LeverageRx.