Principal Physician Disability Insurance Review (Updated 2023)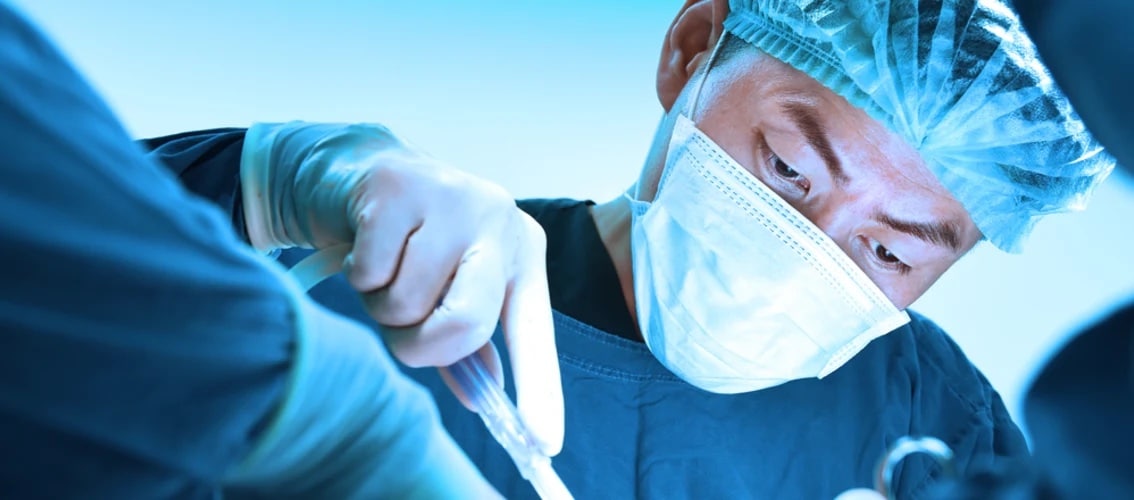 What we like
Principal is known for fast underwriting and excellent customer support
Provides the best discounts for residents and fellows that are seeking disability insurance coverage early in their career
Gender neutral rates in certain states help make premiums more affordable for female doctors
Principal is typically the best option for pediatricians and OB/GYNs
What we don't like
For doctors that expect income increases in the future, Principal only provides one option to increase coverage
Some medical specialties like cardiologists and emergency medicine physicians don't have access to true own-occupation coverage in California
2 year, 5 year, to Age 65, Age 67 and Age 70
Principal's base policy provides own-occupation coverage with limitations on the insured's ability to work while being disabled. Applicants can add Principal's Regular Occupation Rider which allows policyholders to be disabled in their specialty while still working in another occupation and earning income.


Maximum Monthly Coverage
$35,000
$30,000
$30,000
Own Occupation Coverage
Maximum Benefit Period
Age 70
Age 70
Age 67

Legal Name:

Principal Life Insurance Company

Year Founded:

1879

Headquarters:

Des Moines, IA

CEO:

Daniel J. Houston

A.M. Best Rating:

A+

Ownership Structure:

Stock

Distribution Channels:

Independent

Fortune 500/1000:

No. 256
Principal defines total disability as you not being able to work your primary job.

What Is Principal Financial Group?
Principal Financial Group is a global financial investment management and insurance company headquartered in Des Moines, Iowa, U.S.A. It was founded in 1879 as an insurance company, but today is on the Fortune 500 under the umbrella of "investment management leader." The company does indeed have four primary business units: Retirement and Income Solutions, Principal Global Investors, Principal International, and U.S. Insurance Solutions. Principal employs over 15,000 people worldwide.
In 2019, Principal purchased Wells Fargo's institutional retirement business, including 401k, pension, asset advice, etc. for $1.2 billion. Then, in 2021, activist investor firm Elliott Management Group took a stake in Principal, pushing for changes. Luckily for Principal, the two parties agreed on two new directors and business went back to usual. LeverageRx has a close relationship with Principal and find their disability insurance product for physicians to be one of the better policies out there. Read on to learn more.

Principal Physician Disability Insurance Highlights
Principal's disability insurance policy, HH750, is underwritten and issued by Principal Life Insurance Company. In this section we are going to review the biggest things to look for when purchasing disability insurance.
Own-Occupation
When buying disability insurance, you need to know how the insurance company defines "disabled." At Principal, their occupation rider defines total disability as being unable to perform the material and substantial duties of your occupation, even if you can work in another field. Principal also offers a modified own occupation, which defines total disability as being unable to do your job and being able to work in another field but unwilling to do so.
Non-Cancellable or Guaranteed Renewable
A non-cancellable disability insurance policy means the insurance company can't cancel, increase your premiums or reduce your benefits as long as you pay the premiums. The disability insurance policy at Principal is non-cancellable and guaranteed renewable to age 65.
Benefit Period
The benefit period is an option that comes with every policy. It is asking you up until what age do you want to receive payments should you fall ill or have an accident? The duration of the benefit period affects the price of the premium because the longer the benefit period, the greater the insurer's risk. At Principal, you have a benefit period until the age of 70. You can also choose benefit periods to age 67 or 65, as well as benefit periods of two years or five years.
Elimination Period
The elimination period is the length of time between the start of an injury or illness and the time the insurance company pays you your benefits. You can purchase coverage with 30-day, 60-day, 90-day, 180-day, and 365-day elimination periods.
Mental Disorders
Principal has a 24-month limit for mental and nervous disorders using their own-occupation definition of disability.
Principal Physician Disability Insurance Riders
Anyone who buys physician disability insurance has the option to add riders which are provisions to give you extra benefits depending on your situation. Most riders come with an added cost, but it depends on the insurer.
Cost-of-living Adjustment (COLA) Rider
A COLA rider ensures that your benefits keep up with inflation. Principal's COLA benefit is increased on a compound basis instead of simple. They offer a 3% or 6% COLA maximum. Upon returning to work full time, you keep any increased disability benefit without having to provide evidence of good health.
Residual Disability Rider
Principal offers a partial disability benefit called "residual disability." If you become partially disabled, meaning you can perform some functions and not others, you will still receive full benefits. At Principal, in order to qualify as residually disabled:
A loss of earnings of at least 20%; AND
The inability to work full time and perform the duties of your occupation
If you qualify, you will be paid 100% of your policy's benefit for total disability if your loss of earnings exceeds 75%
For earnings losses of less than 75%, you will receive a benefit proportional to your loss of pre-disability income
Principal's residual disability rider will give you a minimum of 50% of your policy's monthly benefit for total disability for the first 6 months of residual disability. You will receive 50% of the policy's monthly benefit for total disability if you are retired or are unemployed.
Catastrophic Disability Rider
This rider provides additional benefits in the event you are unable to perform at least two of the six activities for daily living, or you require "substantial supervision due to severe cognitive impairment."
Insurance language can be confusing. Click here and schedule a call with LeverageRx's disability insurance specialist. He will answer your questions and explain the differences in policies for FREE.
Principal Physician Disability Insurance Alternatives
Ohio National
Ohio National is just one of several insurance companies that offer disability insurance. Here are some alternatives that LeverageRx suggests you check out.
Guardian
Guardian has the best definition of total disability. To be considered totally disabled and receive full benefits, you must not be able to work the medical specialty you went to school for. However, even if you can work somewhere else, Guardian will pay you full benefits since the new job is not your specialty.
Learn More: Guardian Disability Insurance Review
MassMutual
MassMutual has a great COLA rider which guarantees an increase to the benefit every year. By the 6th year, the MassMutual COLA rider increases the payout by 16%! That said, their own-occupation is weak. If you can work at all, then MassMutual pay not pay you full benefits.
Learn More: MassMutual Physician Disability Insurance Review
Ameritas
The great thing about Ameritas disability insurance products for physicians is they consider your medical specialty to be your own-occupation, thus it is included by default. So even if you can work in another occupation after your disability, Ameritas will still pay you full benefits.
Learn More: Ameritas Disability Insurance Review
Is Principal Disability Insurance Right for you?
Reading insurance policies is boring and hard to understand. How do you know which one is right for you? LeverageRx's in-house specialist can hop on a call to answer your questions if you fill out this form. In the meantime, here is what is included in Principal's disability insurance policy base (meaning no extra charge):
Benefit update rider. Available for no additional premium, this rider allows you to increase policy benefits every three years up to the maximum issue and participation limits, up to age 55, without medical evidence of insurability. Principal offers advanced options on this rider, enabling the insured to take the option early with the loss or reduction of your group long-term disability plan or at least a 50% increase in sustainable earnings.
Future benefit increase rider. Available for no additional premium and renewable every six years. The increases are based on the Consumer Price Index with a minimum of 4% compounded and a maximum of 10% compounded. In addition to the CPI increase, the insured may also be eligible for an additional benefit increase if eligible based on financial information. When combined together, the CPI increase and the additional benefit increase cannot be greater than $500.
Presumptive total disability benefit. The policy will waive your elimination period if you sustain a total loss of at least one of the following: sight, hearing, inability to use hands or feet. The loss is not required to be permanent and the elimination period would be waived even if you are able to work.
Serious illness benefit. For no additional premium, this rider provides a one-time lump sum benefit equal to six times the policy's ultimate monthly benefit, in addition to the other benefits provided by the policy, if the Insured becomes disabled under the policy and diagnosed with coronary artery bypass graft surgery, cancer or stroke.