Protective Life Insurance: 2023 Company Review [For Doctors]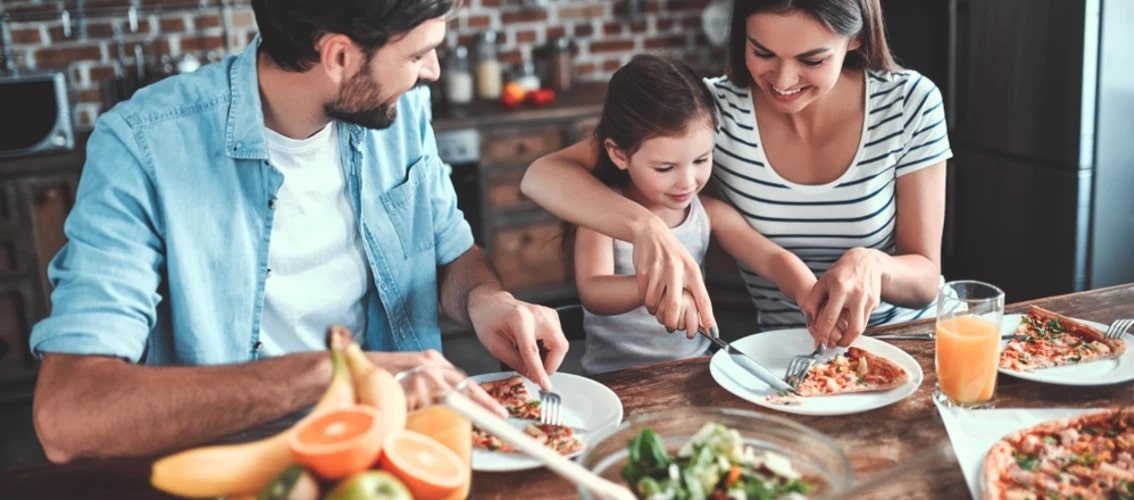 While Protective Life is known for its flexible and affordable life insurance policies, the company is far from one-dimensional. Protective also provides asset protection and annuities products, among a variety of other financial solutions and services.
Life insurance is just as important as health or auto coverage.
However, the difficult conversations that come with purchasing life insurance often pose a serious challenge.
The simple truth is this:
Making plans for your dependents' wellbeing after your death will significantly reduce their financial burden.
Fortunately, Protective Life Insurance Company offers a surefire way to secure your loved ones' future if tragedy strikes. In this company review, we provide an objective breakdown of the physician life insurance offered by Protective – specially for medical professionals.

About Protective Life Insurance
Protective Life Insurance Company is a subsidiary of Protective Life Corporation, which is a financial services company headquartered in Birmingham, Alabama. It was established in 1907 and currently operates in all 50 states.
Today, the company has:
Approximately 3,000 employees
Assets worth $90 billion
Annual revenues exceeding $5.04 billion.
According to NerdWallet, Protective Life is consistently ranked among the top 20 insurance companies in the United States.
While Protective Life is known for its flexible and affordable life insurance policies, the company is far from one-dimensional. Protective also provides asset protection and annuities products, among a variety of other financial solutions and services.
Throughout the company's history, Protective has become synonymous with lending support to local community initiatives in its home state of Alabama and beyond. Under the leadership of CEO and President Richard J. Bielen, the company has supported dozens of education, cultural, and health programs through the Protective Life Foundation.
Protective Life provides innovative life insurance products that are designed to help maintain the financial security of your dependents when you are no longer there to do so yourself. To this day, Protective remains true to its core values of quality and affordability. By treating its customers and employees the way they deserved to be treated, Protective Life has been able to forge stable and prosperous relationships with its people.

Protective's Life Insurance basics
Protective Life tailors its life insurance products to accommodate your needs, including those of your loved ones. The insurance carrier offers an extensive portfolio of life insurance solutions at competitive rates. Here are some of the products that are on offer.
Term life insurance
Protective's term life insurance only lasts for a specific period. It offers your dependents tax-free death benefits without any cash value. This coverage is quite affordable, making it a suitable option for those who are just starting our in practice or even if you are still in residency. A term life policy from Protective is also ideal for you if your debt and future income needs will exceed your savings. The cover can be worth anywhere between $100,000 to $50,000,000 and can be converted into permanent life insurance later on if necessary.
Cash-value life insurance
Undoubtedly, you want a cover that will last a lifetime. Protective's permanent cash value life insurance covers offer just that. As the name suggests, this policy guarantees a lifetime of coverage. It provides life insurance protection as well as the potential for tax-advantaged growth in cash value. You can easily access your cash value via withdrawals or loans for retirement needs. There are two permanent life insurance policy types. These are whole life insurance and universal insurance
Whole life insurance
This is a premium policy that contains a death benefit and a cash value component. It provides lifetime death benefits to your dependents. Likewise, the policy has a fixed interest rate and access to cash value growth. Optional features can get be included as riders. Since the face amount and premiums aren't adjustable, whole life insurance policies can be quite expensive, especially to doctors who are just beginning professional practice.
Universal life insurance
This policy offers a bit more flexibility than whole life coverage when it comes to premium payment amounts, death benefit amounts, and the optional features that can be added on to meet your needs. With a universal policy, you are guaranteed a minimum interest rate. However, it is always going to be a more expensive option than term life insurance coverage. Besides, its premium amounts are not guaranteed.

Benefits of insuring your life with Protective
Protective Life Insurance Company leverages over a century of experience in the insurance industry to offer competitive life insurance products. The company has forged deep partnerships with other prominent players in the industry and beyond, something that enables it to provide excellent customer service. Protective Life has a strong commitment to the development of scalable and future-oriented life insurance solutions for its policyholders.
To ensure that your life insurance needs are met, the carrier distributes its insurance products through high-rated subsidiaries and agents. Immediately after your passing, the carrier will start paying benefits to your dependents. This offers them much-needed financial and emotional relief during those trying moments.
If you are looking for a life insurance carrier, you need an established partner who will ensure that your loved ones are not left out to dry when you die. That's exactly where Protective can help.
Compare quotes from Protective with other top-rated companies here!