American Medical Association Life Insurance: 2023 Review [For Doctors]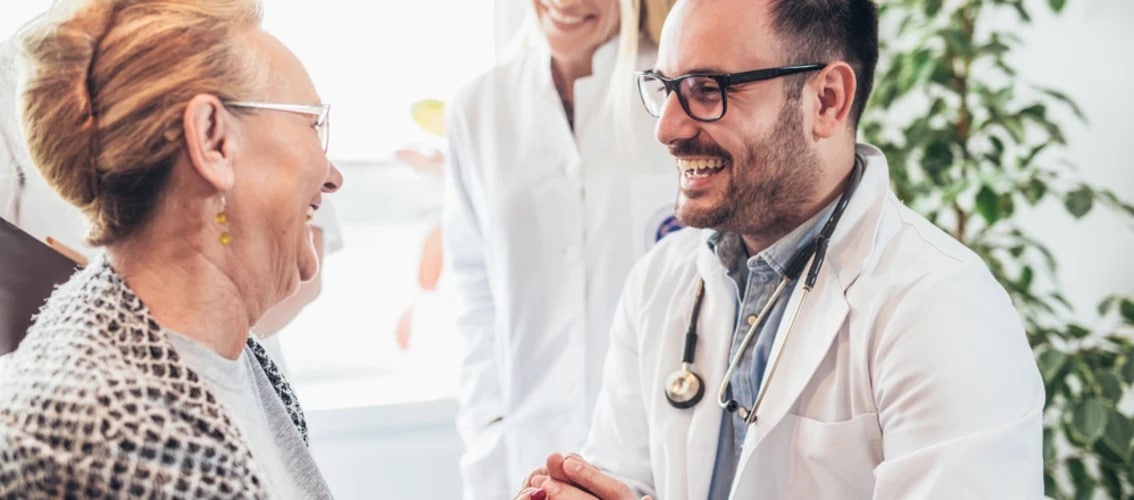 Since 2008, New York Life Insurance Company has served as the underwriting partner for AMA's insurance program. This partnership allows AMA members to access enhanced features, exclusive discounts, and increased benefit maximums.
Americans understand the importance of buying life insurance.
Still, not everyone actually takes the initiative to get covered early on in life. And surprisingly, medical professionals are not immune to this mindset.
As a doctor, there's a pretty good chance that are you are the breadwinner for your family. This means that if you die, your dependents will lose their primary source of financial support – putting them on the brink of financial ruin.
If you have debts, such as private student loans and a mortgage, you don't want to pass them on to your loved ones to deal with alone. One of the easiest ways to ensure this doesn't happen is by seeking life insurance coverage through the American Medical Association.

About AMA Life Insurance
The American Medical Association (AMA) has been the leading healthcare partner for physicians for decades. The association is an umbrella body for over 190 specialty and state medical societies, as well as other critical stakeholders in the healthcare industry. AMA is committed to helping you protect your careers and your families. It leverages its membership of over 1 million physicians to negotiate the best life insurance policies for hard-working professionals just like you.
Since 2008, New York Life Insurance Company has served as the underwriting partner for AMA's insurance program. This partnership allows AMA members to access enhanced features, exclusive discounts, and increased benefit maximums.
New York Life Insurance Company is among the largest insurance providers in the United States. It was established in 1845 and currently serves millions of clients nationwide.
Together, the two organizations work to deliver on a shared vision: to provide proprietary insurance products that meet the unique needs of physicians.

AMA Life Insurance basics
AMA offers an all-inclusive suite of insurance products that are tailored to meet the needs of medical practitioners at every stage of their careers.
It's important to note that AMA offers several variations of term life insurance, but not any form of permanent cash value life insurance.
In addition to term life, AMA also provides an array of other products, such as Medicare, physician disability insurance, auto insurance, home insurance, group insurance, and hospital income insurance.
Level term life insurance
This is the most straightforward term life product that AMA Life offers. As the name suggests, this product provides coverage for a specified period. Likewise, it pays death benefits to your chosen dependents only if you pass on during the coverage period. Your rates remain fixed for the period that you elect. The face amount can range from $100,000 to $4 million, and the policy is only available to doctors who are younger than 45 years of age. AMA members also receive a rate reduction of 8%.
Pure term life insurance
Typically, life insurance applicants are required to go through medical examinations during the underwriting process. This isn't the case when you apply for pure term life insurance coverage with AMA. When you sign up for this plan, you will pay age-based premiums. As you age, your premiums also increase. Typically, AMA recommends that you use the pure term life policy to supplement your employer-sponsored coverage. This plan also offers more than $500,000 in living benefits.
Preferred term life insurance
This product is basically a modified form of AMA's term life insurance. When you purchase a preferred term life policy, your premiums will be locked for five years. During the first five years, your rate will be determined by your entry age. After that, your premiums will increase according to your age at every subsequent 5-year interval. This product is only available to medics who are under 61 years of age.

Benefits of insuring your life with AMA
As you can see by now, there are a number of reasons why doctors should consider life insurance through the American Medical Association. If you are an AMA member, you will receive a 35% rate reduction upon signing up. Your spouse can use proceeds from your policy to pay for their coverage upon your death. However, this can only be done if they are also insured with AMA.
Benefits are paid to your beneficiaries immediately after your death to help offset funeral costs and other similar expenses. After that, they will continue to receive tax-free benefits to help them maintain the lifestyle that you provided them with while you were alive. Since you can easily change from one policy to another, AMA offers the flexibility (and discounts) that you deserve.
Losing a partner, spouse, or parent is one of the most emotionally challenging experiences anyone can face. When you add the financial insecurities that come with losing a primary breadwinner, the situation can become quite taxing. Fortunately, you can count on organizations like the AMA to always have your best interests in mind.