INvestEd Indiana: Student Loan Refinance Review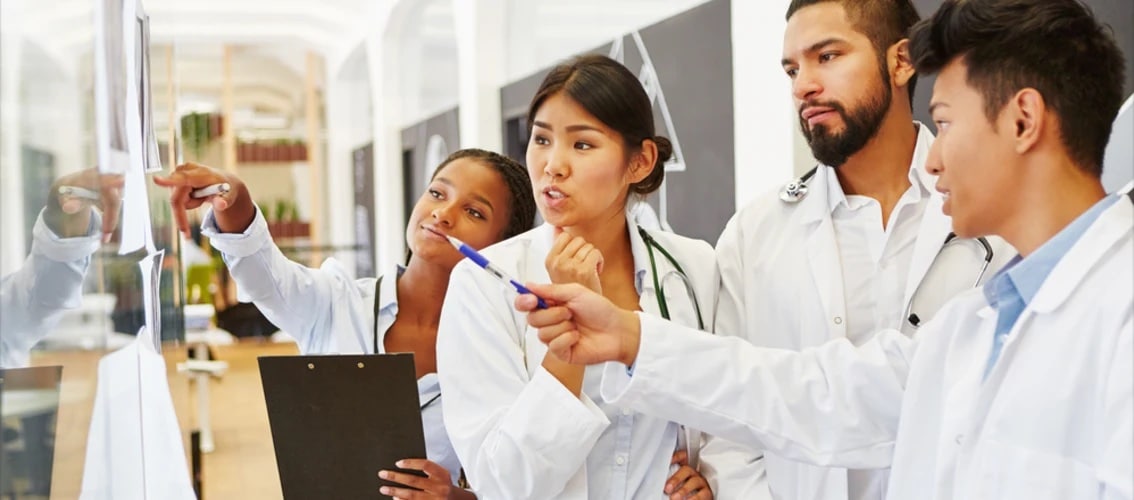 INvestEd's mission is to help individuals and families better afford quality education while limiting any excessive student debt from overwhelming them in the process. To do this, it features low-interest rates, forbearance benefits, and discounts that other companies do not provide.
INvestEd is an Indiana-based student loan and refinance loan provider that offers multiple options for residents and doctors looking to refinance their medical school loans.
Read on to learn more about refinancing your student loans with INvestEd.

INvestEd student loan refinance details
INvestEd has loan terms at 5, 10, 15, and 20-year terms with loans that range from $5,000 to $250,000 with no origination fees, application fees, and no payment penalties. The INvestEd Refi Loan features fixed and variables interest rates.
To be eligible for the INvestEd Refi Loan, you must have good to excellent credit with a 670 minimum FICO score. Additionally, individuals must prove that their annual income meets or exceeds $36,000. Borrowers are further required to spend less than 40-50% of their gross monthly income on credit payments, rent, car payments, credit cards, and student loans.
Any private or federal student loans that are currently in good standing can qualify for refinancing through INvestEd.
Our trusted partner, Credible, allows you to compare prequalified rates from multiple lenders — including INvestEd.
Pros of refinancing your student loans with INvestEd
No completed degree required
Unlike other loan refinance options, INvestEd does not require that a borrower has a completed degree before they can qualify for a loan. In fact, even if borrowers never go back and complete their degree programs or certifications, they are still eligible for refinancing so long as they meet the other credit score and income requirements. This makes INvestEd a great option for more people who won't be able to meet the degree standards set by other lenders.
Multiple deferment options
INvestEd allows borrowers many different deferment options if their changing circumstances dictate that they need to pursue that option. Their in-school deferment plan allows students a deferment of up to thirty-six months, and they have active-duty military deferment plans that are eligible for any person currently serving or performing National Guard duty during war or other military operations and emergencies. Forbearance and temporary hardship deferment is also available for borrowers, and they can be granted up to two forbearances per year with a twenty-four-month forbearance cap for the entirety of the loan.
Co-signer release available
While many student loan refinancing companies allow borrowers to have a co-signer to help them qualify for a loan, not all of them have options for co-signers to withdraw once they've agreed to the refinancing program. INvestEd stands out as one of the refinancing companies that allows co-signers to withdraw their names from loan agreements after the original borrower has proven that they are responsible and trustworthy enough to keep up with their payments. Once this pattern, generally of forty-eight timely payments, is established, INvestEd is able to release co-signers because they no longer have to worry as much that the original borrower will default on their loan.
Automatic payment discount
If a borrower signs up for automatic payments when they accept the refinance loan, they become eligible for an extra 0.25% automatic payment discount for every payment they make through the service. This is a great benefit that not many loan providers offer, and it can help borrowers keep their payments lower while simultaneously preventing them from missing a payment.
See personalized rates from multiple lenders — including INvestEd — without affecting your credit score.
Cons of refinancing your student loans with INvestEd
Only available to U.S. citizens
Where other student loan refinancing programs are open to non-citizens for acceptance into their loan program, INvestEd does not allow anyone but a U.S. citizen or permanent resident to take out one of their loans. Other loan programs either allow qualifying non-citizens to take out refinancing loans either with or without co-signers who are permanent residents or citizens as a kind of security, but not INvestEd. This limits how accessible the loan is to international students and borrowers.
Parents can't transfer loans into their child's name
While INvestEd allows parents to refinance any private school loans or Parent PLUS Loans, it does not permit them to transfer those loans into their child's name. In order to transfer ownership of the loan to a child, parents much refinance through a different company.