Compare Physician Mortgage Loans to Find Your Best Rate
What is a physician mortgage loan?
A physician mortgage loan is a low to no down payment home financing solution designed for physicians, dentists, and other eligible medical professionals. Physician mortgage loans offer jumbo loan balances and relaxed debt-to-income ratios without requiring private mortgage insurance (PMI). Physician loans are also commonly referred to as doctor loans, doctor home loans, and doctor mortgage loans.

At LeverageRx, we make it easy to compare lenders that offer doctor loan programs so you can find your best rate — and get home.
12,000+
Medical professionals
we've helped so far
We keep your
information secured
$6.8B
Total request
volume we've received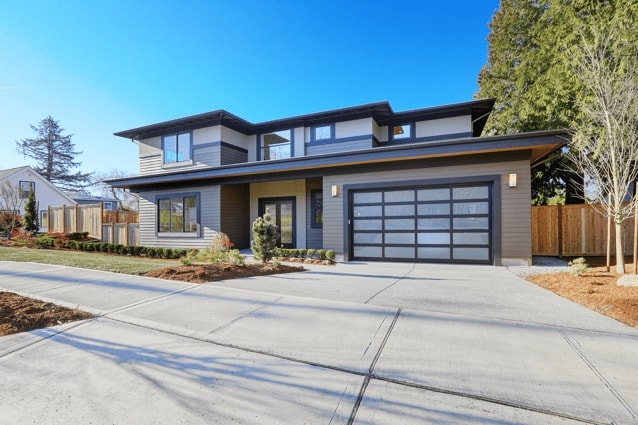 Find a Doctor Loan in 3 Easy Steps
Fill Out A Quick Form
Tell us a little about yourself so we can match you with the best mortgage lenders for your home financing needs.
Select Your Mortgage Lenders
Review the lenders that match your mortgage criteria and select the ones you would like to comparison shop with.
Compare Physician Mortgage Rates
Check physician loan interest rates from multiple lenders to find the best doctor mortgage for you.
Best Physician Mortgage Loans in 2021
Curious about which banks offer physician mortgage loans? Compare the best doctor loan programs online here!
Disclosure: This site may contain affiliate links to products. We may receive compensation from companies listed on this site.
Physician Mortgage Loan FAQs
What is a doctors mortgage loan?
A doctors mortgage loan — also known as a physician mortgage loan or physician loan — is a special type of mortgage that caters exclusively to medical professionals. Jumbo loan balances, low to no down payments, no private mortgage insurance (PMI), and relaxed debt-to-income ratios all make this type of home financing very appealing to young physicians, dentists, and other doctors.
Do doctors get special mortgages?
Yes, doctors get special mortgages — but why? Most doctors start their careers with a unique set of financial circumstances that do not fit the mold of traditional home financing products.
While other young professionals in their 20s are working full-time, buying homes, and even starting families, most doctors-to-be are still accumulating a mountain of student loan debt to study their medical specialty. This, combined with doctors' high-income potential and low risk of default, allows lenders to offer exclusive mortgage programs tailored to their needs.
Are physician loans a good idea?
Physician loans are a good idea if you're ready to become a homeowner, but can't afford to make a sizeable down payment and still have student loan debt. If you're well-established in your career and can afford to make a down payment on a home, a physician loan may not be the best idea for you.
Every doctor loan program is unique in one way or another. That's why it's so important to perform your due diligence by comparison shopping before making a final decision.
Who qualifies for a physician loan?
First and foremost, to qualify for a physician loan you need to be an eligible medical professional. Although this varies from lender to lender, it's typically safe to say banks offering physician mortgage loans will lend to the following medical specialties:
Medical Doctor (MD)

Doctor of Osteopathic Medicine (DO)

Doctor of Dental Medicine (DMD)

Doctor of Dental Surgery (DDS)
Do pharmacists qualify for physician loans? Do veterinarians qualify for physician loans? What about chiropractors? Nurse practitioners? It all depends on the lender.
In addition to specifying which medical specialties it serves, every mortgage lender that offers a doctor loan program will state whether or not it is available to residents in training and what states it is available in. Lenders with doctor loan programs will also specify maximum loan-to-value ratios and a variety of other qualifying factors.
At LeverageRx, we help busy doctors like you compare all of this important information side-by-side to make your home financing experience as simple as possible.
What banks do physician loans?
There are a lot of doctor loan programs available to meet your home financing needs. Here are over twenty lenders that offer physician loans:
TCF Bank

KeyBank

TD Bank

BOK Financial

Chemical Bank

First National Bank of Pennsylvania

Mercantile Bank of Michigan

UMB Bank

loanDepot

BancorpSouth

Simmons Bank (formerly BankSNB)

BBVA Compass

BMO Harris Bank

Cadence Bank

Fifth Third Bank

Flagstar Bank

Fulton Mortgage Company

Huntington Bank

IBERIABANK

NBT Bank

SunTrust Bank

TIAA Bank

University Federal Credit Union
That's a lot to take in. Luckily, LeverageRx makes it incredibly simple to check your eligibility and compare rates from all of the lenders shown here.
Is a physician loan a conventional loan?
No, a physician loan is not a conventional loan.
Physician loans are far more accommodating to the medical profession than conventional loans. In fact, physician loans were created by mortgage lenders specifically because conventional loans do not meet the unique financial backgrounds of physicians, dentists, and other high-earning medical professionals.
For starters, physician loans are exclusively offered to doctors. Lenders who offer doctor mortgage programs rarely require private mortgage insurance (PMI) and will accept little to no money down. Lenders are willing to offer these products early on in a physician's career because the risk of default among the medical profession is much lower than that of other professions.
Here are two other unique features of doctor mortgage loans:
Relaxed debt-to-income ratios. Nowadays, the vast majority of new doctors enter professional practice with significant student loan debt. This makes meeting the debt-to-income requirements on traditional mortgages a major hurdle to obtaining financing and becoming a homeowner. Fortunately, doctor loans feature much more relaxed guidelines. In fact, some lenders do not even factor student loan debt into the mortgage underwriting process.

No income history needed. Doctor loan programs allow eligible borrowers to close on a home before they begin professional practice as long as they can provide proof of a signed employment offer. Many lenders will allow closing up to 90 days prior to starting a job. Self-employed doctors are sometimes able to qualify with as little as 6 months of income history.
While features and requirements may vary from lender to lender, this is what the typical physician mortgage loan looks like.
Can I buy a house with no down payment?
If you're a new doctor who is just beginning professional practice, homeownership may still seem unrealistic due to down payment that a traditional mortgage requires. Sure, your earning potential is sky-high. But a decade of education and training has likely left you with minimal savings and a mountain of debt.
This common doctor dilemma underscores what is perhaps the most appealing benefit of doctor loans: they require little to no down payment to obtain financing. Most lenders typically place a cap on no down payment home loans between $500,000 and $750,000; loan balances that exceed the cap will require the borrower to place a downpayment. Even then, these relaxed guidelines knock down barriers for many young medical professionals who could not otherwise become homeowners.
Do doctors pay mortgage insurance?
Almost all mortgage lenders require private mortgage insurance (PMI) if the borrower puts less than 20 percent down on a traditional home loan. PMI covers the lender in the event that you, the borrower, fail to make your mortgage payments on-time and in-full. In other words, it adds to the cost of homeownership without benefiting the homeowner.
However, doctors often receive special treatment given their low-risk financial profile. Physician mortgage loans rarely require PMI for borrowers despite the low to now down payment lenders are willing to accept. This is yet another example of how mortgage lenders are willing to bend traditional rules to accommodate the unique financial needs of high-earning, low-risk medical professionals.
Can you refinance a physician loan?
Yes, you can refinance a physician loan. Given the cost analysis shown above, it's important to understand the value of physician loan refinancing and how it works.
Most doctors stand to gain a great deal from the flexibility of a physician mortgage loan early on in their professional careers — even if it comes at a higher interest rate for the time being. However, once doctors have become more established in their careers and accumulated home equity, they can then refinance their physician mortgage loan into a conventional loan with a lower interest rate. It's important to note that there are additional costs associated with physician loan refinance, as there are with the refinance of any other type of mortgage.
Are physician home loans worth it?
Although physician loan interest rates vary by lender, they are typically higher than what you would see from a conventional mortgage with a higher down payment. That's because physician loans do not require PMI, whereas conventional mortgages with a down payment of less than 20% will require you to obtain PMI. This trade-off is important to consider when asking yourself: How much home can I qualify for?

Putting a smaller down payment on a home will also result in higher interest over the life of the loan. Consider the following examples:

Scenario 1: $500,000 mortgage with no down payment
$400,000 mortgage balance

30 year fixed rate at 4.50%

Monthly payment of $2,027 (not including taxes)
In this first scenario, the borrower would be making monthly payments of $2,027. The total cost of the loan over the entire term would equal $729,627 with a total interest cost of $329,627.

Scenario 2: $500,000 mortgage with no down payment
$500,000 mortgage balance

30 year fixed rate at 4.50%

Monthly payment of $2,533 (not including taxes)
In the second scenario, the borrower has more flexibility in not making a down payment, but the total monthly payment rises to $2,533. The total cost of the loan over the 30-year term also increases to $912,034. With no down payment, the borrower will pay an extra $82,407 in interest cost.
How do I choose a lender?
Whether you are in the market for your first home or your dream home, finding the right mortgage loan for your financing needs is no small task. That's why LeverageRx helps doctors cut through the noise to determine which bank has the lowest home loan interest rate.
By partnering with over 20 of the best mortgage lenders for doctors nationwide, we help medical professionals compare their best available options all in one place. Fill out a simple online form, select the lenders you would like to work with, and compare physician mortgage loan rates with ease.
Why Doctors Love LeverageRx
This is a really helpful service to get in contact with the physician loan specialists at all of the different banks more quickly, instead of needing to call each bank separately and wait to hear back from the loan officers who specialize in these loan products. We actually switched from the lender we were working with to one that we found through LeverageRx.
Physician Mortgage Loans by State