Fifth Third Bank Physician Loan (Updated 2023)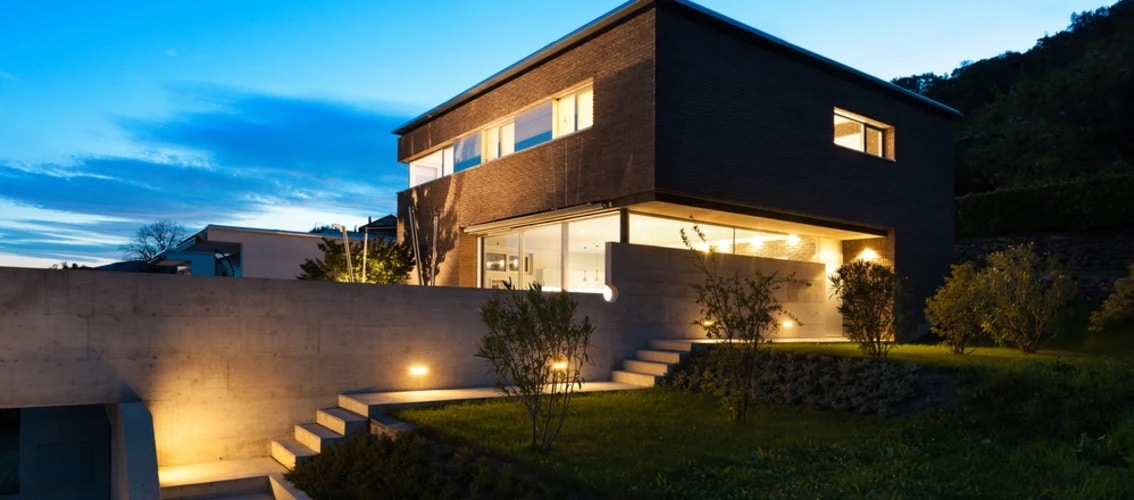 100% financing up to $750k. MD, DO, DDS, DMD, DPMs eligible
Whether you're an established medical professional or just starting out, finding the right lender to fit your financial needs can seem out of reach. The Fifth Third Bank physician mortgage loan program provides home mortgages for medical professionals based on their financial situations. Most medical students graduate sitting on a mountain of debt. The physician mortgage loan from Fifth Third Bank is there to cater to the physician or dentists' financial situation in ways that a traditional mortgage may not.

What is Fifth Third Bank?
Fifth Third Bank was founded in Cincinnati, Ohio in 1858. The bank operates in 11 states, with 1,100 branch locations and more than 2,300 ATMs. The Bank has $554 billion in assets, making it one of the largest money managers in the Midwest. Services include checking and savings, small business banking, home and auto loans, money markets, CDs, and student banking. Fifth Third Bank's small business banking offers credit cards, lending, checking and savings accounts, and cash management solutions, including merchant services and ACH collections. Merchant services give a practice the ability to accept debit and credit cards.
The name Fifth Third originates from the names of the bank's two former holder companies:
Fifth National Bank
Third National Bank
In 1908, these two banks joined forces to become the Fifth-Third National Bank of Cincinnati. The company's brand identity cycled through a number of changes until 1969 when it became Fifth Third Bank. Since 1994, Fifth Third Bank has completed numerous acquisitions on its way to becoming one of the largest banks in the United States. The bank is currently ranked 308th on the Fortune 500 list of largest companies in the U.S.
Fifth Third Physician Loan Highlights
The physician loan from Fifth Third Bank offers medical professionals solutions to meet their home financing needs. Both new and established doctors can get fixed and adjustable-rate mortgage loans to purchase or refinance a home. What's more, no private mortgage insurance is required. Eligible borrowers include:
Medical Doctors (MDs)
Doctors of Osteopathy (DOs)
Doctors of Dental Medicine (DMDs)
Doctors of Dental Surgery (DDSs)
Doctors of Podiatric Medicine (DPMs)
Fifth Third offers two loans depending on your working status, the Established Physicians and Dentists program and the Residents, Fellows and New Physicians program.
Practicing Physician and Dentists
This program is available for the designations listed above that have been practicing for at least one year.
Purchase or Refinance
Attending 1+ years
Offer:

100% financing up to $750,000
95% financing up to $1 million
85% financing up to $1.5 million
Residents and Fellows In Training
This program is available for the designations listed above that are still in training or attending for less than one year.
Purchase or Refinance
Training or Attending 1 year or less
Offer:

100% financing up to $750,000
95% financing up to $1 million
For either program, the loan is available for purchase or refinance on a single family home or condominium. Fifth Third has not indicated what their debt-to-income requirement is exactly, but student loans will be excluded. The minimum credit score for practicing physicians is 720, and 700 for doctors still in training. All that said, Fifth Third Bank is not nationwide. Only if you are in or moving to the following states are you eligible:
Ohio, Florida, Georgia, Illinois, Indiana, Kentucky, Michigan, North Carolina, South Carolina, Tennessee, West Virginia
Don't see your state?
Click here to see physician loan programs in your state in less than 2 minutes!

Fifth Third Bank Physician Loan Alternatives
Taking out a mortgage is a big deal. You should know all your options and ask plenty of questions before deciding on a lender. Here are a few alternatives to Fifth Third Bank: UMB, Citizens, Cadence
UMB Bank
UMB Bank has an incredible financing solution for doctors, offering 100% financing up to $1MM. However, full financing requires the doctor to be attending, not still in school. And the bank has a limited footprint, so be sure and check their coverage in your state.
Learn More: UMB Physician Mortgage Review
Citizens Bank
Citizens offers fixed- or adjustable-rate mortgages (ARMs) at up to 95% financing for loan amounts up to $850,000. No PMI is required and student debt can be excluded from DTI. A discount is offered for special banking relationships. Offered to medical doctors, doctors of dental medicine, doctors of dental surgery, or doctors of osteopathy.
Learn More: Citizens Bank Physician Mortgage Review
Cadence Bank
Cadence Bank recently merged with BancorpSouth to become an even larger bank than it was before. It still has a limited footprint (southern states) but an excellent doctor home loan program where you can get 100% financing up to $1.5MM.
Learn More: Cadence Bank Physician Loan Review

Is Fifth Third Bank Right for You?
Fifth Third Bank offers loans to practicing and established medical professors with friendlier terms, making it easy for them to not only establish their careers, but also their homes. That said, is this lender the best one for you? They do offer 100% financing, but only up to $750. It's a full-service bank which means you can easily pay your mortgage online and perhaps even automatically through their platform for customers. If you ever want to start your own medical practice, Fifth Third caters to small businesses so that is certainly a win. That said, the bank is severely limited in footprint, only 11 states. If you're looking for a jumbo loan, such as $1 million, you will have to put down at least 15%.
Compare all physician mortgage programs here in less than 2 minutes
Fifth Third Bank FAQ
It's always good to learn as much as you can about the lender you are going to enter a potentially 30-year relationship with.
Is Fifth Third Bank a good place to get a mortgage?
In addition to offering personal banking, Fifth Third Bank offers benefits to medical professionals who are just starting out in their careers. Regardless of your financial situation, Fifth Third Bank makes it easy for medical professionals to plant their roots where their career starts and finishes.
Does Fifth Third Bank offer practice loans?
No, however they do offer small business loans which are backed by the Small Business Administration (SBA). SBA loans and lines of credit offer more flexible borrowing amounts and repayment options, which means lower monthly payments for you while offering a limit up to $5 million. Loans may be used for commercial real estate expansion/new construction, working capital, equipment finance, and refinancing existing debt. And as reported earlier, Fifth Third Bank does offer small business banking, including deposit accounts, credit cards, and debit and credit card processing solutions.
Can you use a physician mortgage more than once?
It all depends on the lender you're working with. Most will allow subsequent loans as long as you meet the criteria. But be aware that physician mortgages are designed primarily for those who are no more than 10 years out of residency. If you exceed that time frame you may not be able to get this type of loan even if you apply with a different lender.