College Ave: 2023 Student Loan Refinance Company Review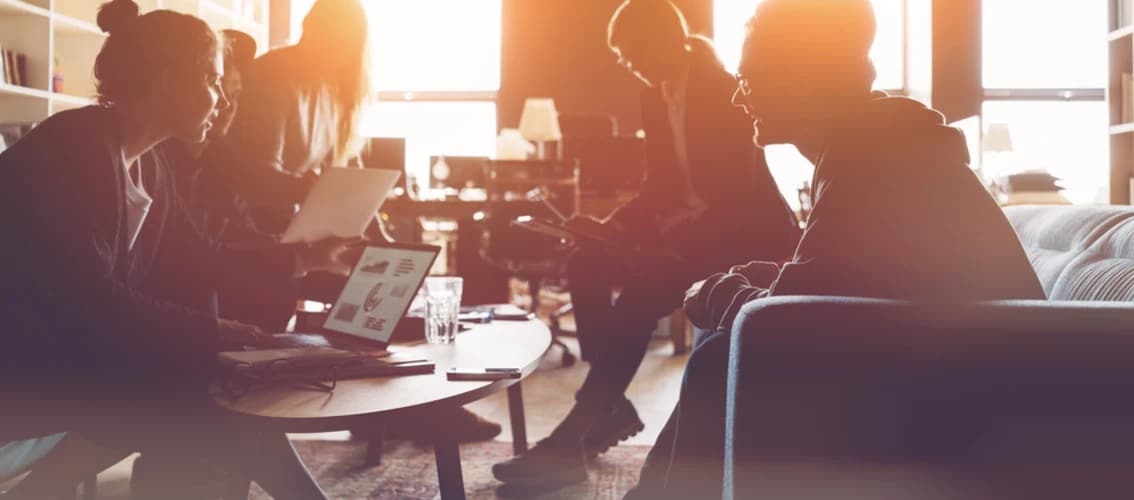 Want to chip away at your private medical school loans while still in school?
If so, our latest student loan refinancing company profile on College Ave is perfect for you. Here are just a few of the questions this article can answer:
Am I eligible to refinance my student loans with College Ave?
What the are primary benefits of refinancing with College Ave?
How does the College Ave process work? What makes it different?
Take a stroll down College Ave in this week's company profile to find out.

About College Ave
Founded in 2014, College Ave offers flexible student loan refinancing options specifically for physicians, dentists, and other medical professionals.
The Wilmington, Delaware-based company was founded by two former Sallie Mae executives:
Joe DePaulo, who was Chairman and CEO.
Tim Staley, who was Chief Information Officer.
College Ave, which focuses on private student loans, aims to simplify the student loan experience through the use of technology. The company says that by specializing in student loans, they are able to give customers personalized attention and deliver simple, clear loans.
The company reports that 98 percent of its borrowers are making on-time payments, while 84 percent of its customers choose a repayment term of 10 years or less.
In February 2019, the company secured a $65 million credit facility from Guggenheim Investments that provides College Ave with increased capacity to expand its student lending business. To date, College Ave has more than $2 billion in committed loan purchasing power.

Student loan refinancing basics
College Ave features various repayment options, including full principal and interest, interest-only, flat, and deferred payment plans. Full principal and interest payments allow you to make full payments while still in school.
College Ave offers interest-only payments for the first two years. Interest-only payments allow you to pay monthly interest while still in school, then make full payments following your grace period.
This is a benefit if you're still in school or in residency, as it will result in a lower monthly payment. Keep in mind, however, that your loan principal will not decrease if you are making interest-only payments.
Flat payments allow you to pay $25 a month while in school, then make full payments once you graduate. Deferred payments allow you to wait until your post-graduation grace period is over to make any payments. But this means the interest you accrue while waiting is added to your total loan balance on top of the interest you must already pay throughout your term.

Student loan refinancing amounts and terms available
College Ave enables you to refinance loan amounts starting at $5,000 up to a maximum of $300,000 for those with medical, dental, pharmacy, or veterinary doctorate degrees.
Refinancing is available to all US residents that attended an eligible undergraduate or graduate school. Find out if your school qualifies before applying.
With College Ave, you can choose any length of loan term between five and 20 years.

Lightning-fast application process
The company says you can complete an application in three minutes and know instantly if you've been approved.
To complete your application, you'll need:
Your Social Security number.
Your estimated annual income.
The amount you'd like to borrow.
Benefits of refinancing with College Ave
College Ave offers the following benefits:
Interest rates are competitive with larger lenders.
Multiple repayment plans are available to cater to your individual needs.
The company offers a 0.25% interest rate reduction if you agree to make monthly payments via an automatic deduction from a savings or checking account.
There are no hidden fees for origination, application, processing or prepayment.
If you have little or no credit history, you can use a cosigner on your loan.
The terms of your credit agreements are nullified in the event of death or disability.
Fixed and variable rate loans are available.
The company offers a referral bonus if you refer somebody to refinance their loan with the company.
One of the downsides of using College Ave is that you cannot release your cosigner from their responsibility, regardless of how long you may on-time payments.

Key takeaways
When it comes to tackling medical school loans, few companies are better equipped to help than College Ave.
In this student loan refinancing company review, we covered:
College Ave's mission and background.
How refinancing private student loans with College Ave works.
The primary benefits of refinancing with College Ave.
Who knew due diligence could be quick, easy and free?