Ameritas Life Insurance: 2023 Company Review [For Doctors]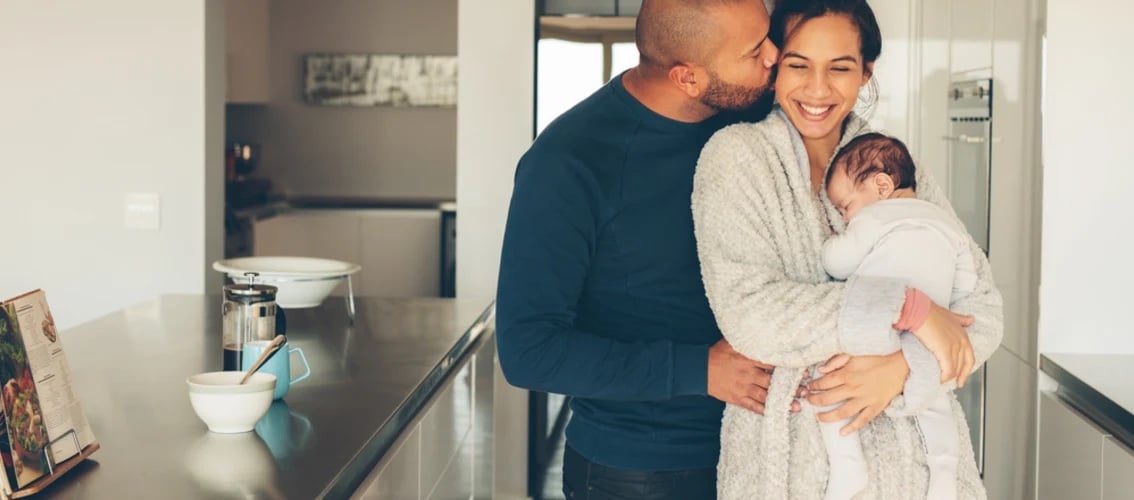 Ameritas life insurance policies afford you peace of mind as you live life to the fullest, knowing that the financial future of your loved ones is safe. Here are the main life insurance products that are available at Ameritas.
A high salary, strong job security, great work perks.
After years of studying and training, new doctors can finally breathe a sigh of relief upon entering practice. However, doctors are not immune to financial hardship – nor are their dependents if they pass away unexpectedly. In this situation, the struggles often begin the moment your funeral expenses need to be covered.
That's why you should think long and hard about physician life insurance coverage. A great place to start is Ameritas Life Insurance Corp., one of the most reliable life insurance carriers physicians, dentists, and other medical practitioners.

About Ameritas Life Insurance
Ameritas (formerly known as Old Line Bankers Life Insurance Company of Nebraska), was founded in 1887. It is a subsidiary of Ameritas Mutual Holding Company, which is based in Lincoln, Nebraska.
The company is currently led by JoAnn M. Martin, who has been at the helm since early 2009. Although Ameritas provides a host of financial services and employee benefits solutions, it is perhaps best known for being a mainstay in the life insurance industry.
Ameritas has a unique client-based ownership structure. It is owned by its policyholders, rather than regular shareholders, which is rare among most blue-chip insurance companies. Ameritas accounts for $83.2 billion of life insurance policies and has more than $2.5 billion in annual operating capital. Likewise, it boasts an impressive debt-to-capital ratio of 3.2% and assets worth $35.9 billion. All things considered, Ameritas has consistently proven to be one of the most stable insurance companies in America.
Ameritas Mutual Holding Group provides life insurance coverage to individuals throughout the United States. Other financial products and services it provides include retirement planning, investment services, and various types of insurance.
Its investment services include bonds, stocks, college savings plans, and mutual funds. This makes Ameritas an excellent choice if you are looking for a life insurance provider that can also serve as a long-term financial partner.

Ameritas Life Insurance basics
Life is full of uncertainties and surprises. While you may think you have planned out the perfect life for yourself and your loved ones, you can never be too sure about what will happen tomorrow.
Ameritas life insurance policies afford you peace of mind as you live life to the fullest, knowing that the financial future of your loved ones is safe. Here are the main life insurance products that are available at Ameritas.
Term life insurance
More often than not, term life is the best type of coverage for doctors. It offers flexible and affordable protection to those that you care about. With term life insurance, you get to choose the level of protection that you want, and how long you want it to last.
Term life insurance has lower-cost premiums, something that makes it suitable for new doctors who are entering residency and are at the lower end of the earning pyramid. Over time, you can increase your coverage or even convert your term policy into a permanent policy if necessary.
Cash-value life insurance
Ameritas also offers both types of cash value life insurance: whole life insurance and universal life insurance. While these are typically not the best fit for doctors, it's still worth understanding what each type of coverage has to offer.
Whole life insurance
If you're looking for permanent lifetime protection for your dependents without income taxes, a whole life insurance policy from Ameritas may be a viable option. This policy builds cash value at a fixed interest rate, thus enabling you to accumulate more money in the long run. Likewise, you can customize the policy to meet your ever-changing needs as you progress with your medical career.
Universal life insurance
This is a permanent insurance cover that provides full protection in case of death. It also has a savings and cash value component. The policy provides the permanent protection that your dependents may need. Since it doesn't have a maturity date, it will remain in force provided that you maintain a cash surrender value of $1 or more.

Benefits insuring your life with Ameritas
With a life insurance policy from Ameritas, death benefits are paid directly to your beneficiaries if you pass away. In this event, your loved ones wouldn't owe any income taxes on the money they receive. You can also use your policy's cash value to access loans. These loans do not require lender approval, and neither do they affect your credit report.
To meet your present and future financial needs, Ameritas Life Insurance can customize your policy by adding extra features known as riders. This way, you will be able to provide life insurance to your kids. Similarly, additional funds will be availed to your dependents in case you die accidentally.
Most importantly, the life insurance policies that you get from Ameritas offer you more flexibility and additional protection to your beneficiaries, thanks to the tons of living and after-death benefits.