MassMutual Physician Disability Insurance Review (Updated 2023)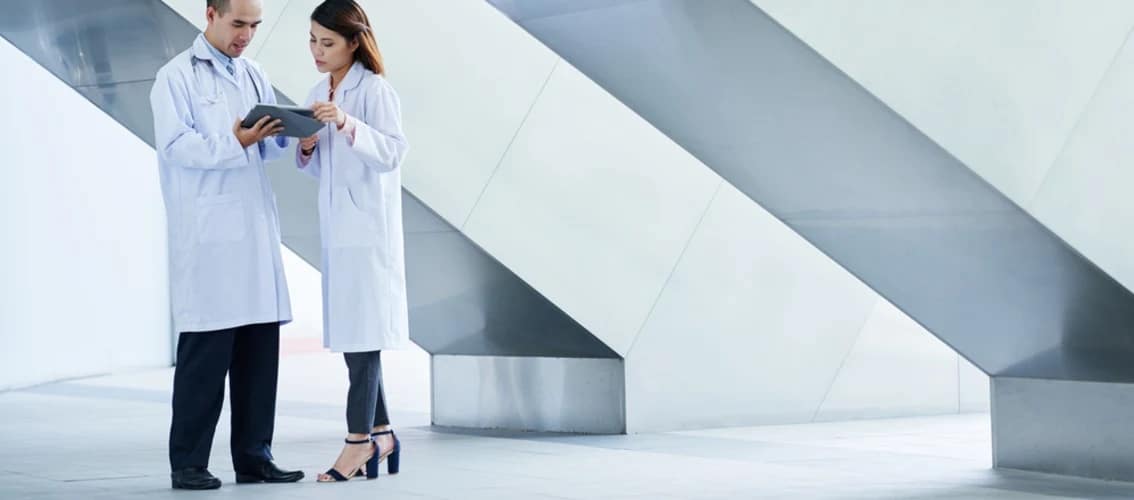 What we like
MassMutual has an A++ financial strength rating from A.M. Best, the highest rating available to insurance carriers
Since MassMutual is a mutual insurance company, policyholders may be entitled to dividends which can help offset the cost of owning a policy
The Enhanced Residual Benefit will start paying benefits after a 15% loss of income, time or duties which is more comprehensive than other alternatives
The Automatic Increase Benefit Rider is available for free and provides an annual automate increase to coverage for up to 5 years without having to prove insurability
What we don't like
MassMutual's disability insurance policy only provides one option for residual benefits and cost of living adjustments while on claim
The base policy limits benefits paid for mental disorders to 24 months
The shortest elimination period offered is 60 days, meaning policyholders will have to be continuously disabled for 60 days until receiving benefits
The maximum monthly benefit amount of $20,000 may not be enough coverage for some high income earning occupations
2 year, 5 year, 10 year, Age 65, Age 67, Age 70
60 days, 90 days, 180 days, 365 days
MassMutual's base disability insurance policy will pay benefits if the policyholder is disabled and not working. True own-occupation can be added via the Own Occupation Rider, under which the policyholder will be considered totally disabled if they can't perform the main duties of their occupation and is still working in another occupation.
Automatic benefit increase rider
Dividend participation
Presumptive total disability benefit
Recurring disability benefit
Rehabilitation benefit
Waiver of premium
Catastrophic disability benefit
Cost of living adjustment
Extended partial disability benefit
Future insurability option
Group supplement benefit
Own-Occupation rider
Social insurance substitute
Student loan benefit
Short-term disability benefit



A.M. Best Rating
A+
A++
A
Maximum Monthly Coverage
$20,000
$30,000
$20,000
Own-Occupation

Legal Name:

The Massachusetts Mutual Life Insurance Company

Year Founded:

1851

Headquarters:

Springfield, MA

CEO:

Roger W. Crandall

A.M. Best Rating:

A++

Ownership Structure:

Mutual

Distribution Channels:

Captive and independent

Fortune 500/1000:

No. 76

Products Offered:

Life, Disability, Dental, Vision, Annuities, Investments
What Is Mass Mutual?
For nearly 170 years, MassMutual has strived to help people secure their future and protect their loved ones. Short for The Massachusetts Mutual Life Insurance Company, Mass Mutual was founded in 1851 and is today one of the nation's leading insurance providers. One way the company stands out from other large insurance companies is because it is a mutual company which doesn't answer to Wall Street.
According to the Corporate Finance Institute, a mutual insurance company is an insurance company owned by its policyholders. Any profits earned by the company are either kept within the company or given to policyholders in the form of dividend distributions or reduced future premiums. Maybe because of the balanced power dynamic between owners and policyholders, MassMutual has made the world's most ethical companies list for 8 years in a row! The insurance rating organization, A.M. Best gives MassMutual an A++ and S&P also ranks the company as "superior."

Mass Mutual Physician Disability Insurance Highlights
Mass Mutual offers two types of physician disability insurance policies, Radius and Radius Choice. With either option, you can customize and add features to meet your needs. Let's review some of the common policy features:
Own-Occupation
Remember that how an insurance company defines total disability is everything. If you are a nurse and fall ill and can no longer work as a nurse, but can work in another capacity, are you entitled to benefits? At MassMutual, under the own-occupation rider, total disability is defined as when the insured cannot perform the main duties of their occupation. The insured must also be under a doctor's care for their injury or illness. In other words, you can work in another capacity and still receive benefits.
Non-Cancellable & Guaranteed Renewable
A non-cancellable disability insurance policy means that an insurance company can't cancel, increase your premiums or reduce your benefits for as long as you pay the premiums. At MassMutual, both the Radius and Radius Choice policies are non-cancelable and guaranteed renewable to age 65. Radius is conditionally renewable for life while Radius Choice is conditionally renewable to age 74.
Benefit Period
A benefit period is an option you have to determine up until what age you want to receive benefits. If you become injured at age 57, for example, do you want benefits until you are 65? 70? 75? The longer you want benefits, the more expensive your premium. At MassMutual, both the Radius and Radius Choice policies at MassMutual have benefit periods available to ages 65 and 67, as well as 2 years, 5 years, and 10 years. In addition, Radius Choice offers a maximum benefit period to age 70.
Elimination Period
The elimination period in disability insurance is the length of time between the beginning of an injury or illness and the time the insurance company makes benefit payments to the policy owner. At MassMutual, both Radius and Radius Choice offer elimination periods of 60 days, 90 days, 180 days, 1 year, and 2 years.
Mental Disorders
With MassMutual, the maximum benefit period is 24 months for each period of disability caused, or contributed to, by a mental disorder. However, the company will pay benefits, subject to the maximum benefit period, as long as you are confined in a hospital for the treatment of a mental disorder, and under a doctor's care.
Click here to talk to a specialist for FREE who can answer your questions
MassMutual Physician Disability Insurance Riders
When you buy physician disability insurance, whether from MassMutual or somewhere else, you have the option to add on riders. A rider is an optional provision within the insurance contract that provides extra benefits or flexibility depending on your situation. Most riders come with an added cost, but it depends on the insurer. Here are two important riders for MassMutual:
Cost-of-living Adjustment (COLA) Rider
A COLA rider is a built-in way to ensure that your benefits match the current cost of living rates in the country, i.e., keep up with inflation. The rider will adjust your monthly benefit on an annual basis, based on a fixed percentage or tied to the consumer price index. MassMutual's COLA rider increases your monthly benefit by a set percentage for each year you are disabled starting after the first 12 months of receiving benefits.
Year 2: Benefits increase 3%
Year 3: Benefits increase 6.1%
Year 4: Benefits increase 9.3%
Year 5: Benefits increase 12.6%
Year 6: Benefits increase 15.9%
Residual Disability Rider
Most disability insurance policies pay benefits if you're unable to work (total disability) or if you can work only sometimes or at a reduced capacity (residual disability). To make sure you still receive benefits if you can only partially work, you should purchase a residual disability insurance rider. At MassMutual, you need to meet the following criteria during the first 6 months in order to be considered "residually disabled."
Your income declines by at least 15%
You can no longer perform at least 15% of your duties
You are unable to work in your occupation for 85% or more of the time as was usual prior to your disability
During the first 6 months, the policy will pay full disability benefits if you are working less than 20% of the time worked just prior to the start of the disability. Otherwise, for the first 12 months, monthly payments for partial disability will be at least 50% of the Extended Partial Disability Monthly Benefit shown in the policy specifications. If your loss of income is more than 50% then the monthly payment will be your actual loss of income. If your loss of income is greater than 75% of Pre-Disability Income, the monthly payment will be the total disability monthly benefit.

Mass Mutual Physician Disability Insurance Alternatives
MassMutual isn't the only insurance company out there that specializes in physician mortgage insurance. Here are some alternatives that LeverageRx suggests you check out.
Guardian
Guardian has the best definition of own-occupation. To be considered totally disabled and receive full benefits, you cannot be able to work the medical specialty you went to school for. However, even if you can work somewhere else, Guardian will pay you full benefits since the job is not your specialty. Learn More: AMA Disability Insurance Review
Ohio National
Ohio National has a stricter definition of own-occupation. The rider for their policy says the physician or dentist who got injured or ill must be under the care of a physician in order to receive total disability benefits. Learn More: Ohio National Disability Insurance Review
Ameritas
The great thing about Ameritas disability insurance products for physicians is they consider your medical specialty to be your own-occupation, thus it is included by default. So even if you can work in another occupation after your disability, Ameritas will still pay you full benefits. Learn More: Ameritas Disability Insurance Review
Not sure which riders you need? Click here to talk to a specialist TODAY about your options.
Is Mass Mutual Physician Disability Insurance Right for you?
It's tough to read through the various insurance policies to know which one is best for you. For that reason, LeverageRx has an in-house specialist with over 10 years experience who will answer your questions for free. In less than two minutes, you can fill out this form and he will be in touch with you ready to help. In the meantime, let's review some of the compelling points of buying physician disability insurance from MassMutual:
Automatic benefit enhancement. They provide a 3% simple increase that is renewable every 5 years.
Catastrophic disability rider. This rider provides extra benefits if you are unable to perform 2 of the 6 duties in your job.
Future increase option. MassMutual policies provide annual increase options to age 60, up to a maximum of $10,000 or 3x the base monthly benefit.
Presumptive total disability benefit. The policy may waive your elimination period if you sustain a total loss of at least one of the following: sight in both eyes, hearing in both ears, use of both hands, use of both feet, use of one hand and one foot. The disability need not be permanent to collect benefits but it must be to waive the elimination period.
Student loan protection. Radius Choice provides a monthly benefit equal to the student loan repayment up to the maximum monthly benefit while the insured is totally disabled. Coverage is available for a period of 10 or 15 years from the policy date. The option is not available on the Radius policy.