Physician Life Insurance Made Easy
Learn everything you need to know about buying life insurance as a doctor in 2022.
Doctors need life insurance, too. LeverageRx helps you cut through the noise to compare the best life insurance offers out there. Fill out a quick form and get started today.
What is Physician Life Insurance?
If you have a family or plan to start one soon, life insurance is necessary. In case you die, life insurance provides financial support to those who depend on you. For physicians and doctors, it is usually even more important given their high salaries.
What you do is buy a policy and make monthly payments to the insurance company you selected. In exchange, the company will pay your dependents a monthly payment (or lump sum) if you happen to die.
The payment your family will receive, called a death benefit, is tax-free for your family and will serve to replace the income that you once provided.
Why Physicians Need Life Insurance
If you are below the age of 40, your chance of dying within 10 years is very low. As a result, buying life insurance is a low priority for most people.
As a physician, however, you know that the unexpected happens all the time. Healthy individuals have heart attacks, get into car accidents and die from cancer with little to no warning.
Since medical professionals often earn a high salary, it is normal for them to have loved ones relying on that income. In addition, physicians often have high debt obligations such as medical school loans and a home mortgage.
If you were to unexpectedly pass away, would your dependents be able to cover these financial obligations? If not, then you need to purchase life insurance.
How much does Physician Life Insurance Cost?
Estimates show that the average 20-year term life insurance policy costs $23/month for a 30-year-old non-smoker. At age 35, it will increase to $26/month, at age 40, it will increase to $35/month and at age 45, a typical payment per month is $57.
The cost of your specific life insurance is based on:
Age
Gender
Coverage election
Length of term elected
Financial underwriting
The older you are, the more you will pay. Men will pay more than women. The more coverage you want, the higher your rate. If you want coverage for 10 years, that is cheaper than buying coverage for 20 years. If your health and financial standing are in good condition, you will pay less than if you smoke, are overweight or in financial trouble.
The Life Insurance Application Process
Unfortunately applying for life insurance as a physician can sometimes be an arduous process. You will need to provide extensive information such as conditions you've been diagnosed with, medications you are taking, and family health history.
It's Important to be Honest
Back in the day, life insurance companies would sometimes deny death benefits to the dependents if they thought the owner of the life insurance policy lied on their application.
Fortunately today, all life insurance policies come with something called a contestability period. This provision gives the insurer the ability to investigate the insured's death if it occurs within the first two years of the policy. If the insurance company finds deception on the application, it can potentially deny the death benefit claim.
Not all deaths will be investigated. For example, if someone died in a car accident, it is unlikely the company will investigate the death. However, if the owner of the policy died of a heart attack, the insurance company will review the original application and verify they listed their history of heart disease.
If the insurance company discovers that you lied on your application, your dependents will either receive a smaller death benefit, or no death benefit at all.
Once you have submitted your application, the insurance company will arrange a medical exam to measure your weight, blood pressure, check your cholesterol and glucose levels and conduct blood and urine tests. In addition, the examiner will ask you about:
Health conditions
Medications you take
Past hospitalizations
Medical procedures
Family medical history
Lifestyle habits such as smoking, drinking and drug use
Based on all this information, the insurance company will determine if you are insurable and if so, what your premium will be.
Types of Physician Life Insurance
Which one to choose?
Term life insurance
Term life insurance is the most common and affordable type of policy. A term policy will cover you for a specified period of time, such as 10, 20 or 30 years. The shorter the term, the less you will pay in premium.
If the term expires before your death, your coverage will terminate. You will have to decide whether to renew your life insurance. Doing so means going through underwriting. It also means paying a higher premium because you will be older and possibly facing health conditions you didn't have when you purchased the first policy.
Term life insurance is recommended for physicians, especially those in residency because you can get a higher death benefit at a much lower price.
Whole life insurance
Whole life insurance is designed to provide coverage for the life of the insured. As long as the policy owner pays the required premium, the insured will always have life insurance coverage. Unlike term, there is no expiration on whole life insurance.
When you buy whole life, the insurer establishes a premium amount for the life of the policy. The amount is designed so that you pay more of the cost of insurance upfront which enables the company to recoup as much of its expenses as possible before you die.
The main argument against whole life insurance is that it is considerably more expensive than a similar term policy. Also, you may not need life insurance coverage for your entire life. As physicians reach retirement, they may no longer have a mortgage, student loan debt and their children are grown and independent.
Universal life insurance
Universal life insurance is more complicated and more expensive than whole life. In a universal life policy, each payment is placed in the policy's account value. From that account, the insurance company deducts fees for providing the insurance. Whatever is left is the policy's cash value, which earns interest.
The amount you pay each month and the death benefit your dependents will receive varies because it depends by how much interest is credited to the policy.
The upside of universal life is flexibility. You can change your premium payment from month to month. And, your death benefit can increase over time, depending on how much premium you pay and the interest the policy earned.
Physician Life Insurance Riders
A rider on a life insurance policy is an optional feature designed to provide added value to the policy. Common riders available on policies include:
Accelerated Benefit Rider
This feature lets your dependents receive a portion of your death benefit prior to your death if you are diagnosed with a terminal illness.
Accidental Death Benefit Rider
Accidental deaths are often the most unforeseen and therefore, the most disruptive to a family. This rider provides your beneficiaries with more money, called the additional death benefit (if your death is caused by an accident).
Disability Income Rider
This rider pays a monthly benefit to the owner of the policy if they become disabled and can no longer work.
Guaranteed Purchase Option Rider
This feature enables you to purchase additional coverage at later date without having to go through the entire application process again. Also, some companies let you you increase your death benefit at certain intervals, such as every five years.
Return of Premium Rider
This rider will refund the money you paid in premiums if the policy expires before you pass away. For example, if you purchased a 20-year term policy and kept it the entire 20 years, the insurance company would refund all the premiums you paid.
Waiver of Premium
This rider enables the insured to keep their life insurance coverage intact without paying premiums if they suffer a disability that affects their ability to earn a living.
Best physician life insurance companies
Below are leading life insurance carriers. These companies are considered appropriate for physicians and medical professionals.
Principal
The Principal Financial Group was founded in 1879. As of July 2018, the company was rated A+ by Standard & Poor's, A1 by Moody's, and A+ by A.M. Best.
Learn More: Principal Life Insurance Review
Banner Life
Banner Life Insurance Company underwrites and issues life insurance under the Legal & General America brand. Legal & General Group was founded in 1836. The company has an A+ rating from A.M. Best and AA- from Standard & Poor's. Banner offers term and universal life policies.
Ameritas
Ameritas has a unique client-based ownership structure. It is owned by its policyholders, rather than regular shareholders, which is rare among most blue-chip insurance companies. The company was founded in 1887.
Learn More: Ameritas Life Insurance Review
Prudential
Prudential Life Insurance Company is a subsidiary of Prudential Financial Inc. The Fortune 500 company is known for its wide range of offerings, including investment management, insurance, and other financial services.
Learn More: Prudential Life Insurance
Protective
Protective Life Insurance Company is a subsidiary of Protective Life Corporation, which is a financial services company headquartered in Birmingham, Alabama. It was established in 1907 and currently operates in all 50 states.
Physician Life Insurance FAQ
Here are common questions we hear from doctors all the time.
Do I need Individual Life Insurance if I have Group Coverage?
Physicians get group life insurance through their employers or professional associations. Group life coverage is cheaper than an individual policy and easier to obtain because it does not require underwriting.
Participating in a group life insurance plan is a good way to supplement your coverage for a reasonable cost. That said, these are three reasons you should not rely solely on group life insurance:
Your death benefit won't be enough

Group life insurance policies are guaranteed which means anybody who signs up and pays the premium can get coverage. There is no underwriting. Insurers don't want to take on the risk of providing $1 million policies to people they have not underwritten for risk. Therefore, group policy death benefits are capped. That cap is usually a base amount for all participants, such as $100,000. Depending on your situation, you may want your family to receive more in benefits.

You won't have additional features

Most group plans do not offer the many choices of riders provided by individual plans that we reviewed above. The policy will be basic.

You could lose your coverage

If you lose your job, voluntarily change employers or start your own practice, the group coverage will not apply. Individual life policies cannot be changed as long as you own the policy and pay the premium. The insurer cannot cancel the policy as long as you pay your premiums.
Do I need Life Insurance as a Resident?
There are many reasons to buy life insurance as a resident. For one, it will never be more affordable than it is now. The younger you are, the less you pay. Secondly, you are your healthiest now and thus will get a better policy with great coverage for a low price. As you age, you will have more health conditions which will make life insurance more expensive.
You may not have an immediate need for life insurance based on your current income and independent status. But chances are you will have a higher income, more assets, a mortgage, and a family depending on your income in 5 or 10 years.
Can I buy Life Insurance Without an Agent?
Many companies sell term life insurance directly to consumers. You apply online with the company and go through underwriting, including a medical exam and blood work.
If you qualify, the company will offer you a policy for a certain amount of premium. You can choose to accept it and be issued the policy. Or you can turn it down and start the process over with another carrier.
Ask yourself these three questions when deciding to buy life insurance with or without an agent:
Will buying direct save you money?
Insurance companies will charge the same amount of premium whether a policy is sold through an agent or online. However, you might save money by buying life insurance through an agent. That's because an agent working with your best interest will compare multiple policies to find you the best deal.
Do you have time to research companies?
An independent agent is typically contracted with multiple carriers. They have no obligation to any of them which is how they are able to put their clients' interests first.
A qualified insurance agent has the knowledge and expertise to understand the complexities of the life insurance market. They will advise you on the appropriate amount of insurance coverage needed.
Do you have time to navigate the application process?
Applications can take several weeks, whether you buy direct or use an agent. There can be multiple follow-ups, scheduling of exams, and a lot of time potentially on the phone with an insurance company. An agent and his or her staff will take care of all these details. They will follow up with the insurer if there are any delays.
What's more, if you can't get the right coverage at the right price with one company, the agent can simply take your paperwork and submit it to another carrier. If you buy direct and this happens, you have to start the process all over.
Read the latest articles from LeverageRx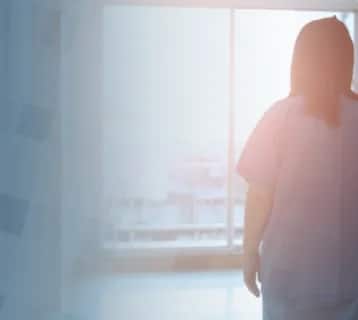 No one plans on becoming disabled, but that doesn't stop it from happening to people every single day. If you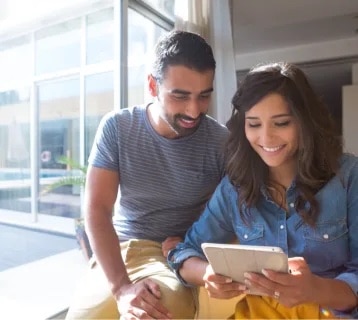 Insurance company ratings are a way that businesses and individuals can see a clear indicator of the financial success of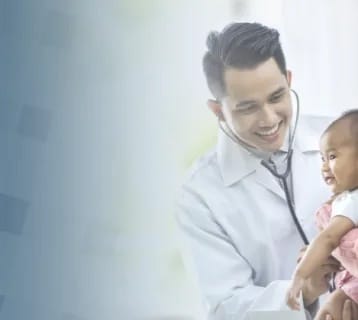 If you have just gotten out of residency, or maybe already attending and looking to organize your financial picture, life