Principal Life Insurance: 2023 Company Review [For Doctors]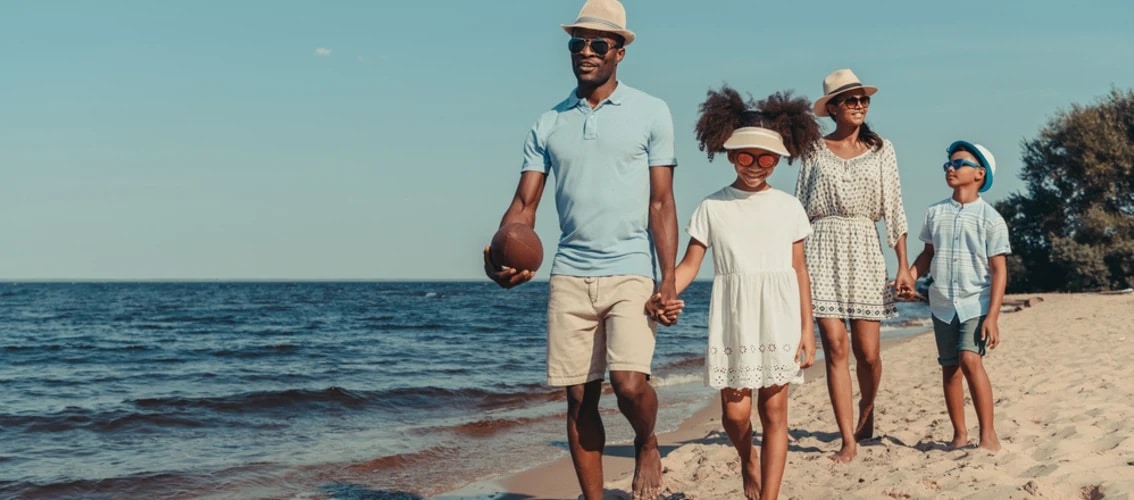 With over 140 years of industry experience, Principal's expertise reaches across the globe today. The company currently has more than 14,600 employees working at its offices worldwide.
You devote your life to the well-being of others.
But even you can't plan to take care of your loved ones forever. When your time comes, physician life insurance can help – as long as you have a plan in place.
According to the Insurance Information Institute, only 59% of Americans own some form of life insurance.
As a high-earning medical professional, this is one stat you cannot afford to be a part of. One great coverage option for doctors is Principal Life Insurance Company, a leading indemnification company that offers customized policies to members of the medical profession.
The company's policies are designed to protect those who depend on you. In the event of death, your dependents will be able to maintain a similar lifestyle to the one that you provided to them while you were alive and practicing medicine.
Read on to learn more ins and outs of Principal Life Insurance Company.

About Principal Life Insurance
Principal Life Insurance Company is a leading provider of all-in-one indemnification solutions that secure the financial future of your dependents after your death. This gives you the peace of mind that you need to excel in the medical field. The company is a subsidiary of the Principal Financial Group, an asset management and insurance conglomerate based in Des Moines, Iowa.
Principal touts itself as having the ability and resources to empower you to thrive in your career without worrying about the financial security of your dependents in case tragedy strikes. With over 140 years of industry experience, Principal's expertise reaches across the globe today. The company currently has more than 14,600 employees working at its offices worldwide.
Throughout the years, Principal has continuously strived to promote inclusivity and a positive impact on local communities through partnerships, responsible investments, and environmental sustainability. This aligns with the company's work with clients, as they help individuals from all walks of life strategize to long-term financial goals.
Principal Financial Group has assets worth $700 billion under its management today. Naturally, you can trust its insurance subsidiary to provide you with life insurance coverage that is tailored to your needs.

Principal Life Insurance basics
When you purchase a life insurance policy from Principal, you're purchasing protection for your life and those who depend on you.
This means there won't be a sudden monetary shortage or lifestyle change for your loved ones in case you pass away. The value of this cannot be understated.
Oftentimes, dependents suffer when their sole breadwinner dies without life insurance coverage. Principal provides policies that help your loved ones to recover from loss and still maintain the standard of life that they were accustomed to.
Some of the expenses life insurance will cover include:
Your final expenses, including funeral costs.
Outstanding mortgage repayments.
Your children's upkeep and education costs.
Financing of any retirement plans you had.
A lifetime income for your dependents.
To ensure that your dependents' financial needs are provided for at a time when they need full financial backing, Principal offers a variety of life insurance solutions that fit the current and future needs of doctors. Typically, this means deciding between the company's term life insurance and permanent life insurance policies.
Term life insurance
Term life insurance is an affordable option for those who only want to cover costs that reduce over time. These include mortgage balances, education expenses, or even those debts that you may have accrued during your medical career. Principal's term life policies can be converted into permanent policies at a later point if necessary, thus making them suitable for young practitioners who are just starting out in the professional world.
A term life insurance policy from Principal offers a great deal of flexibility, along with tax-free benefits for your beneficiaries. Similarly, they are quite affordable. Once you are in a position to afford a permanent policy, you can upgrade without providing additional proof of insurability.
Permanent life insurance
Permanent life insurance, a type of cash value life insurance, provides you with life-long benefits. It helps pay for major expenses in the aftermath of your death, including funeral expenses and estate liquidity.
The policy allows you to increase cash value over time. Principal's permanent life insurance policies may be suitable for:
Doctors with spouses and other family members who depend on their income.
Young practitioners who want to grow the potential cash value of their life insurance policy.
Doctors who are nearing retirement and are looking to invest in their family's future.
However, just because coverage is locked in for life doesn't mean that's necessarily a good thing.

Benefits of insuring your life with Principal
Getting a life insurance policy from Principal guarantees you a ton of benefits. Principal Life Insurance offers flexible death benefits and equally flexible premiums. Its policies allow you to accumulate cash value with minimal rate guarantees and at floating rates.
A host of secondary guarantees are also included for greater security. Principal also offers a unique variable universal life insurance policy, which allows you to conveniently convert cash values into annuities for any extra income that you won't outlive.
If you are a newly qualified doctor with dependents, you should take advantage of the affordable and flexible life insurance policies that Principal offers. Fortunately, LeverageRx allows you to compare rates from a variety of different companies, including Principal.
Compare quotes from Principal with other top-rated companies here!