LendKey: 2022 Student Loan Refinance Company Review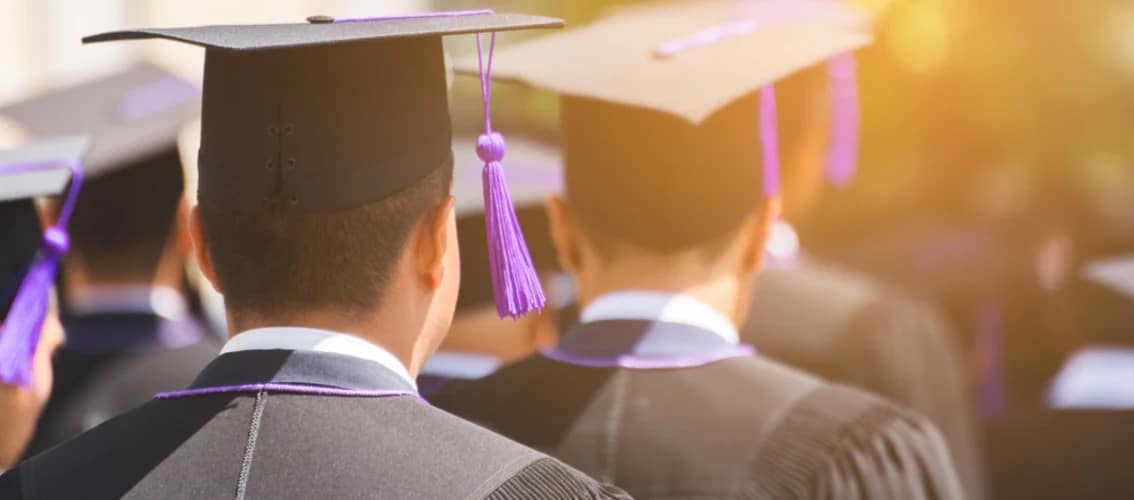 LendKey features over 13,000 local community banks and credit unions. The online marketplace matches consumers with these community banks and credit unions to foster accessible, low-cost borrowing options.
Graduation is full of uplifting, motivational moments. Coming to terms with the student loans you must repay isn't one of them.
In this week's student loan refinancing review, we explore everything that LendKey can do to help, including:
How the online marketplace works.
Its refinancing eligibility requirements.
The benefits and features borrowers can expect.
About LendKey
LendKey opened up shop in 2009 when financial institutions faced:
High capital requirements.
Increased regulatory scrutiny.
New competition from financial technology firms.
LendKey became a post-recession fintech pioneer and its digital lending solutions enable banks and credit unions to improve lives with lending made simple. Financial institutions of all sizes utilize their technology to lower lending costs and pass these savings on to the consumer.
Today, the online marketplace features around 300 community lending partners. LendKey matches consumers with community banks and credit unions to foster accessible, low-cost borrowing options.
With LendKey:
"Lenders now can offer credit products online in an efficient, secure way, and give borrowers a seamless digital lending experience."
LendKey has deployed more than $3 billion in lending capital and serviced more than $2.5 billion in loans. More than 100,000 consumers have had their financing needs met through lenders that partner with LendKey. As a large community network, LendKey provides some of the lowest interest rates available on both federal and private loans.

LendKey student loan refinancing basics
You can refinance your medical school loans through LendKey is available in all states except:
Maine.
North Dakota.
Nevada.
Rhode Island.
West Virginia.
Maximum loan amounts vary by state. Typically you can choose repayment terms of 5, 7, 10, 15 or 20 years. LendKey's partners offer both fixed interest rate and variable interest rate loans.
To be eligible for student loan refinancing through LendKey, you must have graduated from a Title IV-accredited institution. In addition, most applicants need a cosigner with a credit score of 660 or higher.

LendKey application and lending process
The LendKey student loan refinancing platform simplifies the process of comparing rates. Its unified application process prevents you from sorting through various domains and user interfaces. It simplifies the user experience by delivering multiple loan options in as quick as two minutes. In addition, it only shows you offers from banks and credit unions for which you're eligible.
To get started, you just need to provide a few pieces of information, such as:
Your income.
Your loan amount.
The school you attended.
Then, LendKey tells you whether or not you pre-qualify for refinancing on-the-spot. This rate check involves a soft credit pull that won't affect your credit score.

Benefits of refinancing with LendKey
Assuming you meet LendKey's eligibility requirements, here are some of the main advantages that you can look forward to.
No origination fees, application fees or prepayment penalties.
An interest-only payment option for the first four years of a 15 or 20-year loan term. This helps you lock in affordable monthly payments early on in your career.
Hardship forbearance may be available if you're struggling to make payments.
Competitive rates are available for a wide range of applicants. This caters to low-income individuals with poor FICO scores.
The ability to pause payments for up to 18 months if you lose your job. This is the largest career protection period available today.
LendKey services all of its own loans, making it your sole personal point of contact from start to finish. Enjoy reliable customer service and privacy.
A cosigner release option is available after 12 on-time payments. If your cosigner helps you secure a better rate, you get to keep it when he or she leaves.
Unique process offers better benefits for personalized consolidation and refinancing options.
Key takeaways
If you took the time to read this company review, chances are the following question has crossed your mind:
How do I find the right solution to my student loan refinancing needs?
To help you answer this crucial question, we covered:
LendKey's mission and background.
How refinancing student loans with LendKey works.
The primary benefits of refinancing with LendKey.