Physician Disability Insurance Made Simple
Compare rates and features from the 6 best disability insurance companies for doctors in 2022.
Fill out a simple form to see your quotes. Talk to an unbiased agent to answer your questions and unlock exclusive discounts. Find the best true own-occupation disability insurance policy for you. It's that simple.
THE LEVERAGERX EXPERIENCE
Who Offers Disability Insurance for Physicians?
Compare rates, features, and more from the best disability insurance policies of 2022.
Company
A.M. Best Rating
Definition of Disabilityg
Future Increase Option
Residual Benefit
States available in
What is Physician Disability Insurance?
Physician disability insurance protects your source of income in the event that you are no longer able to perform your medical specialty due to injury or illness.

It is a long-term coverage with an own-occupation provision designed specifically for medical professionals.

Physicians, dentists, podiatrists, veterinarians and the like need disability insurance because most injuries and illnesses occur away from the job, which means workers' compensation is not applicable.
Why Physicians Need Disability Insurance
The case for physician disability insurance begins with a sobering reality: Between 25-30% of American workers will suffer a disabling event at some point in their careers that prevents them from earning an income. As a highly-trained, highly-compensated medical professional, ask yourself:
What would you do if you couldn't work?
How would you pay your bills if you lost your income?
What would become of your medical practice if you were unable to treat patients?
How would the loss of income affect your lifestyle and ability to provide for your family?
Depending on how you answer these questions, you may want to purchase disability insurance to protect your income.
How much does Physician Disability Insurance Cost?
Insurers underwrite disability coverage based on the risk of an applicant filing a claim. They also consider how long and how much a person might collect in benefits. When determining the cost of physician disability insurance, carriers will assess the following factors:
Age
The older you get, the greater the risk of incurring a disability. Therefore, disability insurance is more costly for older people. Physicians should buy when they're younger to obtain the lowest rates.
Gender
All other factors being equal, women can pay up to 40 percent higher premiums for disability insurance. Women suffer disabilities that impact their careers and file more claims than men. Claims for women also typically last longer. A way women can negate the premium discrepancy is to find a policy with unisex rates. A unisex rate can reduce a woman's insurance premium by 30 percent to 50 percent.
Health
Insurers will pay extra attention when assessing your health. You will be asked about your medical history and current health conditions. This includes your past and current tobacco use. You will also likely have to submit to a paramedical exam.
The exam is similar to a physical checkup. An independent third party will conduct the exam. It is paid for by the insurance company. A technician will record your height, weight, body mass index, pulse, and blood pressure. The examiner will collect blood and urine The tech will ask several questions about your health. Some questions will be repeats of what you provided on the application. These include:
Family medical history
Pre-existing conditions
Medications you're taking
Whether you drink or use tobacco
The answers you provide will serve to confirm the health information you provided in your application. They also inform underwriters of any medical concerns that could affect your risk.
Medical specialty
An insured's occupation is considered a major disability risk factor. Different jobs are grouped into specific risk classes and these are called occupation classes. These are numbered on a scale of 1 to 5 or 6. These classes take into account:
The hazards of the job
The difficulty in returning to work following a disability
The disability claim experience associated with the profession
Typically, the higher the number, the less risk an insurer considers that profession. The lower the risk, the lower the premium rate. Many disability insurers use the letter M to designate medical professionals. However, "physician" or "medical professional" is not itself an occupational class. Instead, carriers separate specialties into different classes.
In general, the highest-risk specialties perform interventional procedures. Insurers also consider strenuous manual duties as being high-risk. Examples include anesthesiologists, registered nurses, and podiatrists. Surgeons are also grouped in high-risk occupational classes. Emergency room physicians and specialists, such as obstetricians, will be classified as high-risk as well.
The lowest-risk medical specialties are those that do not typically perform surgery or interventional procedures. Examples include nurse practitioners, internists, and family practice physicians, as well as most dental specialties. Insurers assign different risk classes to the same profession. You would be hard-pressed to find a specialty that all major carriers classify the same.
This makes it important to obtain quotes from multiple carriers. For example, one company may classify oncologists in their 4M class, while a competing company may designate them as a 5M. For certain specialties, the discrepancy between insurers may vary by two class numbers.
Financial underwriting
Disability insurance benefits are based on a percentage of your income. Therefore, a key part of the underwriting process and a determining factor of your premium is how much you earn. This is done through financial underwriting. The insurance company's underwriter will assess your
Earned income
Unearned income
Net worth
Your bankruptcy history, if applicable
You will have to provide tax returns and business tax forms, if applicable. For underwriting purposes, income is earned if a disability would stop or reduce it. Investment or business income that doesn't require work on your part will not be factored into your financial underwriting.
Underwriters will assess an employee's salary, wages, regular overtime, bonus, and commissions (less expenses). They may consider the employer's contributions to your retirement plan. Any perks, such as vehicle allowances, will not be factored into your income. If you own a medical practice, the underwriter will consider your share of the business's earnings.
In addition, some policies will consider contributions made to a pension or profit-sharing plan as earned income. This includes a certain percentage of their salary or other designated maximum unless the contributions continue after you become disabled. If your income fluctuates, the insurer will determine a maximum benefit amount using a weighted average over two to three years.
Location
Where you live will greatly impact how much you pay for physician disability insurance. The difference can be as much as 30%. The variation in rates boils down to three factors:
State regulations. Some states are more stringent on insurance products. This makes it more expensive for carriers to get products approved by a state's insurance department. Heavy regulation also increases selling, promotional and processing costs.

Carriers often avoid selling products in states with strict regulations. Fewer carriers mean less competition. This typically increases the cost as well.
Claims history in states. Insurers base their rates in a region on the claims history of that area. The more disability claims an insurer experiences in a region or state, the more it will charge all insureds in that area.
Living costs and income levels. Living costs and income levels. Disability insurance is priced based on the insured's income. Therefore, states and regions where doctors earn more and that have higher costs of living make income replacement more expensive.
Other factors that will affect premium costs are based on your policy preferences. These include:
Benefit length
You can choose how long the policy will pay benefits. The longer you receive payments, the more you pay in premium. Some policies will pay a monthly benefit for a pre-established period, such as 10 years. Others will pay until you reach a certain age, typically 65. A few insurance companies have an option that pays lifetime benefits if the insured remains disabled for life.
Elimination period
Disability insurance policies include a waiting period, commonly known as an elimination period. It's the period of time between when a disability occurs and when benefits are paid. The elimination period for disability insurance is similar to the deductible on property insurance. It's the part you pay out-of-pocket before benefits kick in. The longer the waiting period on disability insurance, the less you will pay in premium.
Hypothetical Physician Disability Insurance Premium Costs
Below are three examples of what a physician might pay for coverage, assuming all three would pay benefits until they turned 65.
$5k Monthly Benefit
A 35-year-old male non-smoker receives a maximum monthly benefit of $5,000. The annual premium is just over $2,500, which mean he pays $208/month. It includes an own-occupation definition of disability. The policy also has a residual benefit rider and a 3 percent annual cost of living adjustment using simple interest.
$10k Monthly Benefit
A 27-year-old male non-smoker receives a maximum monthly benefit of $10,000. The annual premium is $3,350, meaning he pays $279/month. The own-occupation provision is available as a rider. This policy also included a residual disability rider and a 3-percent simple interest cost-of-living adjustment.
$17k Monthly Benefit
A 40-year-old male non-smoker receives a maximum $17,000 monthly benefit. The annual premium is about $5,800, for monthly payments of $483/month. It includes an own-occupation provision and a residual disability benefit. The policy also has a recovery benefit, automatic increases, and unlimited coverage for mental disorders or substance abuse.
Physician Disability Coverage Options
Unfortunately just by being hurt or sick doesn't qualify you for disability benefits. Some insurers consider you disabled if you can't perform your specific role, but others won't pay a dime if you can work anywhere in the field of medicine. Here are three things to look for when purchasing disability insurance:
Any-Occupation
This is the strictest definition in a disability policy. An any-occupation policy comes with the lowest premiums and will provide the least amount of coverage. Any-occupation policies are designed for serious disabilities.
For example, if you become seriously injured and can no longer perform medicine, but you can work as a consultant for a hospital — an any-occupation would not consider you disabled.
Own-occupation
The opposite of an any-occupation policy is called an own-occupation disability policy. This policy protects your ability to work in your given profession. You will be covered if a disability prevents or limits you from working the job you had before your event. Even if you're able to work in another capacity (as a consultant, teacher, etc.), you are still eligible for benefits.
Transitional Own-Occupation
A transitional own-occupation limits your benefits based on the difference between your total disability benefit amount and post-disability income.
For example, let's say your benefit for disability is $10,000/ month. You suffer an injury that prevents you from doing your old job. But, you find a new job that pays $5,000 a month. Under a transitional own-occupation, your benefits will be reduced to $5,000 per month.
Now that you have a pretty good idea of what physician disability insurance is and why you need it, let's figure out if a short term or long term policy is right for you.
Short-term vs Long-term Disability Insurance
The difference between short-term and long-term disability insurance are: 1) The kinds of injuries covered; 2) The duration benefits will be received; 3) When you receive compensation.
Here is an overview of the key differences between short-term and long-term disability insurance:
| | Short-term disability insurance | Long-term disability insurance |
| --- | --- | --- |
| What it typically covers | Temporary, non-threatening injuries and illnesses that you generally recover from | Serious injuries and illnesses that limit or prevent your ability to work for several months or years, or even permanently |
| How long after disability do benefits typically start | 14 days | As little as 30 days or as much as two years, depending on the elimination period selected by the policyholder |
| How long do benefits last | Typically six months, though it may be up to two years | 5 to 10 years; in some cases to age 65 |
| How is insurance provided | Typically six months, though it may be up to two years | Often through a group plan but an individual policy is recommended in most cases |
Short-term disability is for less serious injuries, like a surgeon who breaks his or her arm. Short-term disability is usually sold as a group plan through an employer or organization.
Long-term disability insurance, however, is designed for medical professionals who unexpectedly become disabled. It is more expensive than short-term, but offers far greater protection. The leading causes of long-term disability are more common than you'd think which is why this kind of policy is worth considering.
One more thing to consider before purchasing physician disability insurance is the optional features that can be added on to your policy.
Physician Disability Insurance Riders
Insurance policy riders are optional features that can be added to enhance your coverage. Here are the different riders you may want to consider:
Residual Disability Rider
Residual disability benefits protect you against partial income loss, and is defined in one of two ways:
Ability to perform one or more, but not all, of your duties
Unable to perform your duties for a set percentage of the time
A residual disability rider will supplement your income even if you are still working and not considered totally disabled.
Future Increase Rider
Your income will increase over time so a future increase rider allows you to increase your coverage at designated future dates. And, you can do so without going through underwriting again.
A future increase rider is critical for residents and fellows because your benefits will be capped based on your income at the time of purchase. Once you're out of residency, you will need to increase your coverage.
Cost-of-Living Adjustment (COLA)
A cost-of-living adjustment rider will increase your benefit amount each year you are disabled.
Your expenses, i.e., your cost of living, increases each year with inflation. Let's say inflation averages 3% a year. A level benefit amount will have a third less purchasing power in 15 years. With a COLA rider, your benefits will keep pace with inflation.
Catastrophic Disability Rider
Most insurers offer a catastrophic disability rider. The rider can help pay for the care needed due to a catastrophic injury such as a loss of hearing, inability to eat or a severe cognitive impairment. The risk of a catastrophic disability is low which means adding the benefit is cheap.
Student Loan Rider
A few carriers offer a student loan rider that will cover some or all of your student loan payments during the period of disability. It's an inexpensive option to add.
Non-Cancelable
A non-cancelable disability insurance policy simply means that it can't be canceled by your insurance company unless you fail to pay your premium. A non-cancelable insurance policy is beneficial because it allows you to keep the same policy with the same premium and benefits, indefinitely.
How to get Physician Disability Insurance
Finding an agent
For many physicians, the first step is finding a licensed insurance agent. Unfortunately disability insurance agents can easily dupe doctors into policies they don't need, so finding an an honest and knowledgeable agent is key. An agent can do all the research and legwork. They can offer recommendations. Two types of disability insurance agents to choose from are captive and independent. Captive agents typically represent one company. They are limited to selling that company's policies.
Independent agents are contracted with multiple insurance companies. They serve as independent contractors. They are compensated by a commission percentage of their sales. Most experts suggest working with an independent agent to have multiple policy options. If you find an independent agent, research their credentials before enlisting their services:
Step 1: The recommendation
Disability insurance policies have many moving parts and optional features. Therefore, it's important to research several options. Obtain multiple quotes from different carriers. If you have enlisted an agent, discuss your situation in complete detail. Ask questions about the policy benefits that will help you the most.
Step 2: The application
Once you've settled on a policy, the next step is applying for coverage. This involves filling out a short form. The applications gather personal, professional, and basic medical information.
You or your agent will submit the form to the insurer. You will also provide supporting documentation. This includes proof of employment and income. You will also have to authorize the release of medical records. Some insurers will also check driving records and your credit report. If so, you will have to authorize the release of those documents.
It's important to fill out every question on the form accurately and completely. Unnecessary delays can occur for missing information on the application. The person processing the application will have to contact you or your agent to track down the information.
Step 3: The medical exam
Next, the insurer will schedule a paramedical exam. This is a crucial part of how the insurance company assesses your health. This exam is similar to a physical checkup. It should take about 30 minutes. It will consist of an interview to gather a medical history. The examiner will collect blood and urine. They will record your height, weight, blood pressure, and pulse.
Step 4: The underwriting
The examiner will send the exam results to the insurance company's underwriter. That individual will also review your medical, financial, and employment records. Your personal physician will be asked to fill out a form called an attending physician's statement. The goal of underwriting is to assess your overall risk of filing a claim. This will determine if you can qualify for coverage. If you can, underwriting also determines how much you will pay in premium.
Step 5: The offer and policy issuance
Based on your risk assessment, you will receive an offer with a premium amount. If you accept the offer, the insurance company will issue your policy. If it's unsatisfactory, you can start the process over with another carrier Once the policy is delivered, you have a minimum number of days to ensure it is right for you. This is known as a free-look period. By law, insurance companies must provide a free-look period once your policy is issued. (See a complete definition below in the section, Disability insurance terms). From the time you submit an application, it may take four to six weeks before your policy is issued. In some cases, it could take longer.
Where to Get Physician Disability Insurance
Below are the top physician disability insurance providers in America. It is recommended to talk to an expert who will help you compare each disability policy and assess which one is best for you. Regardless, it will most likely be one of the following six.
AMA Disability Insurance
The American Medical Association offers physicians and dentists disability insurance, but everything from how they define total disability to the option of COLA riders and Future Increase riders are abysmal compared to the "big six." Learn More: AMA Disability Insurance Review
MassMutual Disability Insurance
MassMutual has a great COLA rider which guarantees an increase to the benefit every year. By the 6th year, the MassMutual COLA rider increases the payout by 16%! That said, their own-occupation is weak. If you can work at all, then MassMutual pay not pay you full benefits. Learn More: MassMutual Physician Disability Insurance Review
Guardian
Guardian has the best definition of total disability. To be considered totally disabled and receive full benefits, you must not be able to work the medical specialty you went to school for. However, even if you can work somewhere else, Guardian will pay you full benefits since the new job is not your specialty. Learn More: AMA Disability Insurance Review
Ameritas Disability Insurance
The great thing about Ameritas disability insurance products for physicians is they consider your medical specialty to be your own-occupation, thus it is included by default. So even if you can work in another occupation after your disability, Ameritas will still pay you full benefits. Learn More: Ameritas Disability Insurance Review
The Standard
The Standard's disability insurance product for physicians and dentists is called Platinum Advantage. It offers a maximum benefit period is to age 67, and they have a generous definition of total disability. Overall, this is a middle-of-the-road option. Learn More: The Standard Disability Insurance Review
Ohio National
Ohio National has a stricter definition of own-occupation. The rider for their policy says the physician or dentist who got injured or ill must be under the care of a physician in order to receive total disability benefits. Learn More: Ohio National Disability Insurance Review
Filing a claim for physician disability insurance benefits
You buy disability insurance hoping to never use it. But there may come a time you'll need the benefits you've paid for. If you sustain a disabling illness or injury, contact the insurance company or your agent as soon as possible. The insurance company will respond by sending forms for you to complete. Here are key questions that arise during the claims process:
What is your diagnosis?
It can be difficult to pursue a claim if you can't name the problem keeping you from work. Work with your doctor to provide a specific diagnosis of your injury or illness.
What is the date you became disabled?
Your policy has an elimination period. (See definition in the section, Disability insurance terms). Therefore, the insurance company will need an exact date you became disabled. If you suffered injuries in a fall or accident that instantly kept you out of work, that would be your trigger date.
Unfortunately, not all disabling conditions are black-and-white. Some happen gradually. Consult your doctor to determine a trigger date for your condition. Try to determine the moment your condition prevented or limited you from performing your work duties. Look for a time period you may have started performing fewer procedures or seeing fewer patients. Determine when your income started being affected by your condition.
What is the deadline for filing a claim?
Knowing the trigger date is also important because it starts the clock on when you need to file a claim. Insurers often stipulate a timeframe of 20 to 30 days from the time you incur the disability. This information should be included in your policy. If you can't find it, contact the insurance company right away. Any missed deadlines can adversely impact your ability to collect benefits.
What does your policy provide?
You should review your policy at least annually to ensure adequate coverage. That way, if you need to file a claim, you won't be surprised by what is and isn't covered. Make sure you understand:
The policy's definition of disability
Whether the policy covers residual disability
Exclusions and limitations contained in your policy
How do you prove a disability?
To collect benefits, you will have to prove to the insurance company that you have suffered a disabling accident or illness; and the disabling event will adversely impact your ability to practice medicine. This will be accomplished through medical records and a written statement from your treating physician. Records will include your medical history, physician notes, MRIs, x-rays, and lab reports. The written statement should detail the nature of your injury or illness, as well as describe the treatment plan. In addition, you should also verify that:
You cannot work at all
If you can work, it will be limited in scope
You will be limited by how much time you can work
Some experts advise enlisting a disability insurance attorney before making contact with the insurance company. Insurance companies may contest a disability claim. If so, having legal counsel can help move the process along.
Physician Disability Insurance FAQs
How Long do I want to Receive Benefits?
The longer you want to receive payments, the more you will pay in premium. Choosing the optimal length is tricky. On one hand, most disabilities are temporary and you will return to work. That said, if you become permanently disabled at age 40 and you have a standard 10-year benefit period, you will stop receiving payments at age 50. The best way to determine your need is to look at your budget. Balance that with how long you plan to work in your specialty.
What Elimination Period Should I get?
The elimination period is the amount of time you have to wait to receive benefits after you file the claim. The longer the elimination period in your policy, the less you will pay in premium. For most disability insurance policies, 30-day elimination periods are more expensive than 60-day periods.
Can I get Physician Disability Insurance if I have Pre-existing Medical Conditions?
In most cases, you can qualify for disability insurance even if you have pre-existing medical conditions. That said, the policy may have exclusions and limitations based on your condition and you may have to pay a higher premium. Even if one carrier won't cover you, others will. It's a competitive market. Some insurers cater to individuals that other insurers have turned down.
Should I get Physician Disability Insurance in Residency?
Even though it may be more difficult to afford, there are several reasons to consider buying disability insurance as a resident:
It will protect your future income potential
You probably have student loans
It will never be more affordable
You can always buy more coverage later
Do Disability Benefits Affect my Taxes?
The effect disability insurance payments have on your taxes depends on the type of policy, how premiums are paid and who pays them.
Premiums for individual disability insurance are not tax-deductible. The policy benefits will be tax-free income if you pay the premium. This is true whether you're buying a group plan or your own individual policy. If your employer pays the premiums without including the cost in your gross income, the policy's benefits will be taxable income.
Should I Get Level or Graded Premium?
A level premium means you pay the same amount for the life of the policy. A graded premium starts with a lower premium payment that gradually increases over time.
A level premium is advantageous if you can afford the amount due at policy issue. It will be easier to budget for something that never rises in cost. However, if you're considering a level vs graded disability insurance policy, graded might be better if you're a student, resident, or beginning your practice. This will enable you to have more affordable coverage while your income is lower.
What is the Difference between Critical Care Insurance and Disability Insurance?
Critical care vs disability insurance confuses a lot of people. Critical care benefits are limited to acute illnesses, such as cancer, a heart attack, or stroke. Disability insurance covers injuries and illnesses that prevent you from working.
In addition, critical care insurance covers the expenses of an illness, such as treatment and doctor visits. Disability insurance replaces the income you lose due to a illness or injury.
Will my Life Insurance Cover a Disability?
Many physician life insurance policies offer disability riders to make them more attractive, but these riders do not provide the coverage of an individual disability insurance policy. This is especially true for physicians with high incomes to replace.
Read the latest articles from LeverageRx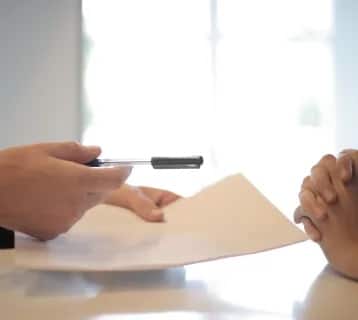 Non-cancelable disability insurance locks in your best rates when you first get your insurance, making it a policy you should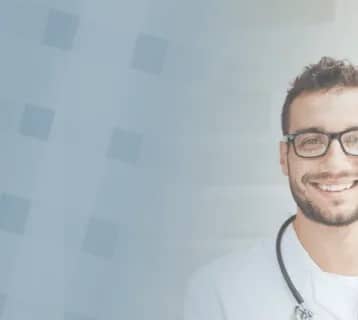 Inflation has driven up the cost of everything from gas to food to everyday goods. So any money you have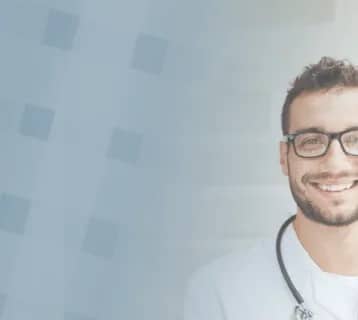 As the cost of goods and services rise each year, the purchasing power of a set amount of money decreases.