Ohio National Disability Insurance for Doctors (Updated 2023)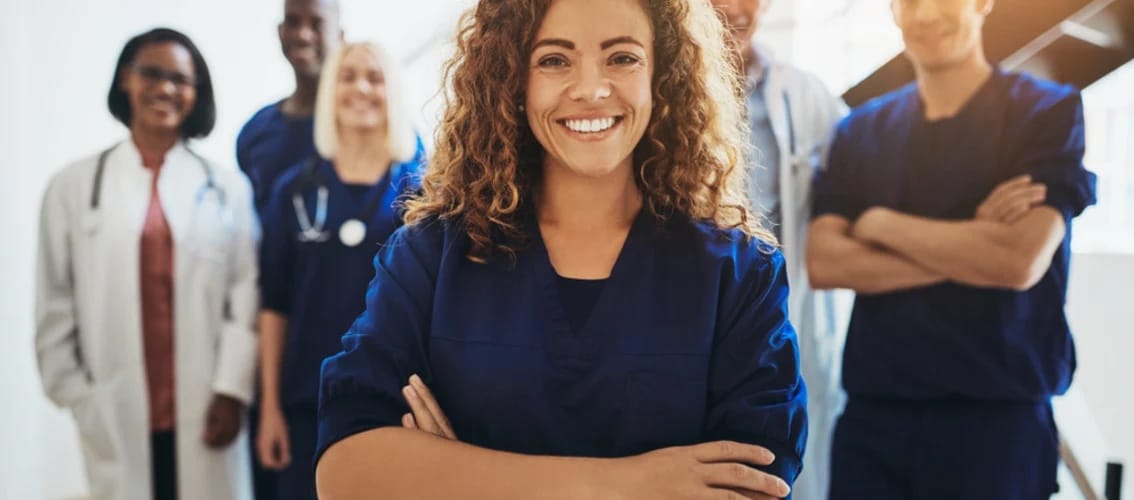 What Is Ohio National?
The Ohio National Life Insurance Company is a mutual insurance company headquartered in Cincinnati, Ohio. Besides life insurance, the Ohio National group offers annuities, disability insurance, group retirement plans, and investment products. Its products and services are available nationwide. AM Best rates the financial soundness of insurance companies and they rated Ohio National to be in "excellent" standing. These are all the Ohio National brands:
The Ohio National Life Insurance Company
Ohio National Life Assurance Corporation
Ohio National Equities, Inc.
The O.N. Equity Sales Company
Ohio National Investments, Inc.
National Security Life and Annuity Company
Ohio National Seguros de Vida, S.A.
Ohio National is one of the top insurance providers in the U.S., and its disability insurance product, although somewhat new, is a great option for physicians and dentists seeking ways to protect their income. Let's dive in.

Ohio National Physician Disability Insurance Highlights
The name of Ohio National's disability product is ContinuON Income Solutions II. In this section we are going to review the biggest questions you should ask when purchasing disability insurance.
Own-Occupation
How a company defines total disability is everything. Essentially, own-occupation is whether an insurance company agrees if you are totally disabled and entitled to benefits, or not. For example, if you are a surgeon who got into an accident and can no longer be a surgeon, but could work as a medical director, are you entitled to disability benefits? At Ohio National, their policy comes with an own-occupation rider which means even if you work as a medical director, you will still be entitled to benefits. The rider is available to all occupation classes.
Non-Cancellable or Guaranteed Renewable
For Ohio National, the policy says that you can renew each year until the expiration date. That means the company cannot cancel or change the terms of your policy (including increasing premiums) as long as you continue to make payments on the policy and it has not yet expired.
Benefit Period
A benefit period is up until what age you want to receive disability benefits should you get into an accident. The length of a benefit period affects the price of the premium because the longer the benefit period, the greater is the insurer's risk. The benefit period at Ohio National is in effect until you reach the age of 70. However, you can choose benefit periods to age 67 or age 65 if you prefer. The policy also offers benefits periods of two years, five years, and 10 years.
Elimination Period
An elimination period in disability insurance is the length of time between the beginning of an injury or illness and the time the insurance company makes benefit payments to the policy owner. At Ohio National, you can purchase coverage with 60-day, 90-day, 180-day, and 365-day elimination periods. Obviously the shorter the elimination period, the more expensive the policy.
Mental Disorders
Ohio National has a two-year limitation on coverage for mental disorders or substance abuse for all occupation classes. However, if your disorder keeps you confined to a hospital where you are receiving ongoing treatment, disability benefits will be paid up to the guaranteed period. You can also pay for an optional rider that removes the 24-month limitation from the policy.
Don't see what you're looking for? Click here to talk to a specialist for FREE who can answer your questions.
Ohio National Physician Disability Insurance Riders
When you buy physician disability insurance, you have the option to add riders which are optional provisions that provide you with extra benefits custom to your situation. Most riders come with an added cost, but it depends on the insurer.
Cost-of-living Adjustment (COLA) Rider
A COLA rider in a physician disability insurance contract is a way for the policy owner (you) to guarantee that the benefits paid out are reasonable. In other words, if you purchase a policy now but inflation soars 20%, then will your benefits reflect the change in the value of the dollar? To make sure they do, you can purchase a COLA rider.
Ohio National's ContinuON Income Solutions II offers a 3% or a 6% COLA rider. The 3% rider increases benefits 3% per year on a simple interest basis. After disability ends, benefit payment amounts revert back to the original policy amount, unless you exercise the option to buy benefit increase. The 6% rider increases benefit payments each year based on the consumer price index, from a minimum annual increase of 2% and a maximum of 6%. The increases will be applied on a compound basis. For the 6% rider, once your disability ends, the amount you were receiving, including the COLA increases, will become your new monthly benefit in in case you become disabled again. This will not require an increase in premium payments.
Residual Disability Rider
A residual disability benefit rider provides benefits if you are suffering an illness or injury that results in your inability to work only partially. This rider should be included so you still receive benefits even though you can do some functions of your job. Ohio National has two riders: Basic or Enhanced:
Basic Residual Disability Rider
Your income declines at least 15%; AND
You are unable to perform all of the material and substantial duties of your occupation, or unable to work in your occupation for 80% or more of the time that was previously usual
This rider will pay either 50% of your base pay or your loss of earnings / prior monthly earnings x base monthly benefit
Enhanced Residual Disability Rider
You are unable to perform all of the material and substantial duties of your occupation; OR
You are unable to work in your occupation for 80% or more of the time as was usual
After 6 months, you must have a loss of monthly earnings of at least 15% to continue receiving benefits
The benefit is the amount you would receive for total disability, multiplied by the ratio of your loss of earnings during disability to your pre-disability earnings. If this ratio is more than 75%, you will be considered totally disabled and paid 100% of your policy's benefit amount.
Guarantee of Physical Insurability Rider
This rider enables you to purchase additional coverage on your policy anniversary up to age 60, provided you meet financial eligibility requirements and you are not yet disabled. The maximum increase amount is equal to one-half of the base monthly benefit. You can also apply for a special increase amount that will provide more than the maximum limit if you are no longer eligible for group disability coverage or you have at least a 50 percent increase in earnings. Lastly, you can exercise a one-time increase in benefits on the first policy anniversary following a disability. The amount of the increase is the lesser of $1,000 or the amount you qualify for based on your average annual income for the 12 months prior to disability.
Catastrophic Disability Rider
This rider provides additional benefits in the event that you experience a catastrophic disability. According to Ohio National, this means you are unable to perform at least two of the six activities for daily living; or you require "substantial supervision due to severe cognitive impairment."
Insurance language can be confusing. Click here and schedule a call with LeverageRx's disability insurance specialist. He will answer your questions and explain the differences in policies for FREE.
Ohio National Physician Disability Insurance Alternatives
Ohio National is just one of several insurance companies that offer physician mortgage insurance. Here are some alternatives that LeverageRx suggests you check out.
AMA Disability Insurance
The American Medical Association offers physicians and dentists disability insurance, but everything from how they define total disability to the option of COLA riders and Future Increase riders are abysmal compared to the "big six."
Learn More: AMA Disability Insurance Review
MassMutual Disability Insurance
MassMutual has a great COLA rider which guarantees an increase to the benefit every year. By the 6th year, the MassMutual COLA rider increases the payout by 16%! That said, their own-occupation is weak. If you can work at all, then MassMutual pay not pay you full benefits.
Learn More: MassMutual Physician Disability Insurance Review
Ameritas Disability Insurance
The great thing about Ameritas disability insurance products for physicians is they consider your medical specialty to be your own-occupation, thus it is included by default. So even if you can work in another occupation after your disability, Ameritas will still pay you full benefits.
Learn More: Ameritas Disability Insurance Review
Not sure which riders you need? Click here to talk to a specialist TODAY about your options.
Is Ohio National Disability Insurance Right for you?
It's tough to read through insurance policies and know which one is best for you. One of our insurance specialists can hop on a call to talk you through each of them if you fill out this form. In the meantime, here is what is included in Ohio National's disability insurance policy base (meaning no extra charge):
Presumptive total disability benefit. The policy will waive your elimination period if you sustain a total loss of at least one of the following: sight, hearing, use of hands or use of feet. The loss is not required to be permanent and the elimination period would be waived even if you are able to work.
Hospice benefit. If hospice services are initiated, the elimination period will be waived.
Survivor benefit. If you die while receiving disability benefits, the policy will pay full benefits for the remaining month plus two additional months following death.
Recurrent disability benefit. If disability stops and reoccurs within 365 days from the same or related cause it will be treated as one disability.