Banner Life Insurance: 2023 Company Review [For Doctors]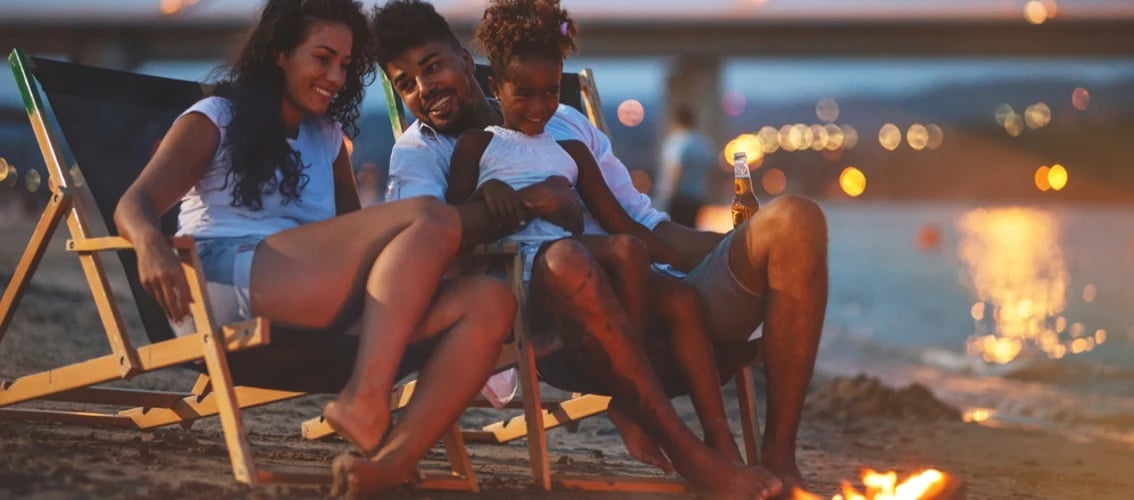 When purchasing life insurance, you must consider the terms that are offered along with the reliability of the carrier. You must take into account the years of service a company has, its financial strength, and its reputation.
Roughly 76% of medical students graduate with student loan debt.
In 2018, the average medical school loan debt for new grads was $200,000. Those who attended private universities took on an average of $300,000.
Paying off student loan debt can take years. For new doctors, this makes it easy – even justifiable – to postpone other financial obligations during this repayment period. Physician life insurance is one of them.
While focusing on repaying your debt to gain financial security should be a top priority, getting life insurance early on in your career is arguably just as important. Doctors earn high salaries, and for many, the only thing standing between them and tremendous financial flexibility is student loan debt. However, if anything were to happen to you, your family would be left financially vulnerable as your debts are passed on to them.
In this company review, we take a closer look at Legal & General America Life Insurance, which offers physician life insurance policies through Banner Life Insurance Company.

About Legal and General America
A group of six London-based lawyers formed Legal & General America in 1836 following a discussion about life insurance while at a coffee shop. The company began as an association named Legal & General Life Assurance Society.
In 1981, the organization registered Legal & General America to oversee its operations in the United States. Over the years, the company has grown enough to establish a strong international presence.
Today, Legal & General America now offers investments and general insurance plans, pensions, and life insurance plans to their 3,000 institutional clients and 10 million customers.
In a 2017 report by A.M. Best, Legal & General Group was ranked as the seventh-largest insurance company in the world based on net assets. At the time, the company held assets over $1 trillion.

Legal and General Life Insurance basics
For members of the medical field, especially recent medical school graduates, the terms of any life insurance policy they take up must suit their unique financial needs. Legal & General America prides itself in making this possible.
Term life insurance
At the onset of your career, there are many things you have to factor in. From the aforementioned student loan debt to the many costs of homeownership and beginning a family, it can become quite overwhelming.
These are all important, costly, and can take years to truly take control of. If your income is taken off the table, how would this impact your family's lifestyle? With term life insurance coverage from Banner, you can rest easy knowing that your family is would be financially set for a specific period of time.
With Banner, term life insurance can provide coverage for 15, 20, 25, or 30 years. Ideally, term life insurance should cover the whole period of such repayment periods. With this type of policy, even young adults can be confident that their families will not worry about recurring expenses and any outstanding debts they may pass onto them.
The face amount of Banner Life's term life insurance products ranges anywhere from $100,000 to $10 million. This cover is suitable for physicians because you get more bang for your buck with flexible payment options and low premiums.
Universal life insurance
A universal life insurance policy is suitable for doctors who want whole life coverage with cash value. Some of the main features of the Banner's universal life product include:
Lifetime Guarantee
Short pay guarantee
Guaranteed cash value
This product is suitable for physicians who have already established a strong financial safety net and to set up a nest egg that gains cash value.
Final expense life insurance
Final expense coverage from Banner Life Insurance Company is an excellent way to ensure your family is not burdened by medical bills, funeral costs, and other debts upon your passing. The policy can cover costs of up to $15,000.
Main features include:
Guaranteed acceptance, even for people between the ages of 50 to 80 years old with pre-existing medical conditions
You are not required to complete a medical exam
Premiums remain the same even if your health status changes
Approved claims are paid within a day
With final expense coverage, you will be able to build cash value, which you can borrow against in the future.

Benefits of insuring your life with Legal and General America
When purchasing life insurance, you must consider the terms that are offered along with the reliability of the carrier. You must take into account the years of service a company has, its financial strength, and its reputation.
Legal & General Group has been in business for over 180 years and has always boasted a high rating for financial strength. The company has been consistently rated as a top-five insurance provider in the United States. This, among many other reasons we've touched on in this review, makes Banner Life a suitable option for recent medical school graduates and seasoned physicians.