What Medical Conditions Qualify for Long-Term Disability?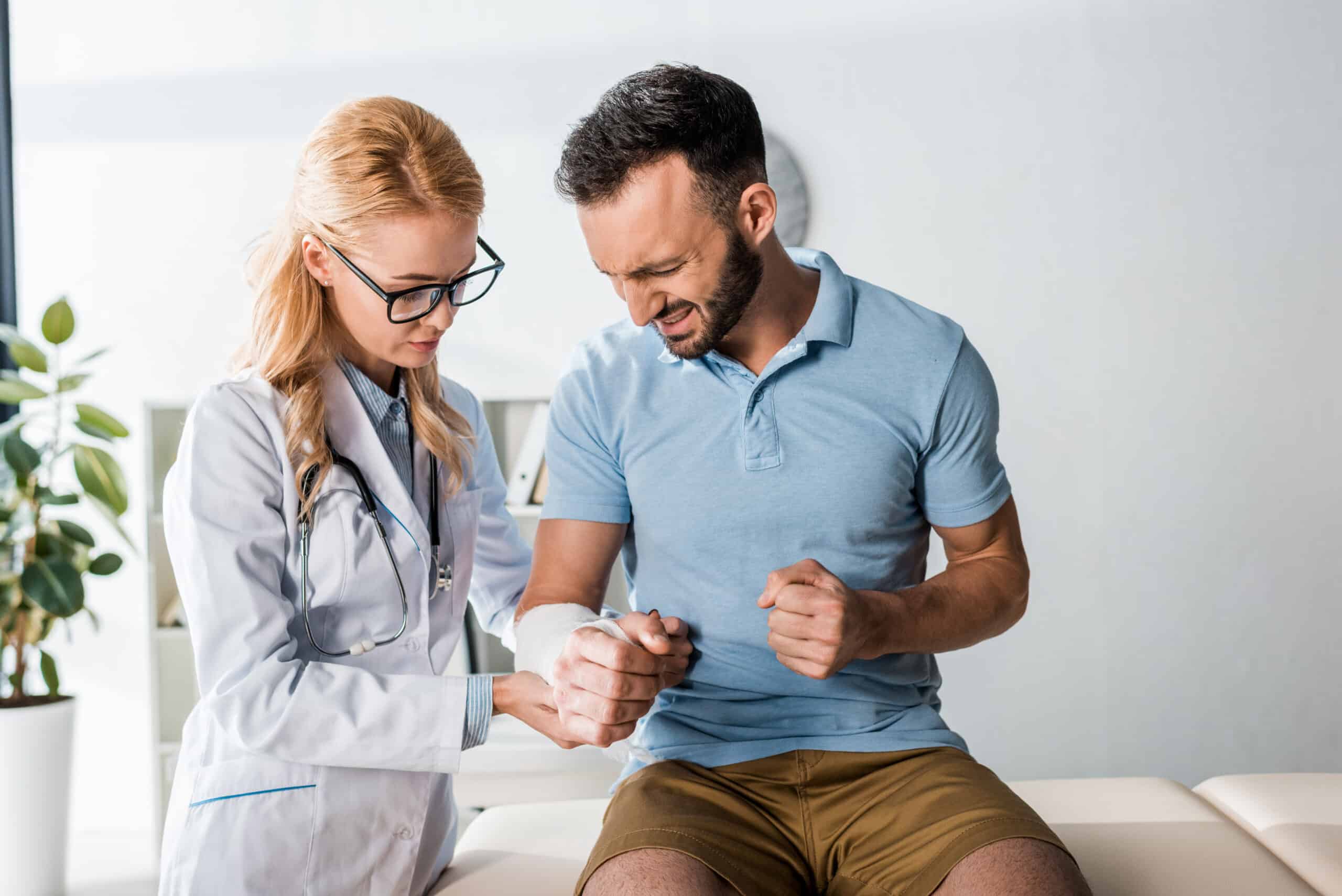 If you get injured or develop a type of sickness, long-term disability insurance can often compensate you. However, what medical conditions qualify for long-term disability? And what is long-term disability insurance, exactly?
By the time you finish reading, you'll understand the definition of this type of insurance. We'll also walk through the benefits, requirements, and list of disabilities that qualify for long-term coverage. We'll also discuss how long benefits last, why some claims are denied, and why you might need to get yourself a long-term disability lawyer. 
Let's dive in and learn more about this very important type of protection.

What is Long-Term Disability Insurance?
Long-term disability insurance, if not simple in all of its details, has a simple definition: It's a type of insurance that protects your income if you are unable to work due to an accident, illness, or injury. In other words, you can recoup a portion of your income while you're gone from your job. 
It's an important type of insurance because you might not have enough savings to cover your ongoing leave from work once you've gone through your paid time off or paid sick days. Health insurance or workers' compensation cannot cover your rent or other bills!

Long-Term Disability Benefits
Short-term disability covers you for a shorter amount of time but typically offers a larger percentage of your income — up to 70%. Long-term disability, on the other hand, typically pays between 40% to 70% of your income and you can receive payouts for a longer period of time. 
You'll start receiving benefits as long as you meet the elimination period, which your plan will impose. It depends on your plan, but most elimination periods are 90 or 180 days. This means you must be injured, ill, or disabled for a certain amount of time before your benefits kick in. 
Related: 4 Steps for Comparing Long-Term Disability Policies

Long-Term Disability Requirements
In very basic terms, if you pay for a long-term disability insurance plan, have a medical condition that qualifies you for long-term disability, and file a claim with your insurance company, you may qualify for long-term disability. However, it's important to read your insurance company's fine print to learn about all the requirements involved.

List of Disabilities that Qualify for Long-Term Coverage 
What medical conditions qualify for long-term disability? Medical conditions that typically qualify for benefits for long-term disability may include the following degenerative diseases, chronic illnesses, neurological disorders, and physical disabilities:
Anxiety

Asthma

Ataxia

Back pain/disorders

Bipolar disorder

Brain injury

Cancer

Carpal tunnel syndrome

Cerebral atrophy

Chronic fatigue syndrome

Chronic pain

Chronic obstructive pulmonary disease (COPD)

COVID-19 

Crohn's disease

Depression

Diabetes

Epilepsy

Epstein-Barr virus

Eye disorders

Fibromyalgia

Headaches/migraines

Hearing impairment

Heart disease

Hepatitis

Herniated disc(s)

HIV/AIDS

Irritable bowel syndrome (IBS)

Insomnia

Kidney disease

Knee disorders

Leukemia

Lung disease/cancer

Lupus

Lyme disease

Macular degeneration

Meniere's disease

Multiple sclerosis (MS)

Narcolepsy

Neck/cervical disorders

Non-epileptic seizures

Obesity

Osteoarthritis

Parkinson's disease

Peripheral neuropathy

Post-traumatic stress disorder (PTSD)

Psychosis

Rheumatoid arthritis

RSD/complex regional pain syndrome

Shoulder disorders

Sjogren's syndrome

Skin disorders

Sleep disorders

Speech disorders

Spinal stenosis

Stroke

Syncope

Tourette syndrome

Trigeminal neuralgia

Vestibular dysfunction
How Long Do Most Long-Term Disability Benefits Last? 
You will get to choose your policy's benefit period. You may want to consider your future needs, financial situation, the possibility that you could encounter a disability, and other considerations. You'll typically be able to choose coverage for five or 10 years or until the year you plan to retire. 
If you were to become disabled, you can stay on long-term disability as long as possible under the terms of your policy.
Why are Some Long-Term Disability Claims Denied?
Long-term disability claims are often denied for several reasons, including application errors, missing or insufficient medical evidence, or not meeting the insurance policies criteria for disability. Let's take a look at each: 
Application errors:

When applying for long-term disability, you'll need to have a physician's statement of disability alongside your application and generally, they will complete disability paperwork on your behalf. If a doctor cannot support your disability claim, you'll need to find a doctor who will. You must also include all of your preexisting conditions on your disability application whether you think they're related to your long-term disability application or not. For example, if you're stopping work because of carpal tunnel syndrome but neglect to include your thyroid disorder on your list of preexisting conditions, it may affect your ability to get approved. 

Missing or insufficient medical evidence:

You must be able to prove that your injury or illness will affect your ability to work. If you can't prove it, your long-term disability claim may be denied.

Not meeting the insurance policy's criteria for disability:

Your doctor cannot just "say" that you qualify for disability insurance. The decision will also be subject to laboratory test results and other clinical findings.
Other reasons you may be denied disability include not being actively at work when you encounter the disability, not submitting proof in a timely manner, or whether you are continuously disabled throughout the elimination period. There are other reasons you may be denied as well, which you may need to examine carefully prior to choosing a company. Read the fine print before you choose an insurance company.  

When to Hire A Long-Term Disability Lawyer
It's a good idea to consider hiring a long-term disability lawyer in order to keep your long-term disability benefits on track.  
A long-term disability lawyer can take a look at your policy to help you understand the complex legalese involved with your policy. If you're facing an uphill battle with an insurance company, an attorney can help hold the insurance company accountable for your policy terms. They can also gather evidence for a claim which can ultimately help you avoid mistakes through the appeal process. Take a look at some other reasons why you may need to hire a long-term disability lawyer for your particular situation. 
Most disability attorneys typically charge between 25% and 40% the past-due benefits that the insurance company owes you. You don't owe the lawyer a fee unless you win your case.
Learn more about disability insurance through LeverageRx.