Understanding the Importance of Short-Term Disability Insurance for Physicians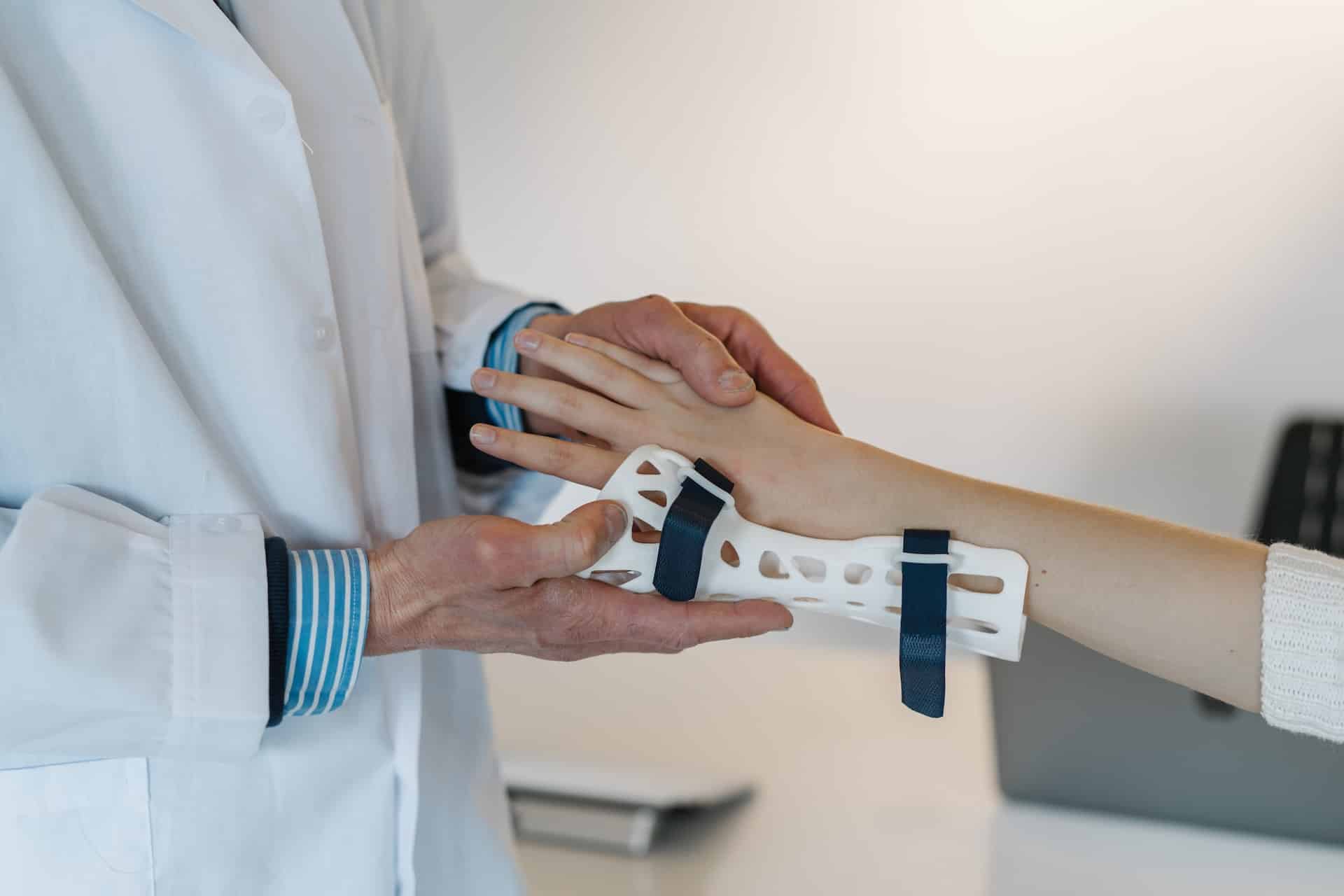 All physicians need disability insurance coverage. It's the best way to protect your income if you suffer a medical condition that renders you unable to work.
But with different types of insurance available and so many policies to choose from, it can be challenging to decide which is right for you.
Disability insurance is offered as long-term and short-term. Before you purchase any policy, it's essential to understand the differences between the two.
This guide will cover the importance of short-term disability insurance for physicians, as well as how much it costs, how it works, and how long it lasts.

---
What is Short-Term Disability Insurance?
Short-term physician disability insurance is income protection that pays you a percentage of your salary if you cannot work due to an illness or injury. It provides income replacement for short-term medical conditions that prohibit you from working for a short period of time.
It does not pay benefits for long-term illnesses or injuries that last for an extended timeframe.
Short-term disability income insurance benefits usually provide between 40% and 70% of your current salary. Sometimes, there is a maximum monthly benefit amount. Depending on who pays for the policy premiums, benefits may be taxable.
Most physicians that have short-term disability coverage have it through their employer. If your job pays the premiums for you, the benefits you receive will be taxable. So, even if your policy offers 70% coverage, your "take-home" benefits may be significantly less.
There are no limitations as to how you can spend your benefits. You can use them to pay for any and all living expenses, including the cost of medical care that your health insurance won't cover.
Short-Term Disability vs. Workers' Comp vs. FMLA 
People often confuse short-term disability coverage with workers' compensation and the Family Medical Leave Act. It is neither.
Workers' comp only covers injuries that occur on the job. Short-term disability provides benefits for injuries that occur outside of the workplace.
The Family Medical Leave Act doesn't provide you with any income replacement whatsoever. It's not even sick leave, where you get paid time off. FMLA simply grants you time away if you have health issues without fear of losing your job, but that time is unpaid.
Physicians that want a short-term disability plan can obtain one through their employer (if it's offered). If your employer does not have one, you can buy it through a professional association or a private insurance carrier.

---
How Does Short-Term Disability Insurance Work?
Opting for a short-term disability plan through your employer or an association is often as simple as filling out a few forms and answering some health questions.
Why?
Because these are group plans as opposed to individual plans.
Group plans have their pros and cons. On the plus side, they are guaranteed issue policies and don't require a complete medical evaluation and full underwriting. The drawback is that they are not customizable the way individual plans are.
If you obtain a policy on your own, there is a standard application process that may require a medical screening. Once you have a policy in place, there are some steps you'll need to follow in order to start collecting weekly benefit payments.
Should you suffer an injury or receive a diagnosis preventing you from working, the first step is to file a disability claim and submit medical records supporting it.
Once the insurance company determines eligibility and approves your claim, you will start to receive short-term disability benefits as soon as the elimination period ends.
The elimination period is the waiting period between the date of your injury or diagnosis and the date that you can start collecting benefits. Short-term policy waiting periods typically range from one week to one month.
As long as your injury or illness prevents you from returning to work, you can collect your weekly benefit amount for the duration of the benefit period. If your medical condition prohibits you from working full-time, yet allows you to work part-time, you may be able to collect benefits to make up the difference of your lost wages.

---
How Long Does Short-Term Disability Insurance Last?
Most short-term disability plans pay you for three to six months. In some cases, the benefit period may be as long as one year or even two, but this is not typical.
Because there is no way to determine how long an injury or illness will last, we recommend all physicians obtain individual long-term disability insurance, even if they already have a short-term policy through their employer.
Some physicians prefer to carry an individual long-term policy of their own, along with an employer-sponsored short-term policy. Carrying more than one at a time is called stacking policies.
If you stack policies, you can choose your individual long-term elimination period based on your short-term benefit period.
For example, if your short-term policy has a benefit period of one year, opt for a one-year elimination period on your individual long-term plan. That way, you can wait out the elimination period for your long-term plan with the help of your short-term payments.
But keep in mind that you lose disability coverage from a short-term employee group plan if you leave your employer or change jobs. You can't take it with you.

---
What Illnesses or Disabilities Does Short-Term Disability Insurance Cover?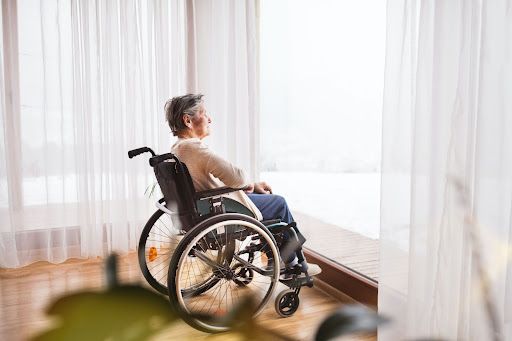 The types of illnesses and injuries covered depend on the kind of work you do.
Most short-term policies pay disability benefits for any type of illness or injury stopping you from doing the day-to-day duties of your current job.
For example, a surgeon can collect benefits if they break their hand. A broken leg could be a qualifying condition if your job requires you to stand. Depending on your daily duties, you may also be able to collect benefits if you have a surgical procedure that requires a few weeks or months of recovery, physical therapy, or rehabilitation to get back to 100%.
It's important to know that short-term policies have exclusions as well. You will not be able to collect benefits for medical conditions arising from:
The side effects of cosmetic procedures
Criminal activities
Acts of war
Self-inflicted injuries
High-risk activities
Your insurance company may also exclude some pre-existing conditions.
While your short-term plan might not require you to undergo a full medical evaluation, you may be asked to disclose any existing conditions you have when you fill out your enrollment forms. Depending on the insurer, those conditions might be excluded.

---
How Much Does Short-Term Disability Insurance Cost?
Individual short-term policies are available through various insurance carriers, but most physicians don't use them. Most medical professionals purchase individual long-term disability insurance instead.
Most physicians with short-term disability insurance have it through their employer as part of their employee benefits package — and it's usually free.
Employers often provide this short-term coverage as a group plan available to all eligible employees. There are only five states that require employers to provide short-term disability insurance, but many offer it anyway as yet another perk to attract top talent and retain valuable employees.
For many physicians, their employer covers 100% of the cost. In some cases, employers offer contributory plans, where both the employer and the employee contribute to the cost. Some employers also provide voluntary plans or core buy-up plans.
With a voluntary plan, you alone pay for coverage. With a core buy-up plan, your employer pays for a standard plan but also allows you to purchase more coverage that you pay for yourself.
Physicians interested in stacking short-term and long-term policies should know that there are a variety of costs that contribute to monthly insurance premiums.
These include the following:
Coverage Amount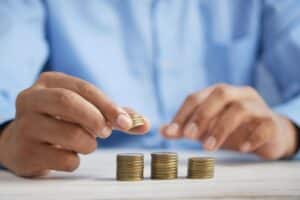 Short-term policies typically offer coverage up to 70% of your salary. The more coverage you want, the higher your premiums will be. Don't forget that if your employer pays your premiums, the benefits you receive will be taxable.
Benefit Period 
Insurance companies offer different benefit periods, sometimes as short as six months and sometimes as long as two years. The longer the benefit period, the more you'll pay in premiums.
Elimination Period 
Choosing a longer elimination period will reduce premium costs a bit. If you have an emergency fund or a secondary source of income, such as from your spouse, selecting a longer elimination period can be cost-effective.
Location 
The state in which you live will also affect your insurance rates. States that receive higher percentages of claims each year tend to charge higher rates.
Medical Specialty 
Your specialty and occupational duties will also affect your premiums. Occupations requiring more physical activity or performing invasive procedures are considered higher risk than those not requiring such responsibilities.
Physicians considered high-risk, such as surgeons and OBGYNs, can expect to pay higher rates.
Riders 
Riders are additional add-on benefits that enhance your policy. Different insurance companies offer different short-term policy riders, and each one you add will increase premiums.

---
Is Short-Term Disability Worth It?
Short-term disability insurance is not a replacement for long-term coverage. All physicians should protect themselves with a long-term disability insurance policy, whether they have a short-term plan or not.
One of the most significant issues with short-term plans is that your illness or injury could extend far beyond the benefit period.
When that happens, you could be caught off-guard with zero income at all for an extended period of time. Because long-term plans can pay benefits all the way up until you reach retirement age, it's much safer to cover yourself with a long-term plan.
If you've already protected yourself with a long-term insurance plan and have an emergency fund as a safety net, you do not need a short-term policy.
However, if your employer offers one for free as part of your benefits package, take it. It will be extra protection that can put money in your pocket while you're riding out the elimination period of your long-term policy.
Where to Get Coverage 
When you're ready to purchase a long-term policy, select one that offers the own-occupation definition of disability. This definition allows you to collect benefits if you suffer an injury or illness that prevents you from doing all or part of your current job.
This is especially important for physicians, as policies with other definitions, such as any-occupation, will only pay benefits if you are unable to work in any job at all.
That said, five traditional insurance carriers offer the own-occupation definition:
All offer customizable, individual long-term plans with various elimination periods, benefit periods, and valuable riders that you can choose to add on.
Conclusion
There is value in short-term disability insurance, but since physicians have a lot of income to earn — and a lot of income to lose — long-term disability insurance is always the better option.
Ready to protect yourself with a customizable disability insurance plan? To compare insurance companies and policy terms,
contact LeverageRx
now.