New York Physician Mortgage Loans in 2022
New York is known for many things, but affordable housing is not on that list. Therefore, if you are a resident or practicing doctor who is looking to buy a home in New York, you should consider a physician mortgage loan.
Several lenders specialize in lending to medical professionals in the great state of New York. In this piece, we are going to review why physicians move to New York, what to keep in mind when getting a physician mortgage, homeownership laws and taxes in the Empire State, and of course an overview of the New York housing market today.
Let's go!
Why Physicians Move to New York
Why do doctors move to the Empire State? In some ways, it's an easy answer. You don't have to look far to find the world's best hospitals, excellent residency programs, not to mention a wide range of both cosmopolitan cities and small towns to choose from.
Two New York City hospitals rank among the nation's top 10 and three make the top 20, according to the U.S. News Best Hospitals Honor Roll. Here's a quick rundown of the latest news from the U.S. News and World Report:
7th in the nation: New York-Presbyterian, which also collaborates with two world-renowned academic institutions, Weill Cornell Medicine and Columbia University, ranked in the top five in the nation in cardiology, diabetes treatment, psychiatry, neurology and rheumatology.
8th in the nation: NYU Langone Health, located in Manhattan and with additional facilities in the New York City area, includes six inpatient locations: Tisch Hospital, Kimmel Pavilion, NYU Langone Orthopedic Hospital, Hassenfeld Children's Hospital at NYU Langone, KiDS Emergency Department, NYU Langone Hospital—Brooklyn and NYU Langone Hospital—Long Island. NYU Langone was in the national top five in cardiology, diabetes, gastroenterology, geriatrics, neurology and orthopedics.
17th in the nation: Mount Sinai, which encompasses the Icahn School of Medicine at Mount Sinai and eight hospital campuses in the New York metropolitan area, is also rated No. 1 for geriatrics.
The following programs are the most viewed and most popular residency programs, according to the American Medical Association, all for internal medicine:
Jacobi Medical Center/Albert Einstein College of Medicine Program
Maimonides Medical Center Program
SUNY Downstate Health Sciences University Program
One Brooklyn Health System/Brookdale University Hospital and Medical Center Program
BronxCare Health System Program
Montefiore Medical Center/Albert Einstein College of Medicine (Wakefield Campus) Program
Albany Medical Center Program
Woodhull Medical and Mental Health Center Program
Icahn School of Medicine at Mount Sinai (Bronx) Program
Icahn School of Medicine at Mount Sinai (Morningside/West) Program
New York Medical College (Metropolitan) Program
Jacobi Medical Center Program
Lincoln Medical and Mental Health Center Program
St Barnabas Hospital Program
Bassett Medical Center Program
However, it is important to recognize the state's high cost of medical malpractice insurance and that living in certain parts of New York have a high cost of living. The liability amount required by New York hospitals is usually $1,300,000 per claim/$3,900,000 aggregate limits of liability.
New York has not enacted any kind of tort reform policy that would cap economic damage payouts which means that New York medical malpractice insurance premiums are very high. The statute of limitations for medical malpractice claims is 30 months.
Despite the downsides of malpractice insurance, the perks of living in the beautiful Finger Lakes (great schools, beautiful region) and Manhattan (vibrant social scene, excellent hospitals) are hard to ignore.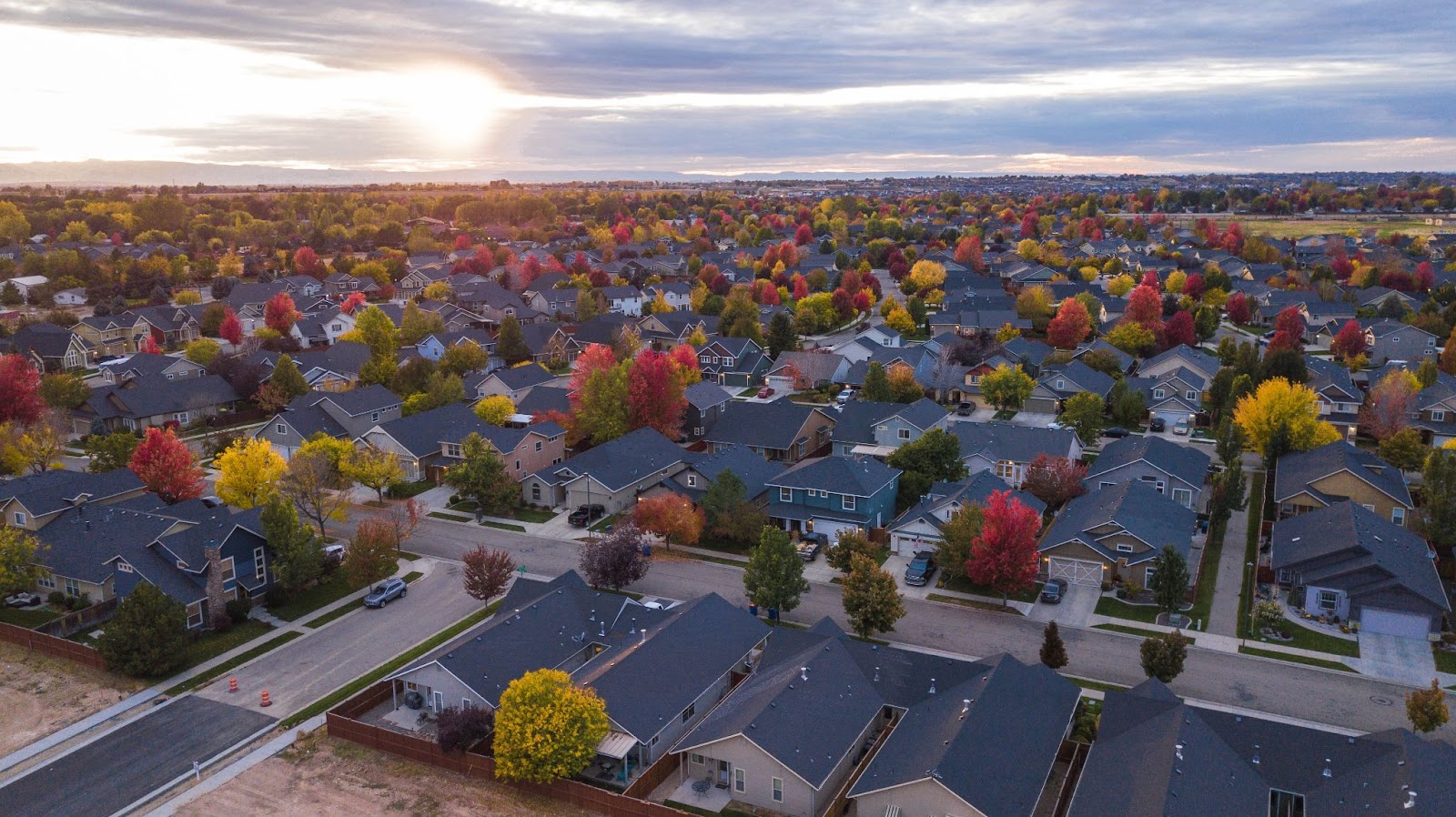 Ready to See Your Options in New York? Get Started by Checking your Rates!
Benefits of Physician Mortgage Loans in New York
As a doctor planning to move to New York, why tap into a physician mortgage loan over a traditional mortgage?
Let's find out, but first, let's go over the origins of physician mortgage loans. They were created by lending institutions, namely because of the specific challenges physicians face when they borrow, due to large student loans. In addition to large student loans, lenders also noted low salaries during residency/fellowship and difficulty building savings during residency and a high debt-to-income (DTI) ratio — the amount of money brought in relative to the amount of debt incurred.
Physician mortgage loans offer perks that get around these difficulties, including:
No down payment financing options: A down payment is the initial percentage of the whole loan amount you put down for a home. You don't have to put down a down payment in order to obtain a physician mortgage loan.
High loan limits: You can typically borrow more with a physician loan compared to a conventional loan, which can offer more flexibility when you're looking for the right home.
No private mortgage insurance (PMI): PMI is a type of insurance that backs a lender if you stop making your mortgage payments. Conventional loan borrowers can avoid having to pay PMI if they put down a down payment of at least 20%. However, physician mortgage loans do not require you to pay PMI at all — even if you put down less than 20%. (And remember, physician mortgage loans don't require a down payment at all!)
The Best Mortgage Loans for Physicians in New York
In this section we want to list our lenders in NY and highlight their program requirements and loan terms.
TD Bank
TD Bank's physician mortgage is a popular choice among LeverageRx readers. The bank provides 100% financing up to $750k for both residents in training and attendings. The loan is for primary residence only. Learn More: TD Bank Physician Loan Review
KeyBank
KeyBank is a well-known player in the physician mortgage space. They will offer doctor home loans on primary residences and vacation homes, as well as cash-out refinances (which is rare). Loans are available for up to $3.5 million, including 100% financing on mortgages up to $1MM. Learn More: KeyBank Physician Mortgage Review
PNC
PNC recently purchased BBVA and now offers a doctor home loan program. In 27 states, you can qualify for 95% financing up to $1MM but must be a MD, DO, DDS or DMD. Learn More: PNC Physician Mortgage Review
Citizens Bank
Citizens Bank has a great physician mortgage program for MD, DO, DDS and DMDs. They offer construction financing and 95% financing for loans up to $650k. Learn More: Citizens Bank Physician Mortgage Review
What to Keep in Mind When Getting a Physician Mortgage Loan in New York
Prior to buying a home, it's important to note all of the costs you'll need to pay in advance. Physician mortgage loans in New York will also require you to pay closing costs, real estate agent costs and other fees will also come into play. We'll shine a light on these and also touch on some factors unique to New York when closing on a home.
Closing costs: Unlike the ability to get out of paying a down payment, you still have to pay closing costs when you get a physician mortgage loan. But what exactly are closing costs? Closing costs pay for the fees that you collect as the mortgage lender processes your loan. For example, you may pay for fees such as those for the application, appraisal and attorney. Closing costs can also cover discount points, homeowners association (HOA) fees, loan origination fees, title searches, title insurance, deed recording fees and credit report fees.
Home inspection: The home inspection comes outside of the closing fees because home inspections are optional. You don't have to get one (though it's highly recommended!) Home inspections, which are completed by a certified home inspector, can help you find issues with the home. (It's far better to do that and get out of the purchase or end up living in a home with a cracked foundation or a roof that needs a lot of repair.)
Earnest money: You may need to put down earnest money, or a "good faith deposit," or money you put down on a house before closing. This earnest money shows sellers that you're serious about buying the house.
Real estate agent costs: The good news with real estate agent costs is that the seller will usually pay the buyer's fees for the real estate agent, which can vary depending on where you live. However, in some cases, the buyer may pay real estate agent costs.
Property taxes: You'll pay property taxes at the state, county and local levels, which go toward school districts, road maintenance and police and fire services. Depending on the month in which you buy your home, you may pay a prorated amount for property taxes and the seller pays the other half.
Homeowners insurance: Homeowners insurance provides coverage for your home and personal belongings in the event of damage or certain perils — insurance-speak for weather-related events like lightning strikes, windstorms and hail. In order to get a mortgage, you'll have to have homeowners insurance.
Homeowners association (HOA) fees: If you're buying a home overseen by a homeowners association (HOA), you'll probably have to pay a monthly HOA fee, which goes toward community services like pools, tennis courts and other features in the community. You may have to pay for the transfer fee to transfer new governing documents to you, though the seller usually pays for those.
Are these the only factors you should consider prior to getting a physician loan mortgage? Not necessarily. Your lender may help you go over other costs you may pay in addition to (or in lieu of) the ones above, especially for specific fees related to where you plan to live in New York.
Homeownership Laws and Taxes in New York
Unlike in some states, it's customary to have a real estate agent and a real estate lawyer market and negotiate offers on your behalf. In other words, you'll want both a real estate agent and real estate lawyer on your side.
In New York, it's important to know that sellers must let you know about housing defects. For example, if a seller knows about termites, mold infestations or significant damage to the home's major properties (the roof, foundation, etc.), the seller may be liable to you for damages.
In New York State, you pay real property tax — a tax based on the value of real property. Counties, cities and towns each raise money through the real property tax. In New York State, there is no personal property tax (tax on personal items, such as cars and jewelry) on real property.
The NY Housing Market Landscape
New York City and its boroughs have taken center stage over the last year. In fact, more apartments sold in Manhattan in the third quarter of 2021 than at any other time in the last 32 years, according to the New York Times. Brooklyn and Queens also saw record highs. Manhattan sold a record 4,523 apartments in the latter half of 2021, the most in more than three decades at a median sales price of $1,115,000, according to the Times. The state as a whole saw sales and costs increase in 2021, according to Norada, and are poised to increase in 2022 as well. Here are a few fast facts:
Median sales price increased 19.4% to $370,000.
There were 30,654 active listings at the end of 2021.
New listings decreased by 0.2% to finish the year at 192,214.
Syracuse.com, through Niche, named the 2021 best places to live in New York state:
Great Neck Plaza (New York City suburb)
Jericho (New York City suburb)
Great Neck Gardens (New York City suburb)
Brighton (suburb of Rochester)
Cayuga Heights (in Finger Lakes region)
Syosset (New York City suburb)
Manhasset Hills (New York City suburb)
Williamsville (suburb of Buffalo)
East Williston (New York City suburb)
Kensington (New York City suburb)