Best Home Loans for Nurses: What are the Options?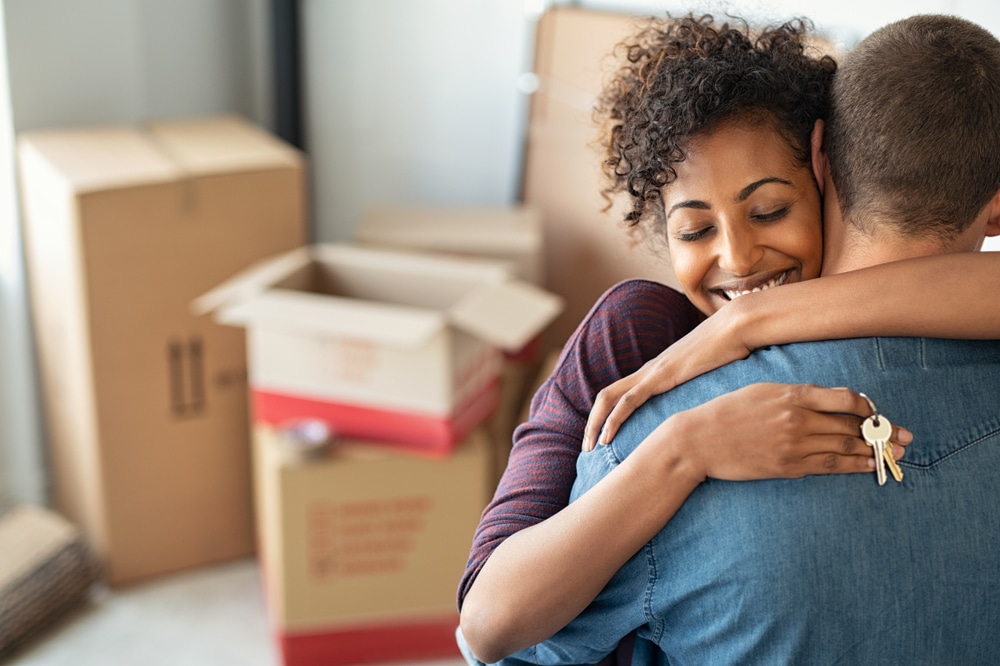 How to choose the best mortgage if you have a nursing degree
We independently research, review and share our findings on the best financial products and services for medical professionals - if you purchase something through our links, we may earn a commission.
After years of training to become a nurse and working to repay medical school loans, you may be considering purchasing a home. Sometimes the home-buying process can be tricky since most lenders prefer borrowers with steady, predictable paychecks and little debt.
In the nursing profession, with overtime options, incentive pay, and the ability to participate in travel nursing opportunities, finding a mortgage when you're ready to buy a home may seem difficult to do.
Luckily, some nursing professionals have options that other borrowers don't.
We analyzed and researched lenders that provide mortgages for nurses to help you find the best options when purchasing a home. We looked at factors including down payments, the types of rates provided, and the states that these lenders operate.
Here are our top choices for the best mortgage loans for nurses, plus other ways that nursing professionals can secure a mortgage.

---
Home Buying Challenges for Nurses and How to Overcome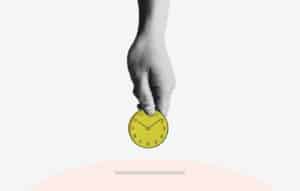 In addition to the usual obstacles most homebuyers face in getting mortgage financing, nurses do have a few specific challenges. Here's a look at the three biggest hurdles that nurses sometimes face when applying for a mortgage.
Nurse Income
Most lenders prefer giving loans to people with proof of consistent work and pay. However, this isn't always the norm for nurses. Between shift differentials, overtime, and extra shifts, lenders may need to perform special calculations to determine your stable income.
If your employer can confirm consistent overtime pay, then that may be added to your qualification. Depending on how long you've been making that income, you may be allowed to use all of it to qualify for a loan.
For it to count towards your annual income, most lenders require two years of consistent overtime income. Sometimes, writing a letter with your application explaining your income to your lender may help.
Work Travel
Employment gaps are common for traveling nurses, but they can also make your income and employment history appear unstable. But just like overtime and other special income situations, the lender will typically average your income over 12 to 24 months.
Unlike full-time staff nurses that work in a specific practice or hospital, traveling nurses get relocated on a regular basis. In some cases, an employment offer letter of "future income" for a travel position may be accepted to verify income.
Student Loan Debt
Debt in the medical world is common, even well into your career. If you've recently graduated with a nursing degree, qualifying for a mortgage can be tricky — but it isn't impossible. Because loans for medical professionals are fairly lenient, a high debt-to-income ratio doesn't have the same effect as it does for a typical borrower.
Your best option may be to buy a home based on your base income only, regardless of extra pay. That can balance out owning a home as well as paying off your student loan debt. And because nursing is considered a stable field, an employment offer letter may be sufficient to verify both your employment and your income.

---
Home Loans for Nurses: Traditional Options
If you are looking for a sure way to mortgage your first home or next home, there are a variety of different loan options available to nurses and other healthcare professionals. Many of these are the same options offered to all individuals, regardless of their industry or occupation.
Conventional Loans
Conventional loans are what most homeowners have. These loans are available with a down payment of as little as 3%, and you can generally borrow up to $726,200 in most counties in the U.S. Conventional loan limitations and requirements are based on Fannie Mae and Freddie Mac guidelines, the two-government sponsored enterprises that fund the loans.
These loans usually require a credit score of 620 or higher. If your credit score is less than that, it's best to boost your credit score before applying for a loan.
A major advantage of conventional loans is that they can be used to purchase any type of property, including second homes, vacation homes, and investment properties. If the purchase price of the home you want to buy requires you to borrow more than $726,200, you may be eligible to apply for a jumbo loan. Jumbo loans offer large loan amounts in excess of $1 million.
Keep in mind that if you make a down payment of less than 20%, you'll have to pay private mortgage insurance (PMI).
FHA Loans
Backed by the Federal Housing Administration, FHA loans require a down payment of 3.5% and a credit score ranging between 580 and 620. But if you can make a 10% down payment, some lenders will approve FHA mortgages with a credit score as low as 500.
Though these loans are sometimes the best options for people with fair or poor credit, they do have mortgage insurance premiums, both upfront and monthly. That can make them more expensive than other loan types.
VA Loans
VA loans are only available to those who have already served or are currently serving in the US military. VA loans are backed by the Department of Veterans Affairs, and they do not require a down payment. Private mortgage insurance is not required either (though there is a funding fee to be paid upfront and added to the loan).
Veteran home loans also tend to have lower closing costs than other loan types. Credit score requirements vary based on the lender.
USDA Loans
USDA loans are backed by the U.S. Department of Agriculture, and whether or not you can get one depends on where the property you want to buy is located. USDA loans are limited to suburban and rural areas, and there are household income limits you'll have to meet in order to qualify. Those income limits vary by state and location.
On average, to meet eligibility requirements, a household of 1-4 people must have an annual income of less than $91,900.
Down payments are not required, but you will need a credit score of 640 or higher to qualify.

---
Home Loan Assistance Programs for Nurses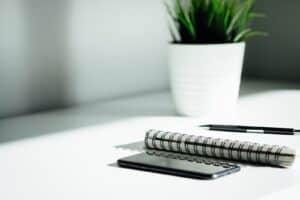 Nurses have access to all the same mortgage products and programs that other homebuyers do. But there are also two loan assistance programs designed specifically for nurses embarking on the home-buying process.
Nurse Next Door
Nurse Next Door's National Home Buying Program is not a mortgage lender for nurses, but they will assist in matching you with the right aid program, mortgage, and property based on your situation.
Nurse Next Door's First Time Home Buyers Program is designed for nurses and other medical professionals who have not owned a home within the past three years. You can receive a grant of $1,000 to as much as $8,000 (where available) and down payment assistance of up to $10,681.
Not only does the program provide better interest rates, but there's no application fee, and you'll receive an appraisal credit of up to $545 at closing. Nurse Next Door can be used for the purchase of any home, including foreclosed properties nationwide.
Homes for Heroes
Homes for Heroes is a nationwide homeowner assistance program determined to make home-buying easier for all sorts of everyday heroes, including nurses, firefighters, law enforcement personnel, teachers, and members of the military.
On average, buying or selling a home with this program can save you at least $3,000. It's a great way to save on fees paid to real estate agents, loan officers, title companies, and home inspectors.
IMPORTANT: Before applying with Nurse Next Door or Homes for Heroes, check to see what other down payment assistance programs are available for nurses in your area. See this comprehensive list to learn about the current down payment assistance programs available in every state.

---
Alternative Home Loans for Nurses: The Physician Loan
Physician mortgages are special mortgage programs created for medical professionals, which primarily means doctors and dentists, but sometimes include nursing professionals. Considered "portfolio loans," they're customized for specific borrowers with unique financial situations and are an attractive option for professionals in the healthcare industry.
Here's why:
Most medical students have high levels of student debt by the time they graduate, and many carry that debt well into their careers. A physician mortgage accommodates this type of borrower by forgoing traditional DTI (debt-to-income) requirements for taking out a mortgage.
Here are some of the other benefits of a physician mortgage:
No Private Mortgage Insurance (PMI)
Conventional mortgages require the borrower to purchase private mortgage insurance (PMI) if they put down less than 20%. However, medical professionals who qualify for a physician mortgage will not be charged PMI.
Zero to Low Down Payments
Since doctors and nurses have spent so much time in school and in training, many haven't built up the savings necessary to make a down payment. For that reason, it is common for physician mortgages to offer 100% financing or a very small down payment.
No Work History Needed
Since medical training takes so long, physician mortgage lenders do not require the same work history from medical professionals as they do with borrowers seeking a traditional mortgage.
The Downsides of a Physician Mortgage
While physician mortgages have their benefits, they have their downsides as well.
Before filling out a loan application for a doctor loan, keep these things in mind:
Doctor loans typically offer adjustable rates, as opposed to conventional mortgages, which offer fixed rates.
Doctor loans tend to have higher interest rates than conventional loans.
---
Where Can Nurses Get a Physician Loan?
Most physician loans are only available to doctors, but there are some lenders that extend doctor loans to nursing professionals as well, especially CRNAs and NPs.
When it comes to physician mortgage loans, CRNAs and NPs can secure loans from a variety of different lenders. Lenders that offer nurse practitioner mortgage loans and certified registered nurse anesthetists loans include:
Flagstar
Consumers Credit Union
Frandsen Bank & Trust
Northpointe
LoanDepot
Registered nurses have fewer options, but there are two lenders that extend physician mortgages to RNs:
Want to see if you qualify for a physician mortgage?
Click here
to connect with a loan officer in your state!
---
Choosing the Best Home Loans for Nurses
Nursing professionals dreaming of home ownership should know that there are many ways to make that dream a reality. But before you submit a mortgage application, you should determine which loan opportunity is the best option for you.
For military personnel, a VA loan may be your best option.
If you have good credit and enough savings to make a sizable down payment, a conventional loan may be the way to go. For nurses interested in purchasing a second home or an investment property, a conventional loan may be your only option.
First-time homebuyers and nurses with lower credit scores may benefit from an FHA loan. FHA loans also work well in conjunction with down payment assistance programs.
A USDA loan might be the best choice if you're looking to purchase in a rural area and have a lower income. USDA loans offer low-interest rates with no money down.
When the down payment is your biggest obstacle, Nurse Next Door and Homes for Heroes are ways to acquire down payment assistance.
Depending on your nursing specialty and the state in which you live, you might be able to secure a physician mortgage loan. You'll probably have to pay variable interest rates, but you may be able to get a larger loan amount with a zero or low down payment and no PMI.
---
Conclusion
With so many home loan programs to choose from, nurses have many ways to make their dream of home ownership come true. If you're interested in securing a physician mortgage to make your next home purchase, contact LeverageRx to compare lenders and learn more about the options available in your state.