The Benefits of Physician Mortgages vs. Conventional Mortgages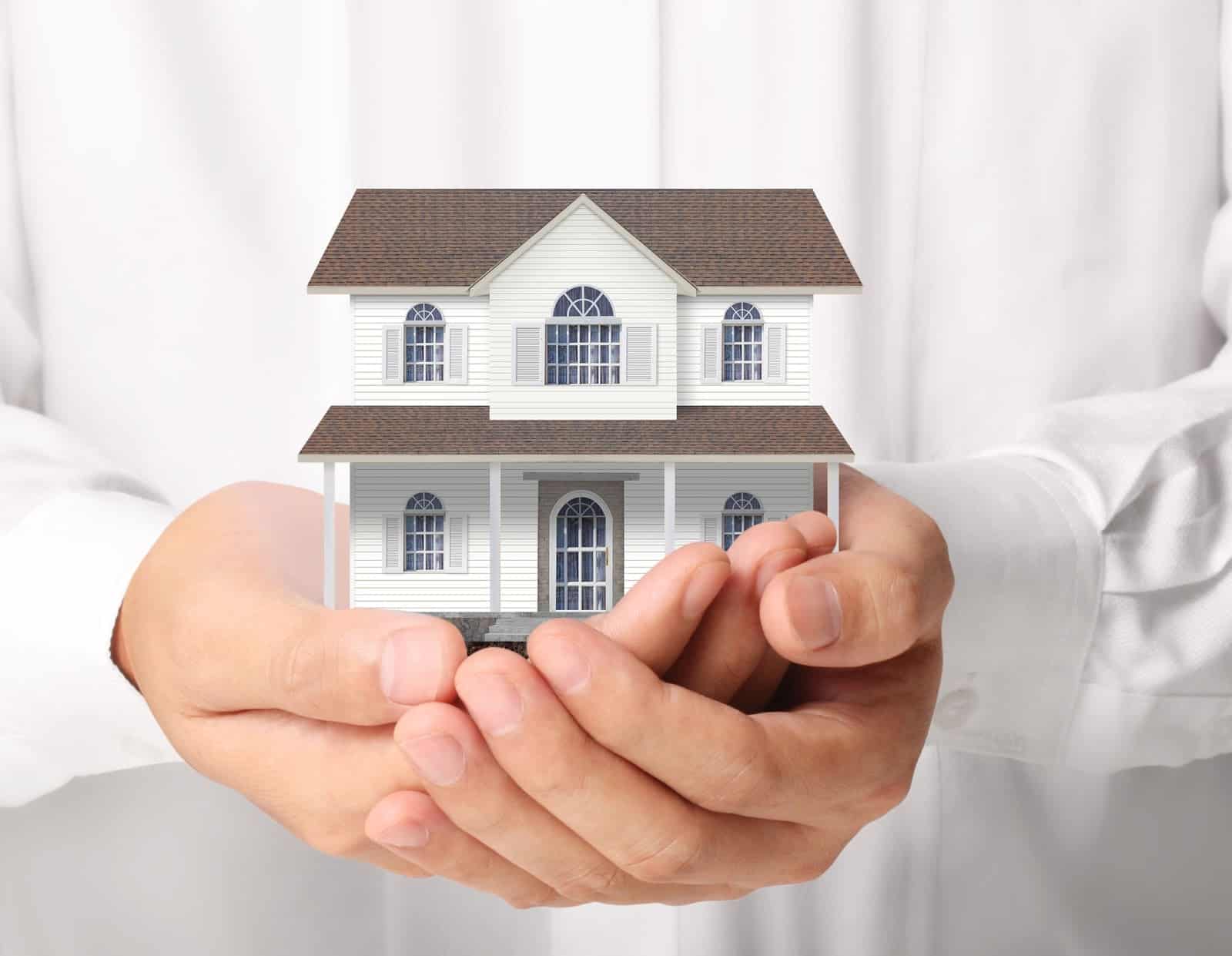 When it's time to buy a home, most people seek financing from a mortgage lender. Some buyers have the ability to pay cash but most prospective homeowners rely on a bank to make their dreams of homeownership a reality.
Of course, most people apply for a conventional loan to finance their new home because it is their only option.
But physicians have another option called a physician mortgage — also known as a doctor loan.
Not sure which type of mortgage is right for you?
Keep reading to discover the difference in benefits between physician and conventional loans.
---
Who Can Get a Physician Loan?
Physician home loans are loans that make it possible for those in the healthcare industry to achieve their goal of homeownership.
They are only available to medical professionals. Although all physician mortgage lenders offer loan options for MDs and DOs, some extend financing to other designations, including:
Dentists (DDS and DMD)
Veterinarians (DVM)
Podiatrists (DPM)
Chiropractors (DCH)
Pharmacists (PharmD and RpH)
Optometrists (OD)
Nurses (NP, CRNA, and RN)
Physician assistants (PA)
Residents
Fellows
Most lenders limit this type of financing option to newer doctors — regardless of their designation — who have been practicing for ten years or fewer. If you have been practicing as a physician for more than a decade, you will more than likely need to go the conventional route.
---
Who Can Get a Conventional Mortgage?
The conventional mortgage (aka traditional mortgage) is the most popular type of mortgage in the U.S.
Anyone can apply and qualify for a conventional loan, as long as they meet the lender's minimum requirements.
Related: 5 Best Physician Mortgage Loan Companies of 2023
---
Physician Loans vs. Conventional Loans: The Similarities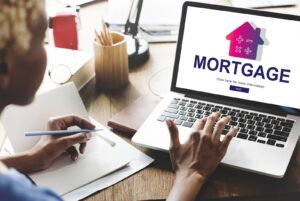 Lenders require buyers to meet a set of criteria in order to qualify. It doesn't matter what type of mortgage they're seeking.
Here are a few things that every mortgage lender looks at when determining if a borrower qualifies for financing:
Reliable source of income
Qualifying debt-to-income ratio
Good credit
Lenders expect you to have a reliable source of income. Additionally, they expect your income to be proportionate to the loan amount for which you're applying.
The lender will consider your outstanding debts to determine if you have a qualifying debt-to-income ratio. Outstanding debts include credit card debt and loan balances.
After assessing your income and existing debt, the lender will determine if you make enough money to afford the mortgage while still meeting your other debt obligations.
Lenders will also look at your credit score to determine if you're eligible to begin the underwriting process and close on the loan.
If you have a high debt-to-income ratio or your credit score is below 700, you may want to put your goal of homeownership on hold until you can raise it. Work to elevate your credit score into the "good," "very good," or "excellent" range.
Why?
Because credit scores also impact your interest rate. Higher scores usually mean lower interest rates, and lower scores tend to lead to higher interest rates.
Learn About: The Role of Credit Scores in Physician Mortgage Approval and Rates
No matter which type of loan you choose, you will still need to submit an application. That means providing documentation to prove your income, assets, and debt. You will then need to wait for the lender to complete the underwriting process.
Once the underwriting process is complete, you will close on the loan and pay the associated closing costs before moving into your new home.
It is best to compare quotes from two or three different lenders before deciding which one to use. That's how you ensure you're getting the best mortgage rates — and best terms — for your financial situation.
---
The Key Benefits of the Physician Mortgage
Many physicians debate which type of mortgage to apply for. Each type comes with its own set of pros and cons.
Here's a look at the biggest benefits of the physician mortgage.
Zero or Low Down Payments
Doctor mortgages allow you to finance as much as 100% of the home purchase price. While some lenders only offer maximum financing of 90% or 95%, this still allows you to pay far less up front than conventional financing.
Conventional mortgages require a downpayment of 20%. Depending on the price of the home you want to buy and how much student loan debt you need to pay off, it could take years to save that much money. This is one of the biggest reasons why the physician mortgage is such a great option for young medical professionals.
Doctor loans offer a unique opportunity for new doctors to purchase their dream home early in their career — rather than waiting.
No PMI
Technically, you don't have to put down 20% for a conventional loan. But if you don't, you will have to pay private mortgage insurance (PMI) until your loan-to-value ratio hits 80%.
PMI protects the bank if the borrower stops making their required monthly payments. All conventional borrowers with less than 20% available must pay it. PMI typically ranges from about 0.58% to 1.86% of the original loan amount.
With a physician mortgage, even if you put down as little as 0%, you don't have to pay PMI. This can save tens of thousands of dollars in the first few years of your loan. It often takes at least a few years to hit an LTV of 80%.
Flexible DTI Requirements
Conventional lenders want to make sure you can afford the monthly mortgage payments on your new home. That is why they usually require you to have a 45% or better debt-to-income (DTI) ratio.
To calculate your DTI, total your monthly debts and divide them by your gross monthly income. If you spend more than 45% of your income on other debts, you may not be eligible for a conventional mortgage.
For physicians with large amounts of medical school student loan debt, DTI often exceeds the 45% threshold. This is one of the main reasons why younger doctors opt for the physician mortgage.
The doctor mortgage loan takes a different approach to student loan debt. It only accounts for the monthly amount you owe as established through an Income Driven Repayment Plan.
Conventional loans look at overall debt and debt totals. By contrast, the doctor loan looks at monthly student loan payments rather than the total amount owed. This reduces your DTI to help you fall into the qualifying range.
Jumbo Loans Are Available
Conventional loans, also called conforming loans, are subject to Freddie Mac and Fannie Mae standards. Those financial institutions set a maximum limit on how much you can borrow or finance for a real estate purchase.
In most parts of the country, the current loan limit is $726,200, though in some high-cost areas it's as high as $1,089,300. This FHFA map from the Federal Housing Finance Agency shows the maximum loan amount for each region of the country.
Doctor loans do not have these same caps. Physician mortgage lenders are able to offer jumbo loans in excess of $2 million.
If you need a mortgage with higher loan limits, the doctor loan is the best choice. Keep in mind that you will need to begin making monthly payments right away.
Don't choose a $2 million jumbo loan if it will take you ten years to be able to comfortably afford the monthly payments. Opt for a mortgage that you can afford to pay now.
No Work History Required
Conventional lenders like low-risk borrowers.
One way to prove that you're low risk is to show that you have a stable work history. Lenders will ask you to submit pay stubs and/or tax statements to prove your income and work history.
Doctor mortgages do not require you to have a work history. You can get approved as a medical resident or fellow who is still training or has not yet started to practice.
You will, however, need to present the lender with a signed employment contract that indicates you will be working soon. Most lenders require that the start date of your contract be within 90 days of your closing date.
Check Out: 7 Steps to Finding the Right Physician Mortgage
---
The Key Benefits of the Conventional Loan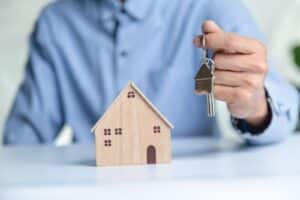 While it can be difficult for young doctors with significant debt to qualify, conventional loans still have benefits. Here are two key reasons why some doctors opt to apply for a conventional loan instead.
Fixed Rates
Some physician mortgage lenders only offer adjustable rate mortgages (ARMs).
Conventional loans differ in that they always allow you to choose a fixed rate mortgage instead.
With ARMs, monthly mortgage payments increase over time. The principal and interest portion of your payment will go up as your interest rate goes up. The amount you pay at the start of your loan may be far less than the amount you're expected to pay in five or ten years.
With a fixed rate loan, the principal and interest portion of your payment will be the same every month, unless at some point you choose to refinance.
Fixed rates are always the preferred option, but you can't always get them with a physician mortgage.
You Can Finance Any Type of Property
Most physician mortgage loan programs require your property to be your primary residence. They also limit the type of property you can buy. Many do not offer financing for condos, HOA properties, co-ops, or multi-family homes.
You can apply for conventional financing for any type of property, including:
Single family homes
Multi-family homes
Condos
Co-ops
HOA properties
Second homes
Vacation homes
Investment properties
New construction
The physician loan is for primary residences only. If your plan is to live in the home for a few years and then rent it out, you will be in violation of the terms of your loan. That means you will need conventional financing in order to finance an investment property or a second home.
---
How to Decide Which Type of Mortgage is Right for You
Think you're ready to apply for a physician mortgage?
Work with a LeverageRx physician mortgage specialist to avoid spending hours researching lenders.
A mortgage specialist can help you:
Identify lenders with whom you can work
Compare lenders fast
Navigate the loan process
Connect with loan officers and lenders
Moving to a new state to start a new job?
A LeverageRx mortgage specialist can connect you with lenders in every state. This includes lenders you may not even be aware of.
With a LeverageRx specialist on your side, you never have to worry about offers, phone calls, or emails from lenders that don't meet your needs.
We only match borrowers and lenders that meet all of each other's parameters, including designations.
Read The Advantages of Working With a Physician Mortgage Specialist to learn more!
---
The home buying process can be time-consuming and complicated.
You can make it easier on yourself by deciding which type of mortgage to apply for ahead of time.
Different types of loans come with different benefits and a different set of requirements. However, the physician mortgage remains one of the best options for younger doctors that have been practicing for less than ten years.
If you are ready to make your dream of homeownership a reality, contact a physician mortgage specialist at LeverageRx now.