CRNA vs Anesthesiologist: Understanding the Differences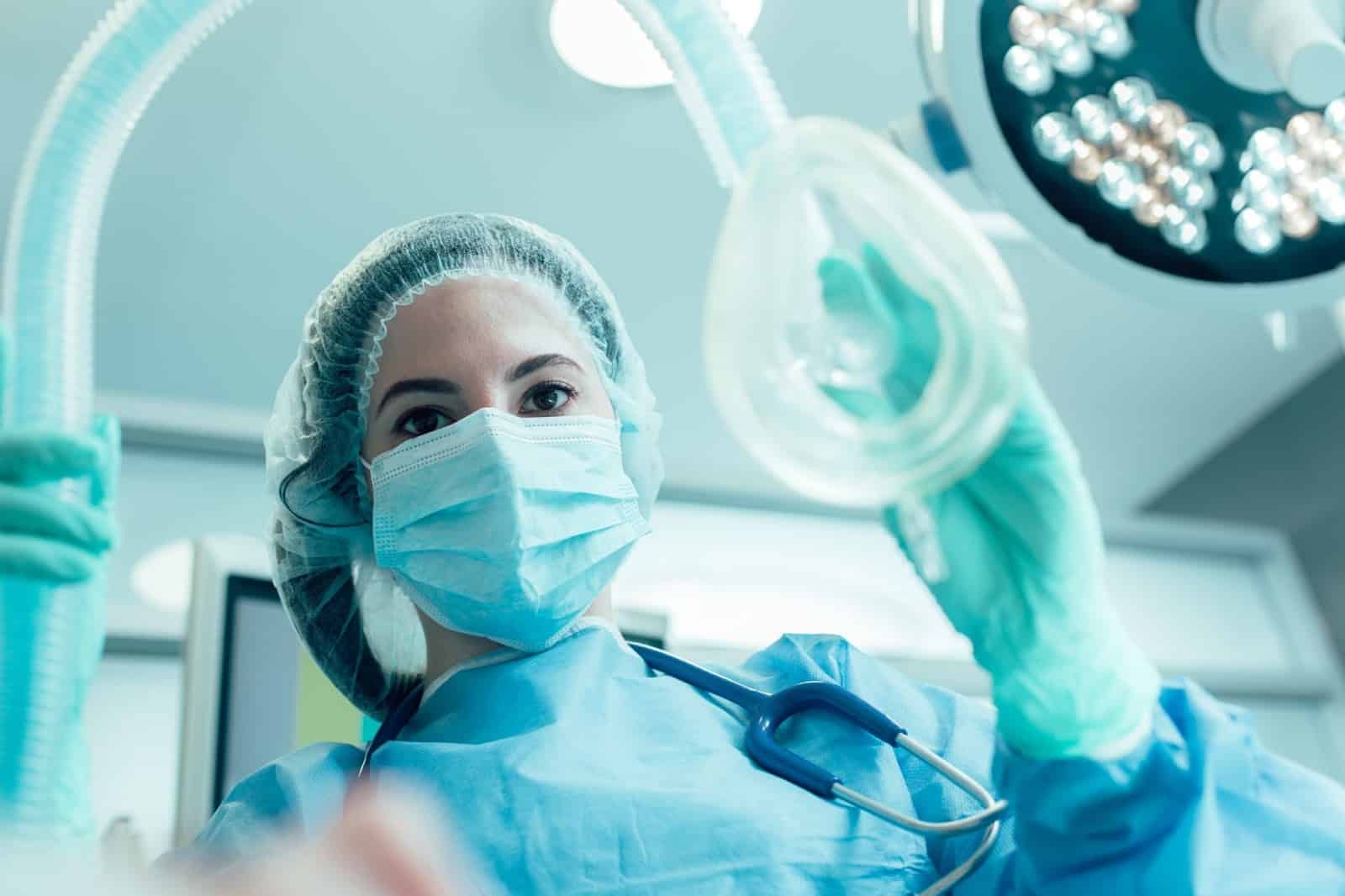 It can be challenging to make a career decision between two paths that are so similar, such as being a CRNA or an anesthesiologist.
We'll share the key differences between these professions, from education and training to scope of practice and salary.
You'll read everything you need to know to make an informed decision about which career path is right for you.
---
CRNA vs. Anesthesiologist
First, let's establish the definition of these titles. While both professionals may perform very similar duties, they are recognized by the medical population in a very different light.
What is a CRNA?
CRNA stands for Certified Registered Nurse Anesthetist.
A professional with this title is an Advanced Practice Registered Nurse who has undergone extra training and testing to get certified in nurse anesthesia.
What is an Anesthesiologist?
On the other hand, an anesthesiologist is a physician who specializes in administering anesthesia and monitoring patients before, during, and after a procedure or surgery.
The main difference between the two is that CRNAs approach anesthesiology with a nursing background, while an anesthesiologist approaches anesthetics with a medical background.
---
Education and Training
The years of educational programs each professional undergoes are one of the main contrasts between these careers. The training, certifications, licensing, and associations are also different.
CRNA
A CRNA must obtain a degree of Bachelor of Science in Nursing (BSN) or Master of Science in Nursing (MSN).
They must then get their DNP (Doctorate of Nursing Practice) by:
Passing the NCLEX-RN exam
Working for a year as a licensed RN in critical care
Enrolling in the DNP program
CRNAs must get licensed as an RN. They obtain certification from the CRNA National.
CRNA programs require at least 2,000 hours of clinical experience and passing the certification exam from a CRNA school.
Some CRNAs opt to pursue a fellowship in a certain specialty beyond the nurse anesthesia program, which will add more training.
Everything together can take 7-10 years, depending on workload and specialty. Once a CRNA is established, they are encouraged to join The American Association of Nurse Anesthetists.
Anesthesiologist
A physician anesthesiologist must begin their education with a bachelor's or master's degree, preferably from the school of science, and then pass the MCAT. After that, they need to join a medical school and get a doctoral degree.
The training involved in this specialty includes a four-year residency program in anesthesiology, with an optional fellowship in a specialty of their choice. These graduates must then get licensure as practicing medical doctors in one of the U.S. states.
Certification from the American Board of Anesthesiology is not required, but it is highly advised to be board-certified to provide more opportunities and credibility as an anesthesiologist.
Anesthesiologists also need to complete an assessment called the MOCA (Maintenance of Certification in Anesthesiology) every ten years to remain active.
An anesthesiologist's entire educational and training program will take 12 years minimum, not including fellowships.
It is also beneficial for these physicians to become a member of the American Society of Anesthesiologists for ongoing education and networking opportunities.
---
Roles and Responsibilities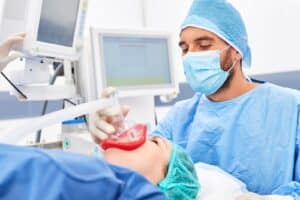 This area is where the similarities and differences become a bit murky between a CRNA and an anesthesiologist.
While there are fundamental differences, the bulk of the roles and responsibilities of both medical professionals are the same:
Take patient histories to ensure they can safely provide pain management and anesthesia.
Decide on the best treatment plan and put it into action.
Collaborate with physicians outside the anesthesiology realm.
Educate patients about their treatment plan and answer any questions.
Give local, regional, monitored, and general anesthesia to patients.
Provide pain management through various methods.
Deliver emergency medical care when needed.
Care for patients before, during, and after surgery.
Monitor and report on patients' vital signs during and after procedures.
Both CRNAs and anesthesiologists can administer anesthesia in hospitals, ICUs, ambulances, dental offices, clinics, surgical centers, outpatient care centers, and physician and dentist offices.
Since CRNAs are not physicians, they often must follow the direction of an anesthesiologist if required to do so by law or through their employment contract. However, CRNAs are known to perform the bulk of the work often, while anesthesiologists spend most of their time supervising.
Anesthesiologists lead the anesthesia care team and oversee the operating room. While this may require less physical work, it carries a heavier responsibility load.
In addition, physician anesthesiologists can care for patients who rank in a higher classification in the ASA physical status chart or for more critical patients.
These doctors often specialize in one area of anesthesiology, including:
Cardiothoracic
Critical care
Pediatric
Obstetric
Neurosurgical
Pain medicine
CRNAs, on the other hand, may need extra training to qualify for one of these specialties.
---
Salary and Job Outlook
We've discovered that anesthesiologists must undergo significantly more education and training. However, is the increase in salary worth it?
Let's compare the expected salary and job outlook of these two medical professionals.
CRNA
When pursuing a career in nurse anesthetics, you should feel confident in your decision.
Here's why:
Job Outlook
According to the Bureau of Labor Statistics, the need for CRNAs is expected to see a 40% growth between 2021-2031. This is especially true for nursing practice in rural settings, where demand is great and anesthesiologists are few.
Most CRNAs are no longer under the supervision of an anesthesiologist. Amazingly, 16% even own their own practice after gaining several years of nursing experience.
Salary
So, CRNAs won't have to worry about becoming obsolete anytime soon, but how is the money?
According to the Bureau of Labor Statistics, the average salary for nurse anesthetists is $202,470.
Medscape reports a higher number, with $217,000 as the average salary of a CRNA, making them the top-earning ARPNs.
ZipRecruiter lists the highest salary by state, with New Jersey ranking number one at $240,573. Tennessee is a very close number two.
The state with the lowest salary is Georgia, with $158,639, followed by Florida and North Carolina.
Anesthesiologist
Does the future for anesthesiologists look as bright as that of a CRNA? Let's examine the facts.
Job Outlook
Although the growth expected in this career is only 3%, it is still growth nonetheless.
But individuals should be aware of the stress level and burnout that these physicians face. 78% of anesthesiologists say stress has a moderate to severe effect on their life.
Another challenge that many anesthesiologists face regularly is the ongoing competition they face from physician assistants and — you guessed it — CRNAs.
Salary
On the flip side, anesthesiologists are well rewarded for their skills.
According to Medscape, the average salary for an anesthesiologist is $405,000. That's nearly double what a CRNA can earn.
Even though the BLS only reports $331,190 as the average salary, these numbers are still very promising.
ZipRecruiter lists Wyoming as the highest paying state at $374,181, with Arizona coming as a close second. North Carolina is the lowest, at $256,897, but this is still above the highest CRNA salaries.
---
State Laws on Scope of Practice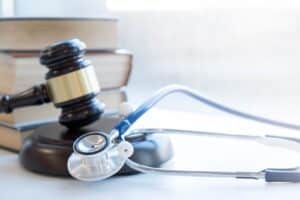 Traditionally, CRNAs could not practice without the supervision of a licensed anesthesiologist. However, this is not a hard fact any longer.
There have been some recent changes in healthcare system requirements regarding the need for a CRNA to be under anesthesiologist supervision.
A total of 30 states have adjusted their laws to allow CRNAs to practice independently, including:
The entire West Coast
The Midwest
Alaska
Hawaii
The entire northern border states, excluding Maine and New York
This has made it much easier for areas lacking anesthesiologists to still provide anesthesia care through a CRNA.
The other 20 states require a CRNA to get approval from an anesthesiologist before performing certain medical tasks. The exact situations requiring such approval and supervision differ from state to state.
Some states allow CRNAs to practice as health care professionals without supervision but are not given prescriptive authority. Any medications needing to be prescribed will have to go through a physician.
CRNAs should research the laws in a state before applying to practice there to ensure they agree with their career goals.
Anesthesiologists do not require supervision. The only difference they can expect in practice from one state to another is the licensing requirements.
---
Insurance Requirements
Both CRNAs and anesthesiologists will need malpractice insurance to protect themselves from claims, but the premiums will be much higher for the latter. Malpractice insurance premiums cost more for anesthesiologists because they are liable for the entire anesthesia team.
It is also advisable for those in either profession to invest in disability insurance for extra protection. Again, the cost of these policies could be much higher for anesthesiologists, simply due to the difference in salary.
Without the protection of these two insurances, medical professionals open themselves up to potential financial ruin.
Read more: Physician Disability Insurance Made Simple in 2023
---
Recap
As you can see, both professions have pros and cons. While they engage in anesthesia care, there is a significant difference in how they are paid, as well as how much training they are expected to complete.
While a CRNA can be on the go throughout the day, they won't have the stress of being solely responsible for the outcome of the anesthesia administered unless, of course, they are practicing independently.
Anesthesiologists will enjoy a much higher salary, but that may come with more student loans and insurance investments.
Already have student loans? Learn how to refinance them with the help of LeverageRx!