NORCAL Group: 2023 Medical Malpractice Insurance Review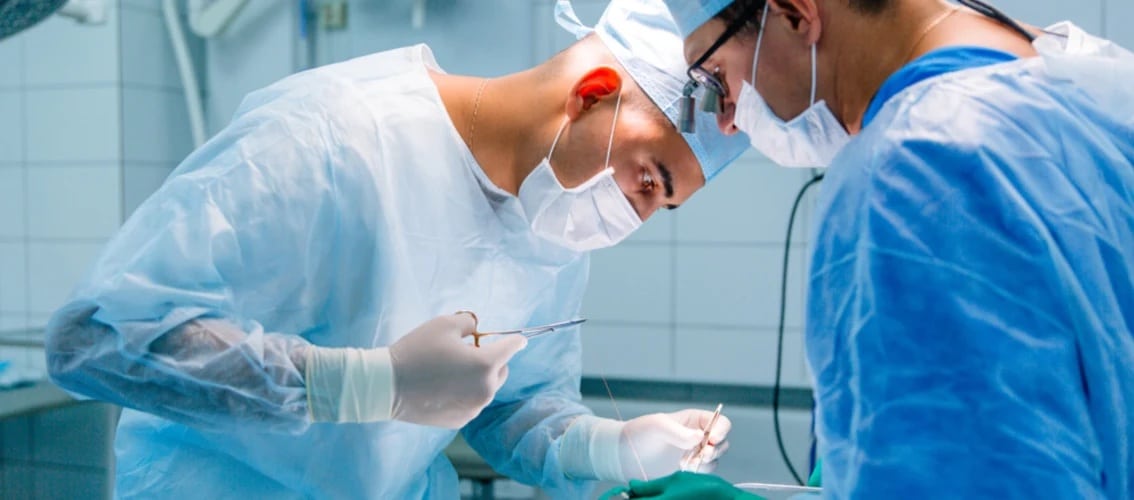 NORCAL has carried an A (Excellent) rating form A.M. Best for 34 consecutive years. In 2017, NORCAL reported direct written premium of $332 million.
If you're reading this, chances are you either:
Have medical malpractice insurance.
Of course, we hope you never to need to use it. But when push comes to shove, your policy could make or break your career.
As always, the goal of this week's company review is simple:
We want to offer an unbiased analysis of the companies we help you comparison shop at. In doing so, we hope to share the industry expertise and connections that fuel our technology.
Here's what you need to know about the NORCAL Group.

About NORCAL Group
The NORCAL Group (also known as NORCAL Mutual Insurance Company) is the eighth largest malpractice insurer in the country based on direct written premium.
As a mutual insurer, the company is owned by its policyholders. This means individuals who purchase coverage through NORCAL are able to:
Share in any dividends declared for the policy.
Vote in the election of the board of directors.
As you will see, these are just a few of the benefits NORCAL policyholders reap.

The History and Financial Strength of NORCAL
Like The Doctors Company, NORCAL Group is a product of the wave of malpractice suits in Northern California in the 1970s. This introduced a tremendous obstacle for medical professionals in need of strong, affordable medical malpractice insurance coverage. To address the issue at hand, a group of physicians launched the NORCAL Mutual Insurance Company in 1975.
Since then, it has proved to be a beneficial decision all parties involved. NORCAL has carried an A (Excellent) rating form A.M. Best for 34 consecutive years. In 2017, NORCAL reported direct written premium of $332 million. The company reported more than $1.6 billion in assets and a policyholder surplus of $741 million. For mutual insurers like NORCAL, the surplus is its assets minus its liabilities. This serves as an indicator of financial health because it represents an additional source of funds if needed.
NORCAL policies are currently available in 39 states and the District of Columbia. At this time, they are not available in:
Idaho.
Montana.
Wyoming.
North Dakota.
South Dakota.
New York.
Maine.
Vermont.
New Hampshire.
Massachusetts.
Hawaii.
Its industry-leading risk management program has awarded more than 30,000 continuing medical education (CME) certificates to participants and earned ACCME Accreditation with Commendation.

Medical malpractice insurance overview: Policy features and benefits
NORCAL's malpractice liability insurance coverage offers the following features and benefits:
Claims-made policy with nose coverage. With a claims-made policy, you must be covered by the policy both at the time of an incident and at the time a claim of malpractice is made. The company's nose coverage, also known as prior acts coverage, enables you to obtain coverage for an incident that occurred prior to the policy's effective date.
Coverage for earnings loss. Its policy pays up to $750 per half day if you miss work to attend legal proceedings.
Consent to settle. This provision states that the insurance company has to obtain your written permission before they can settle. If you don't consent, the insurance company cannot settle and must allow the complaint to go through the legal process.
Outside limits defense coverage. A policy that pays defense costs "outside" liability coverage means that your attorney and legal fees to defend your malpractice case do not count toward the liability coverage limit that would go to the party that sued you for malpractice. The company's most recent stats show that 87 percent of claims are closed without indemnity payment.
Free tail coverage for retirement, death or disability provided the insured has been with NORCAL at least one year.
Cyber security coverage at no additional cost. NORCAL provides information and network security coverage with shared limits of $100,000 per event with additional entity coverage. The benefit covers online and offline information, failure to prevent unauthorized access, denial of service attacks, identity theft and virus attacks.
Policyholders are also covered for regulatory privacy proceedings, including HIPAA proceedings; notification and public relations expenses incurred following an information breach; credit monitoring service reimbursement for affected individuals for up to 12 months; and costs related to electronic data recovery and replacement.
Administrative defense coverage at no additional cost. The company's policy includes administrative defense coverage with a $50,000 per event coverage limit with additional entity coverage.
This includes coverage for licensure, billing error (RAC), hospital and healthcare facility, U.S. DHHS (or similar state government entity), and commercial payer proceedings; EMTALA and CLIA proceedings and proceedings by government entities alleging violations of anti-kickback or self-referral laws and workplace and employment practices regulations.
The administrative defense benefit also covers civil court actions resulting from conduct as an employer or supervisor in the healthcare practice. It will provide reimbursement for defense costs, shadow audit expenses, consultation expenses, practice interruption expenses, fines and penalties.
Optional general liability coverage. For additional premium you can be covered for non-treatment incident claims that occur within your practice, such as injury or property damage resulting from accidents. Defense costs and additional benefits are payable in addition to the applicable limits of coverage.
Key takeaways
As you can see, the NORCAL Group is among the best of the best. But that doesn't mean they are the right fit for every doctor. In assessing your coverage options, it's important to consider:
NORCAL's history and enduring financial strength.
The benefits and features of its medical malpractice insurance coverage.
Where it's available, and everything else it has to offer.