Medical Malpractice Payouts by State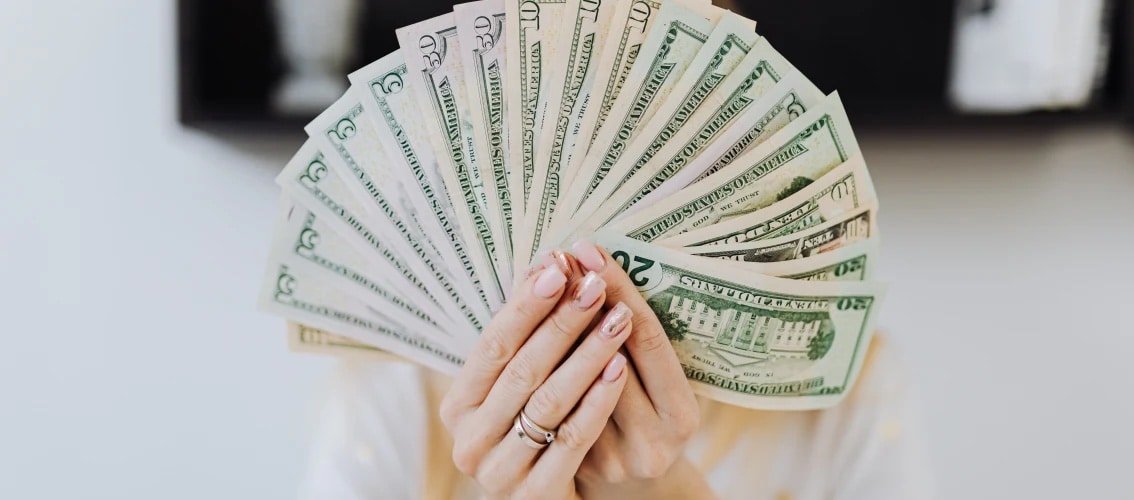 Which states have the highest medical malpractice payouts? Which states offer the lowest medical payouts? As a student, resident, fellow or practicing doctor, dentist, surgeon, veterinarian, chiropractor, nurse practitioner or dermatologist, you may want to know about medical malpractice settlements where you intend to work. A study by Johns Hopkins University, more than 250,000 people in the U.S. die every year from medical errors and negligence. This makes medical malpractice the third-leading cause of death in the United States.
More than one in three physicians have had a medical liability lawsuit filed against them at some point in their careers, says the American Medical Association's Division of Economic and Health Policy Research. The longer in practice, the more likely they'll experience a suit. Nearly half of physicians 55 and older report having been sued, compared with just 8% of doctors younger than 40. Female physicians are also less likely to face a lawsuit compared to male physicians, and differences in age and specialty do come into play.
We'll take a look at medical malpractice payouts by state (including medical malpractice payouts by state 2020). We'll also name the state with the largest malpractice settlement, states that cap malpractice lawsuits, and how to get medical malpractice insurance with LeverageRx.

What is Medical Malpractice?
Medical malpractice is a violation of a recognized standard of care for the profession that would be exercised by any reasonable healthcare professional under the same circumstances. Malpractice is also negligence on the part of the provider of the cause of the injury. In the absence of the provider's influence, the injury would not have occurred.
It's also medical malpractice when significant damage takes place as a result of an injury inflicted by the negligence of the provider. These damages could include loss of income, pain, and suffering above and beyond the norm such as hardships, large long-term medical bills, to name a few. The most common malpractice claims are misdiagnosis, childbirth injuries, medication errors, anesthesia errors and surgery errors. Medical malpractice insurance, known as professional liability insurance, protects doctors and other medical professionals from liability that results in injury or death of patients.
Medical Malpractice Payouts by State
From 1990 to 2020, states have paid out a total of $151,674,570,000, which breaks down as follows among the following 50 states and Washington, D.C.:
Alabama: $1,080,200,000
Alaska: $301,380,000
Arizona: $2,670,380,000
Arkansas: $718,100,000
California: $9,716,120,000
Colorado: $1,566,480,000
Connecticut: $2,800,080,000
Delaware: $444,690,000
Washington, D.C.: $808,640,000
Florida: $10,599,180,000
Georgia: $3,883,460,000
Hawaii: $487,980,000
Idaho: $360,290,000
Illinois: $9,510,390,000
Indiana: $2,279,840,000
Iowa: $1,000,620,000
Kansas: $1,141,470,000
Kentucky: $1,481,240,000
Louisiana: $2,081,620,000
Maine: $564,900,000
Maryland: $3,212,020,000
Massachusetts: $5,089,660,000
Michigan: $3,311,300,000
Minnesota: $1,236,090,000
Mississippi: $953,950,000
Missouri: $2,656,690,000
Montana: $493,220,000
Nebraska: $506,760,000
Nevada: $987,800,000
New Hampshire: $746,350,000
New Jersey: $8,573,310,000
New Mexico: $968,100,000
New York: $25,679,890,000
North Carolina: $2,386,400,000
North Dakota: $183,510,000
Ohio: $5,256,180,000
Oklahoma: $1,444,660,000
Oregon: $1,269,860,000
Pennsylvania: $13,401,460,000
Rhode Island: $608,730,000
South Carolina: $1,225,830,000
South Dakota: $285,430,000
Tennessee: $1,806,980,000
Texas: $7,083,470,000
Utah: $818,520,000
Vermont: $203,380,000
Virginia: $2,262,730,000
Washington: $2,444,980,000
West Virginia: $1,225,560,000
Wisconsin: $1,454,420,000
Wyoming: $200,260,000
The State with the Largest Ever Settlement? Maryland…
The largest single malpractice verdict in U.S. history occurred in Maryland in 2019. A jury awarded Erica Byrom a $229 million malpractice verdict after her daughter suffered a brain injury at birth at the Johns Hopkins Bayview Medical Center in 2014. A Baltimore judge upheld a $205 million verdict due to a state cap. Doctors at the hospital had given Byrom inaccurate information about her unborn baby in 2014 and told her that she could terminate the pregnancy and gave her the indication that the baby was non-viable. She declined a cesarean section and medical staff stopped monitoring the fetus, which resulted in the baby not getting enough oxygen to her brain. The child now has cerebral palsy and is mentally and physically disabled and will require life-long dependent and medical care. New York has the highest medical malpractice payout from 1990 to 2020 at $25.6 billion. Wyoming had the lowest during that time period, at $200,260,000.

Some States Cap Malpractice Lawsuits
Damages caps limit the amount of non-economic damages that a plaintiff can collect. Each state has its own damages cap but the federal government has put a $250,000 cap on non-economic damages for medical malpractice claims. Twenty-nine states currently have tort reform that places a cap on malpractice damages that have so far survived constitutional challenges. Which states cap malpractice lawsuits? Some states have malpractice limits on pain and suffering while others have a hard cap that cannot be exceeded, no matter what patients suffered. The following states have a cap:
Arkansas
California
Colorado
Hawaii
Idaho
Indiana
Louisiana
Massachusetts
Maryland
Mississippi
Missouri
Montana
Nebraska
New Mexico
North Carolina
North Dakota
Ohio
South Carolina
South Dakota
Tennessee
Texas
Utah
Virginia
West Virginia
Wisconsin
Getting Malpractice Coverage with LeverageRx
Medical malpractice insurance covers the costs associated when a patient accuses a doctor of medical negligence. The insurance policy will pay for settlements awarded to the patient, the cost of arbitration, costs of settling a case before trial, medical damages, punitive and compensatory damages, attorney fees and court costs and fines.