How Much Does Medical Malpractice Insurance Cost?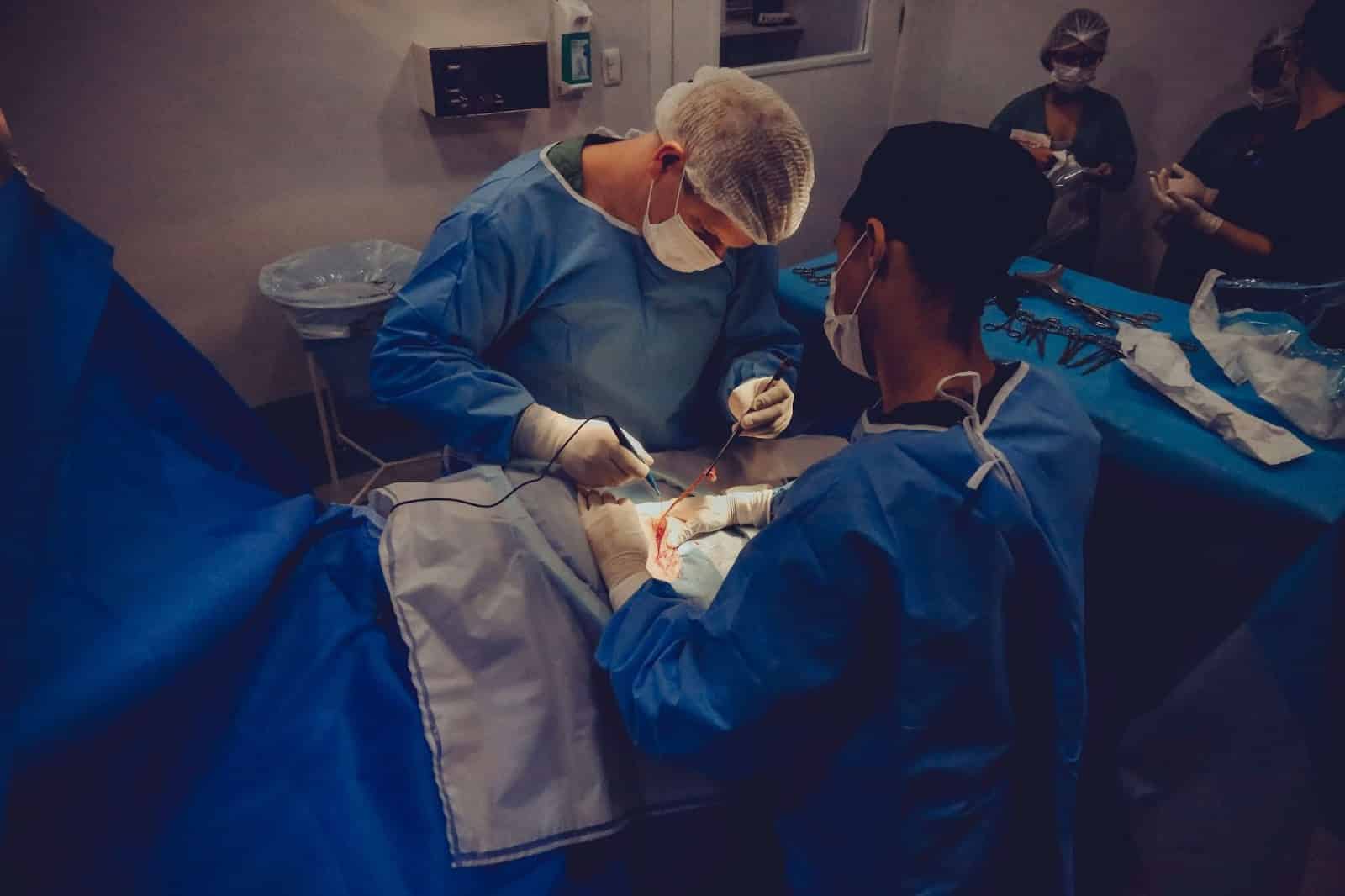 Medical malpractice insurance is one of the largest expenses for medical professionals. However, given the number of medical malpractice cases each year, it's an expense you can't afford to go without.
According to a 2016 report by the American Medical Association, one in three physicians (34%) will face a lawsuit at some point in their career. Malpractice (or professional liability insurance) coverage includes defense costs and attorney fees, among other things.
The burning question, therefore, is how much does medical malpractice insurance cost?
The truth is — there is no cut-and-dry answer.
The cost of medical malpractice insurance depends on your healthcare specialty and location.
---
How Your Medical Practice Influences the Cost of Malpractice Insurance
The type of medicine you practice influences your chances of getting sued.
For example, a family doctor who mostly conducts annual checkups is at less risk of a patient suing them than a neurosurgeon.
Not that a family doctor can't get sued. But the average settlements in such cases tend to be lower, thus making the premiums on malpractice insurance cheaper.
What Specialties are at Higher Risk for Malpractice Suits?
Surgery, diagnosing serious conditions (such as cancer), and a lack of communication/contact with the treating doctor all lead to a higher risk of malpractice allegations.
The following specialties fall into the "riskier" category and will mean higher premiums for the doctor:
Cardiovascular surgeons
Emergency room physicians
General surgeons
Neurosurgeons
Obstetricians
Orthopedic surgeons
Plastic surgeons
According to the AMA annual report, obstetricians can expect to pay around $150,000 in annual premiums for medical malpractice insurance.
This is in stark contrast to a dermatologist, allergist, or psychiatrist. These specialists would rarely pay more than $10k annually for malpractice coverage.
Want to check malpractice insurance rates for your specialty? Click here and do it for free!
---
How Location Influences Medical Malpractice Insurance Cost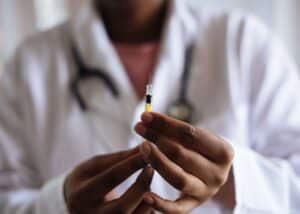 Besides your specialty, where you live also determines the cost of medical liability insurance.
For example, an internal medical professional in Los Angeles paid around $8,500 annually in 2017. Yet, that exact same specialty paid $25,000 annually in Philadelphia and $47,700 annually in Miami. That's a substantial difference!
Here is why your state matters so much:
State Tort Laws
What is a tort?
The word tort is a civil wrong that causes a claimant to suffer loss or harm, resulting in legal liability for the person who caused said loss or harm. In this case, the claimant would be a patient.
Tort laws vary by state.
Over half the states in America have passed tort law that limits the amount of money a plaintiff can receive in a medical malpractice lawsuit. (If the plaintiff were to win the case, that is.)
You can see here record-high medical malpractice payouts by state.
It's worth noting that the cap on malpractice settlements is for non-economic damages only. This is usually when a patient wants payment for the pain and suffering caused by the doctor being sued.
According to Emergency Physicians Monthly, California, Colorado, Kansas, and Texas have enacted caps between $250k–$300k on non-economic damages cited in a lawsuit. As a result of these caps, litigation has decreased, and thus so have annual malpractice premiums!
Rate of Malpractice Suits
Now, we get to a commonly asked question — how often do doctors get sued?
That answer also depends on your location and, consequently, how much you will pay for medical malpractice insurance.
According to research from the National Practitioner Data Bank, compiled by Zippia for 2015, Louisiana had the most malpractice lawsuits filed for every 100,000 people, coming in at 44.
Compare that to five lawsuits out of every 100k people in Hawaii and 22 lawsuits filed for every 100k in Pennsylvania.
Insurance companies use this data to determine your annual premium.
Want to speak with a specialist and determine your annual premium for malpractice insurance? Click here to speak with someone today.
---
Do Any Other Factors Influence the Cost of Malpractice Insurance?
Besides specialty and location, other factors determining your professional liability insurance rates include:
The Policy's Liability Limits
Medical malpractice insurance policies limit the amount of liability they will cover in a year. A typical policy will set a cap of $1 million per occurrence and $3 million in total liability claims in a year.
Keep in mind:
The $1 million and $3 million policy limits are geared toward specialists with a higher incidence of malpractice claims. If your specialty has less malpractice risk or you practice in a state with lower judgments (settlements), you can get by with less coverage.
According to NPDB data, New York had the highest total medical malpractice payouts between 2009 and 2018, totaling $7.025 billion.
Meanwhile, North Dakota had the lowest total of medical malpractice payouts during that time, with just $28.35 million.
That said, the total payouts by state do not determine your malpractice premium. Instead, it's the frequency of claims.
Claims History
As with other types of insurance, malpractice insurers will note your claims history.
For instance, have you had medically related lawsuits brought against you in the past?
Whether they were dismissed, settled, or paid out as a judgment, you can expect to pay higher premiums than a similar doctor with no claims history.
Insurers often offer discounts for new physicians because of a lack of claims history.
When purchasing a policy, it's worth considering a consent-to-settle clause. In other words, the insurance company must get your written consent to settle with a plaintiff and avoid a jury. You can also get a discount on your premium if you go a certain period without facing any claims.
Occurrence vs. Claims-Made Insurance Coverage Options
The type of policy you have for malpractice insurance also influences the price.
Occurrence malpractice insurance will provide coverage for any incidents occurring during the policy year. So you're still covered, even if the claim comes later (most lawsuits are filed more than 12 months after the incident).
With claims-made coverage, you're only covered if the incident and claim both happen within the policy's effective dates.
Occurrence is usually more expensive than claims-made insurance because of this. Yet, claims-made will require you to get tail insurance.
What is Tail Insurance?
Tail coverage is an insurance product that extends liability coverage beyond the end of your policy period. When buying tail insurance, check that the retroactive date covers your previous policy's period.
Tail coverage typically costs 200% of the claims-made premium at the policy's end date. So if you had a $10,000 annual premium, your tail coverage might be $20,000.
Check your employee contract to see if you or your employer are responsible for paying for your tail insurance.
How Long After an Incident Can a Malpractice Suit Be Filed?
The deadline for filing a malpractice suit varies by state.
The statute of limitation is only one year in states like Louisiana, Kentucky, and Ohio. However, most states' statutes of limitation are two to three years* in length.
Places with a three-year statute of limitation include:
D.C.
Maine
Maryland
Massachusetts
Montana
Nevada
New Mexico
North Carolina
Rhode Island
South Carolina
Vermont
Washington
Wisconsin
*Minnesota's statute of limitation is four years.
A Note on Cyber Liability
In a tech-heavy world, cyber liability is more important than ever and helps you with HIPAA compliance.
Cyber liability isn't always included as part of medical malpractice policies. Yet, having it as part of your insurance coverage makes for a powerful protective combo. It's also less expensive than liability or malpractice insurance.
Learn more: Do You Need Tail Coverage on Your Malpractice Insurance Policy?
---
Examples of Rates by Specialty & State
The following data comes from the 2017 AMA annual report:
Obstetrics/Gynecology
Los Angeles-Orange County, California: $49,804
Connecticut: $170,389
Miami-Dade, Florida: $190,829
Cook-Madison-St. Clair, Illinois: $177,441
New Jersey: $90,749
Nassau-Suffolk, New York: $214,999
Philadelphia, Pennsylvania: $119,466
General Surgery
Los Angeles-Orange County, California: $41,775
Connecticut: $65,803
Miami-Dade, Florida: $190,829
Cook-Madison-St. Clair, Illinois: $118,909
New Jersey: $60,810
Nassau-Suffolk, New York: $134,923
Philadelphia, Pennsylvania: $85,930
Internal Medicine
Los Angeles-Orange County, California: $8,274
Connecticut: $34,700
Miami-Dade, Florida: $47,707
Cook-Madison-St. Clair, Illinois: $40,865
New Jersey: $15,900
Nassau-Suffolk, New York: $33,852
Philadelphia, Pennsylvania: $24,433
See LeverageRX's guide on how to WIN a medical malpractice lawsuit should you ever have to face one.
---
Medical Malpractice Insurance Providers
Ready to purchase malpractice insurance but unsure where to start?
Want to know which insurance carriers are the most trustworthy and offer the best coverage for doctors?
Here are a few options that LeverageRx recommends:
MedPro Group
Medical Protective Group (MedPro) is the oldest professional liability carrier in the U.S., founded in 1899. Today, the company remains an industry force as one of the country's top writers of medical malpractice insurance.
The Doctors Company
The Doctors Company is the nation's largest physician-owned medical malpractice insurer. It has roughly 80,000 members and over $4 billion in assets. As a member-owned insurer, The Doctors Company regularly pays dividends to those it insures.
MAG Mutual Insurance
MAG Mutual has kept 95% of claims brought against its insured physicians and hospitals from going to trial. Of those that ended up in court, they won 80% of the cases.
However, it is only available in the following states:
Alabama
Arkansas
Florida
Georgia
Kentucky
North Carolina
South Carolina
Tennessee
Virginia
NORCAL Group
The NORCAL Group is the 8th largest malpractice insurer in the country based on direct written premiums. (NORCAL also goes by NORCAL Mutual Insurance Company.)
The policies are only available in the following states:
Hawaii
Idaho
Maine
Massachusetts
Montana
New Hampshire
New York
North Dakota
South Dakota
Vermont
Wyoming
ProAssurance Group
ProAssurance offers claims-made policies with automatic tail coverage for death or disability.
Its policyholders receive tail coverage at full retirement if they have five years of continuous coverage.
MLMIC Insurance Company
National Indemnity Company, a subsidiary of Berkshire Hathaway, acquired the company in 2018.
MLMIC provides excess coverage at no additional cost under its Excess Liability Program. It also provides an extra layer of insurance protection, over and above the required primary limits of $1.3 million for each person and $3.9 million in total.
Hospitals Insurance Company (HIC)
This one is just for healthcare professionals in the state of New York! You've likely heard of HIC if you work at one of its member hospitals.
Enrollment is voluntary but comes with some great benefits and discounts.
Founded in 1982, HIC provides claims-made and occurrence policies. In 2018, The Doctors Company purchased HIC and the risk management firm FOJP Service Corporation.
---
Conclusion
A few crucial variables affect the price of physician malpractice insurance. That includes everything from specialty to location to the types of policies available.
If you're a surgeon, you can expect your premium to be much higher than that of healthcare providers like pharmacists or dentists.
Fill out this form to get expert and unbiased medical malpractice insurance quotes from LeverageRx.