MLMIC Insurance Company: 2023 Medical Malpractice Review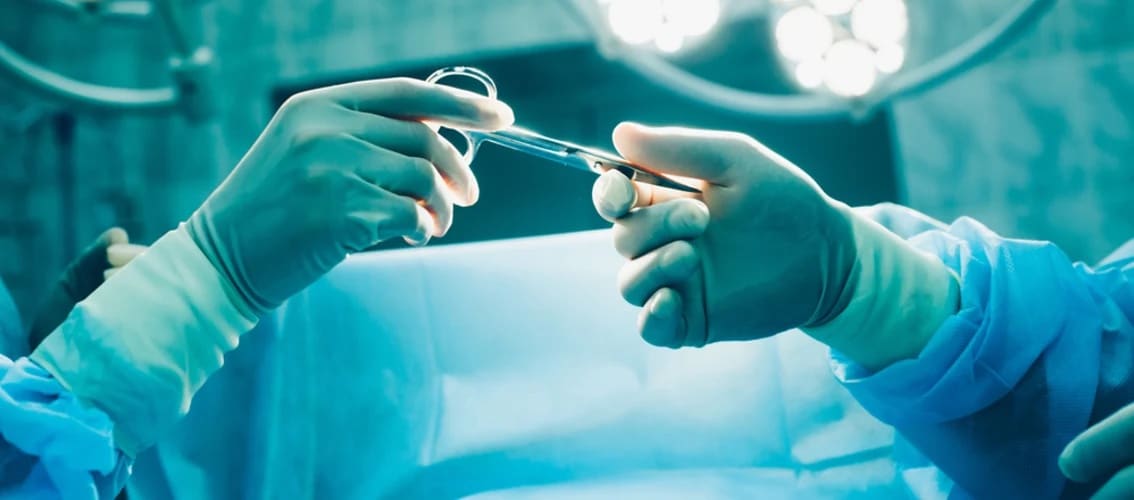 In 2018, the company completed a conversion from a mutual insurance company to a stock insurance company. It was also acquired by National Indemnity Company, a subsidiary of Berkshire Hathaway.
Doctors make mistakes at work, too.
But they often carry far more weight than a simple typo or a missed meeting. Fortunately, the right malpractice insurance policy can help protect you and your career against legal action.
Doing so means navigating countless options and a sea of insurance jargon, which is why we're here to help you sort through it all.
That said, let's take a closer look at MLMIC Insurance Company.

About MLMIC Insurance Company
The origin of MLMIC is not what makes it unique.
Formerly known as Medical Liability Mutual Insurance Co., it was one of several companies founded in response to the medical professional liability insurance crisis of the late 1970s.
What makes MLMIC truly unique is the first-class coverage it brings exclusively to healthcare professionals in the state of New York.
As the largest provider of malpractice insurance in the state, MLMIC insures upwards of:
13,000 physicians.
3,000 dentists.
Dozens of hospitals.
Thousands of other health care professionals and facilities.
It should come as no surprise then that MLMIC carries an "A+" rating by A.M. Best. But that's not all it has to show for its success.
In this medical malpractice insurance company review, we take a closer look at what MLMIC's has to offer.
Acquisition of MLMIC by Berkshire Hathaway
In 2018, MLMIC completed its conversion from a mutual insurance company to a stock insurance company. This process, known as demutualization, turns policyholders into stockholders as its shares begin trading on a public stock exchange. This will allow MLMIC to take a more aggressive approach to growth by unlocking value, accessing capital, and expanding its key markets.
MLMIC was also recently acquired by National Indemnity Company, a subsidiary of Berkshire Hathaway. As a result, MLMIC changed its full name from Medical Liability Mutual Insurance Company to MLMIC Insurance Company.
During its years as a mutual company, MLMIC paid more than $500 million in dividends to its policyholders.
"As a subsidiary of Berkshire Hathaway, MLMIC will have enhanced capacity and financial strength to continue to serve New York State physicians, hospitals and dentists as it has for over 40 years."
It's safe to say the company's recent reshuffling is a sign of more good times on the horizon.

Coverages available at MLMIC
MLMIC offers both occurrence and claims-made coverage options. Policyholders may also opt for optional tail and/or nose coverage.
The company provides excess coverage at no additional cost under its Excess Liability Program. It provides an additional layer of insurance protection, over and above the required primary limits of $1.3 million for each person and $3.9 million total.

Optional coverage enhancements include:
Like any major insurance carrier, MLMIC has various adds-on to offer including:
Additional defense cost coverage. Qualifying physician policyholders may be able to purchase coverage for the costs of defending an administrative action or government proceeding.
Professional entity coverage. Eligible entities may purchase separate limits of coverage for $1 million each person and $3 million total for a premium charge.
Employee coverage. An MLMIC insured physician or surgeon may apply for a separate policy with individual limits of liability that provides coverage within the scope of employment for the physician practice.
Better yet, MLMIC boasts a variety of ways for medical professionals to save money and keep the cost of malpractice insurance low.

Coverage discounts
MLMIC offers the following coverage discounts:
Up to 50 percent savings for new doctors.
Up to 50 percent savings for part-time physicians.
5 percent off when you complete a qualified risk management program.
Up to 12 percent savings for qualified physicians and surgeons who have no open or closed claims.
12 percent discount for physicians of an MLMIC-insured hospital who participate in combined legal defense, and mandatory risk management and loss prevention programs.
12 percent savings offered to credentialed providers of Excellus Health Plan
5 percent savings if you waive the consent to settle provision.
1.4 percent reduction of the $1 million/$3 million rates with a $5,000 deductible for each claim.
2 percent premium credit if you pay the full year of premiums within 30 days of receipt of invoice.
On top of these coverage discounts, MLMIC also offers a variety of professional consulting services.

Additional resources
MCMIC policyholders also have access to the company's Risk Protect service at no cost. Through this program, the company offers:
Audits.
Risk management surveys.
Educational programs.
Also available at no additional cost is MCMIC's LEGAL 24/7 service. This makes health care attorneys readily accessible to provide:
Advice and guidance on health-law concerns and risk management issues.
Valuable resources for dealing with complex medical-legal challenges.
Counsel on correspondence and subpoenas, medical-legal documents, and more.
Representation for a variety of court and administrative proceedings.
The company says its analytics capabilities enable them to review your claims experience and identify liability trends and potential exposures.
MLMIC also provides detailed analysis from a company risk management consultant.
This allows you to get recommendations and assessments intended to reduce your liability risks while increasing patient safety and qualify of care.
The company provides policyholders free access to its Continuing Medical Education (CME) program.
Key takeaways
Perhaps the biggest downside of MLMIC is that it only serves healthcare professionals practicing in New York.
But just because you call the Big Apple home doesn't mean MLMIC is a surefire solution. In reviewing your medical malpractice insurance options, it helps to consider:
MLMCI's recent reshuffling as a company.
The ins and outs of its malpractice insurance coverage.
All the various specialty-specific benefits and discounts it offers.