Hospitals Insurance Company: 2023 Medical Malpractice Review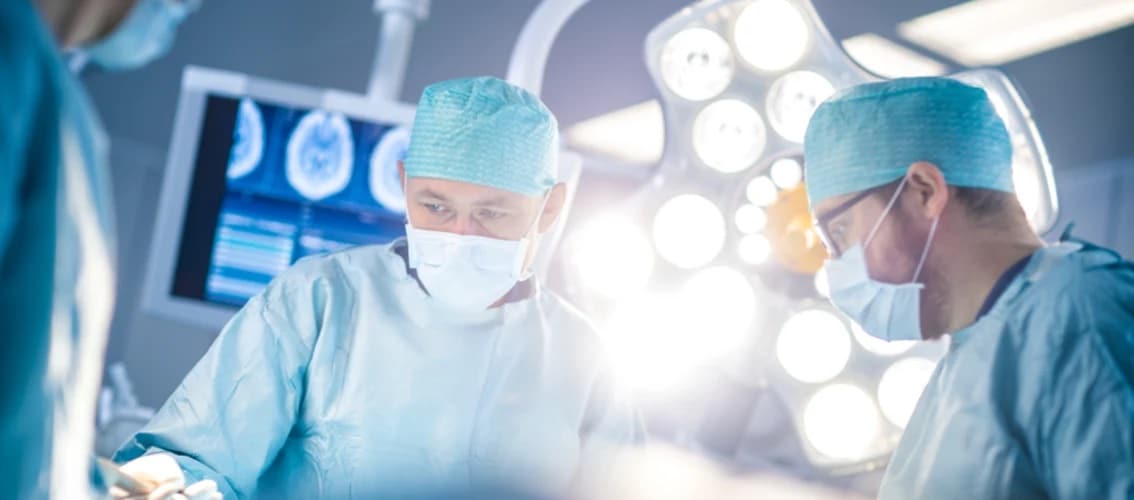 Hospitals Insurance Company (HIC) provides insurance coverages and services to hospitals, long-term care facilities, physicians, health care professionals, and agencies in the state of New York.
Navigating the cost of malpractice insurance is no small task.
Of course, every doctor needs professional liability coverage. But with how hard it is to understand, it seems like insurance companies want you to pay more…
Oh wait, they do!
That's why we provide clear, unbiased reviews of the top malpractice insurance carriers for physicians, dentists and other healthcare professionals.
If you're ready to cut through the noise and get the coverage you need, then you'll probably enjoy our latest company review.
All things considered, here's what you need to know in order to decide if Hospitals Insurance Company is the right fit for you.

About Hospitals Insurance Company
Hospitals Insurance Company (HIC) provides insurance coverages and services to hospitals, long-term care facilities, physicians, health care professionals, and agencies in the state of New York.
The HIC program includes:
Primary and excess professional liability, general liability, and other lines of insurance.
Claims administration and litigation management.
Clinical risk prevention and patient safety initiatives.
The company was founded in 1982 and is based in White Plains, New York. It has additional offices in New York City. It was formed, along with FOJP Service Corp., by Beth Israel, Montefiore, Mount Sinai and Maimonides hospitals.
HIC has premium volume of $225 million, assets of $1.1 billion and a surplus of more than $200 million.
In November 2018, HIC was purchased, along with risk management firm FOJP Service Corporation, by The Doctors Company, the largest physician-owned medical malpractice insurer in the country. The $650 million transaction closed in 2019.

Available coverages at HIC
HIC provides claims-made and occurrence based malpractice coverage to voluntary attending physicians at members hospitals, which include:
Bronx Care Health System (obstetricians only).
Burke Rehabilitation Hospital.
Maimonides Medical Center.
Montefiore Medical Center.
Montefiore Mount Vernon Hospital.
Montefiore New Rochelle Hospital.
Montefiore Nyack Hospital.
Mount Sinai Beth Israel.
Mount Sinai Brooklyn.
Mount Sinai Hospital.
Mount Sinai Queens.
Mount Sinai West/St. Luke's Hospital.
New York Eye and Ear Infirmary of Mount Sinai.
St. Luke's Cornwall Hospital.
White Plains Hospital Medical Center.
HIC's Voluntary Attending Physician (VAP) program is a malpractice insurance and risk management program that provides occurrence and claims-made coverage to eligible medical professionals.
The primary layer of coverage provides $1.3 million per occurrence up to a maximum of $3.9 million annually. The program also provides first layer excess (Section 18) coverage of $1 million per occurrence up to $3 million annually. There is no cost for the Section 18 coverage provided eligibility requirements are met.

Additional benefits and discounts
The following premium discounts are available with the VAP program:
A 2 percent discount if annual premiums are paid in a lump sum.
A 5 percent discount for completion of a New York Insurance Department approved risk management course.
A 5 percent discount to obstetricians.
A 7 percent discount to all program participants for joint defense.
A 5 percent discount for waiver of consent.
A 35 to 50 percent discount for part-time practitioners, depending on the premium class. The discount doesn't apply to neurosurgeons, obstetricians, orthopedics, or cardiothoracic surgeons.
HIC's Physician Extender Professional Liability Program provides occurrence coverage to:
Certified midwives (CM).
Certified nurse midwives (CNM).
Certified registered nurse anesthetists (CRNA).
Nurse practitioners (NP).
Registered physician assistants (PA).
Specialist assistants (SA).
Unfortunately, claims-made policies are not available to physician extenders.
To be eligible for the program, the applicant must be employed by an HIC insured voluntary attending physician or be an employee of a professional corporation where a VAP is a shareholder. They must also demonstrate an acceptable claims history.
HIC also has a clinical risk management department that helps minimize malpractice risk. This is accomplished through strategies based on claims data, best practices, adverse events and evidence-based medical literature.
Key takeaways
Like MLMIC, Hospitals Insurance Company is only available to healthcare professionals based in New York.
And even then, there are still plenty of pros and cons to consider before electing HIC as your carrier of choice. When assessing your malpractice insurance options, it's helps to know about:
The history of HIC and its plans for the future.
How HIC's medical malpractice insurance coverage works.
The company's various programs and the discounts they include.
In doing so, you've taken one step further in performing your due diligence. You're also one step closer to finding the professional liability coverage you need to practice your speciality.