Claims Made vs. Occurrence Malpractice Insurance, Explained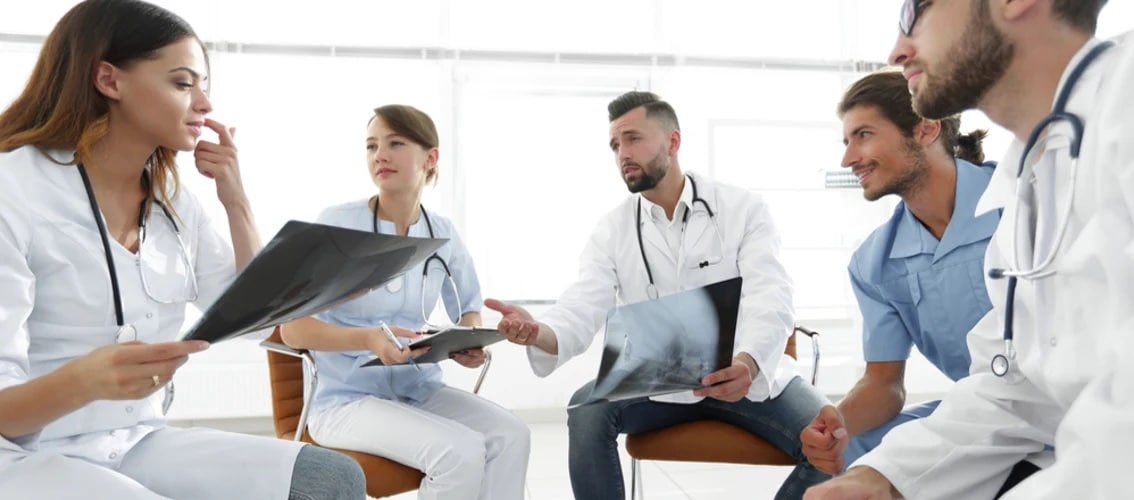 Occurrence coverage is the preferred type of malpractice insurance for most medical professionals, however it's not available in all states. Claims made coverage is more readily available and some carriers only offer this option.
When shopping for medical malpractice insurance, one of the most important considerations is whether to buy claims made coverage or an occurrence policy.
One of the complexities of malpractice insurance is that several years can elapse between a patient's treatment and a claim of malpractice. More time will go by while that patient's suit goes through the court system.
Therefore, it's important to know when a policy covers an incident, especially when there are changes in insurance coverage.

When an occurrence policy pays on claims
An occurrence policy will pay a claim based on when a potential malpractice incident occurred, even if you no longer carry the coverage when a suit or complaint is filed. Your coverage begins immediately once you purchase an occurrence policy. It will cover you for any claims made against you during the term of the policy.
For example, say you paid premium on an occurrence policy between 2010 and 2015 and cancelled the coverage. Then a former patient charges you today with malpractice for treatment received in 2014. The occurrence policy you had should protect you from the claim even though you no longer carry the policy.
The maximum coverage amount for an occurrence policy is based on what the policy stated in the year the incident occurred. For example, if you had a maximum benefit amount of $500,000 in 2010, then an incident that occurred in 2010, even if the claim is filed today, would only be reimbursed up to that $500,000 limit.

When a claims made policy pays
A claims made policy only provides coverage for as long as premiums are paid. You must be covered by the policy both at the time of an incident and at the time a claim of malpractice is made. In the hypothetical example above, a claims made policy would not cover any losses because you would no longer be covered by the malpractice insurance.
One way to avoid this situation with a claims made policy is to purchase prior acts coverage from your new insurer, which is referred to as "nose" coverage. This endorsement enables you to obtain coverage from a policy you currently pay premium on for an incident that occurred prior to the policy's effective date.
If you're covered by a claims made policy and then cancel or terminate it, you will need "tail" coverage to protect you against future claims resulting from past incidents.
Tail coverage on a claims made policy enables you to report claims in the future even after that policy period has ended. It basically converts the policy into an occurrence policy. The one-time cost of tail coverage is generally 1.5 times to 2.5 times what you paid in annual premium for the original policy.
Occurrence is the preferred option
Occurrence coverage is the preferred type of malpractice insurance for most medical professionals, however it's not available in all states. Claims made coverage is more readily available and some carriers only offer this option.
One of the risks of an occurrence policy is the carrier going out of business long after you purchase the policy. If that happens, you won't have coverage if a former patient files a claim, even if the incident occurred during the period when the policy was in effect.
Occurrence malpractice coverage will typically cost more than a similar claims made policy, and the difference can be significant.
Premiums for occurrence coverage generally remain constant for the life of the policy unless the insured changes specialties or rating category.

Claims made policies are typically more affordable
For claims made policies, premium amounts will start low and then increase for about five years before remaining level. This is because of the elapsed time that occurs between an incident and the filing of a claim. Even if you're unfortunate enough to have an adverse incident on the first day your policy is in effect, it will likely be a few years before the insurer would have to pay a claim.
In general, during the first year of malpractice coverage, you can expect to pay 60 percent to 70 percent less in premium with a claims made policy than a similar occurrence policy.
In the second year, you would save roughly 30 to 35 percent. Third-year premiums might be about 10 percent to 15 percent less for a claims made policy. But by the fourth and fifth years, the premiums for both types of policies are about equal. After that, the premium amount for a claims-made policy may be slightly higher than for an occurrence policy.