CommonBond: 2022 Student Loan Refinance Company Review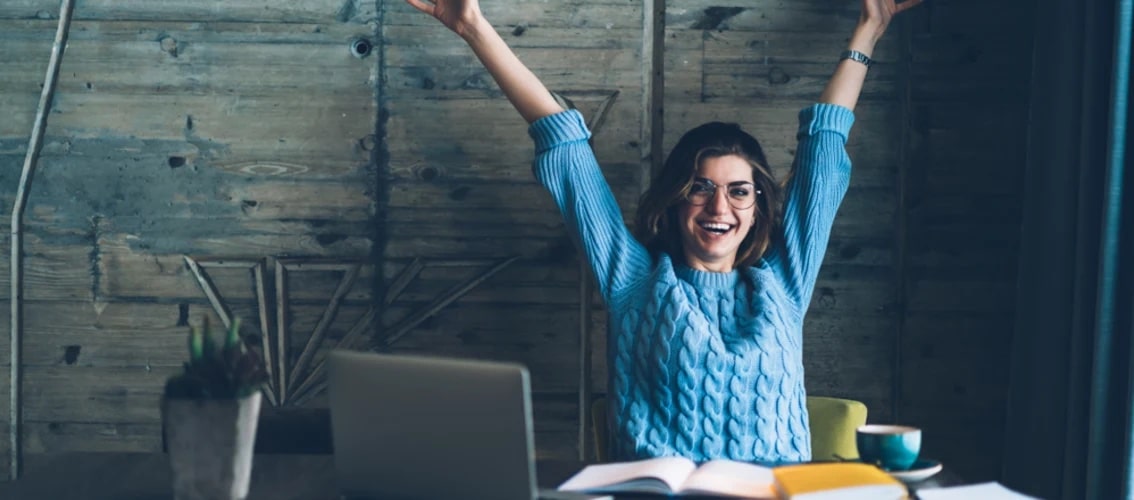 In the highly competitive student loan refinancing space, CommonBond continues to find a way to stand out.
While certainly impressive, accolades from Fast Company and TIME do not guarantee that CommonBond is the best student loan refinancing solution for your needs.
Take a few minutes to find out for yourself in this week's company profile.

About CommonBond
CommonBond was brought to life in 2012 by Wharton MBA students with a mission:
To provide affordable educational financing and best-in-class customer service.
Since then, CommonBond has funded more than $2.5 billion in student loans. On average, it saves borrowers roughly $24,000.
The CommonBond network features alumni and professionals of various backgrounds. This sets it apart from traditional banks by offering extended community-based services, such as member events.

Student loan refinancing basics
Fortunately, CommonBond is doctor-friendly. Physicians can refinance their medical school loans through CommonBond from a minimum of $5,000 up to a maximum of $500,000.
CommonBond offers fixed and variable rate loans with repayment terms of 5, 7, 10, 15, and 20 years. The company also offers a hybrid option with a 10-year repayment term. The first five years carries a fixed rate, while the second five years will have a variable rate.

Student loan refinancing eligibility
CommonBond is only available to U.S. citizens, permanent residents and certain visa holders. The company's products are not available in Mississippi, Nevada or Vermont.
In addition, its eligible network consists of 2,000 Title IV accredited universities and graduate programs. You should find out if your school is eligible before applying.
The company will also consider your credit history and other factors to determine if you are eligible for financing.

Student loan refinancing application
To apply for a CommonBond student loan:
Fill out an online application. You will have a preliminary decision in minutes.
Upload supporting documentation after receiving your rate and e-sign loan documents.
If your application is approved, the company will arrange with your lender(s) for your existing student loans to be paid off.
You may need up to three types of documents to complete your application:
Proof of employment, including a letter of acceptance from a future employer, or a recent pay stub, or two recent years of tax documents.
A recent loan statement for each loan you wish to refinance with the servicer's name, your name, account number, loan balance, and physical address where you would mail a payment.
Proof of residency, such as a recent utility bill or a recent bank statement.
Benefits of refinancing with CommonBond
CommonBond offers the following benefits:
There are no origination fees, hidden costs or prepayment penalties.
The company offers a 0.25% interest rate reduction if you agree to make monthly payments via an automatic deduction from a savings or checking account.
CommonBond charges a low late fee — the lesser of 5 percent of the unpaid amount or $10.
You can use a co-signer who has a credit score of 670 to lower your interest rate.
If you use a co-signer, they can be released after 24 months of consecutive payments.
The company offers unique private, federal and consolidation loan refinancing options.
CommonBond offers up to 24 months of forbearance over the life of your loan.
Borrowers can refinance their parents' PLUS loans.
Borrowers have access to CommonBridge, a program designed to help borrowers who have lost their jobs find new employment opportunities. However, the company does not offer the same benefits as other lenders when it comes to unemployment protection.

CommonBond's Social Promise
The company's 1-for-1 Social Promise provides financial support to educate children in the developing world. For each loan they fund, CommonBond pays the tuition of a student in need for a full year through its partnership with Pencils of Promise. CommonBond has donated more than $1 million to Pencils of Promise.
Since it was founded in 2008, Pencils of Promise has developed over 200 schools and educational programs in Laos, Nicaragua, Guatemala and Ghana. CommonBond's partnership with Pencils of Promise has provided schools, teachers and technology to thousands of students. The company also makes an annual trip to Ghana to visit the classrooms built with its contributions.

Key takeaways
The student loan debt crisis is a polarizing issue. Fortunately, there a lot "good guys" out there who have devoted their lives to fixing it. CommonBond is one of them.
In this company profile, we covered:
CommonBond's mission and background.
How refinancing student loans with CommonBond works.
The primary benefits of refinancing with CommonBond.