Do You Need Tail Coverage On Your Malpractice Insurance Policy?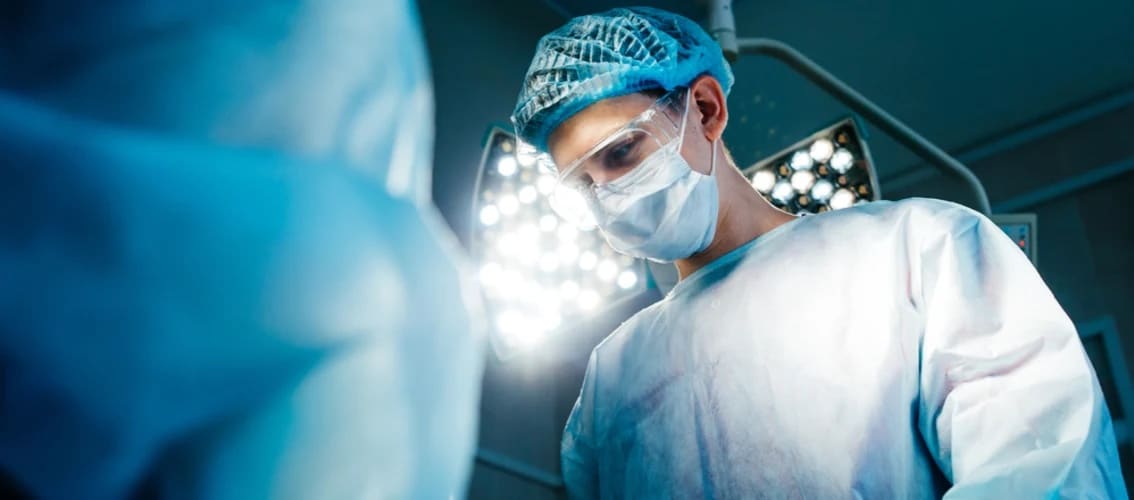 One of the complexities of malpractice insurance is that several years can elapse between a patient's treatment and a claim of malpractice. More time will go by while that patient's suit goes through the court system.
That's why medical malpractice insurance comes in two forms:
Occurrence coverage.
Claims made coverage.
An occurrence policy will pay a claim based on when a potential malpractice incident occurred, even if you no longer carry the coverage when a suit or complaint is filed. A claims made policy only provides coverage for as long as premiums are paid.

What is malpractice insurance tail coverage?
What happens if your claims made policy lapses or you switch insurers, then have a patient file suit? You would be liable for damages and not have insurance protection to help you cover that expense.
One way to avoid this scenario is to purchase an Extended Reporting Endorsement on your current claims made policy, often referred to as a "tail."
Tail coverage on a claims made policy enables you to report claims in the future even after that policy period has ended. It basically converts the policy into an occurrence policy.
Therefore if you purchase tail coverage on a policy that is lapsing or that you are replacing, any future claims on incidents that occurred while the policy was in effect will be covered.
Tail coverage generally stays in effect for an unlimited period. The coverage limits you had on the original policy will also remain in effect, unless you choose to carry lower limits of liability on the tail policy.

How much does malpractice insurance tail coverage cost?
The most common way to obtain tail coverage is to purchase it from the same carrier that issued the policy being cancelled or terminated.
The one-time cost of tail coverage is generally 1.5 times to 2.5 times what you paid in annual premium for the original policy, though it could be more. The amount will depend in large part on the period of time it will cover. In other words, how long the previous claims made policy was in effect.

Tail coverage does not provide all claims made benefits
Keep in mind that tail coverage may not provide all of the same benefits as your regular malpractice policy.
For example, your tail policy may no longer carry a consent-to-settle provision, which states the insurance company has to obtain your written permission before they can settle a claim. Without that feature, the insuer can settle with a defendent without your consent.
Tail policies also include legal and attorney fees inside the liability limits, instead of paying them outside liability coverage. This means legal fees count toward the liability limits on your policy, leaving less money available to pay toward the actual judgement.

Other options to extend malpractice coverage
You may also be able to purchase a standalone tail policy from a new insurance carrier. This option will likely be less expensive than buying it from the previous insurer.
Carriers sometimes offer free tail coverage to retiring physicians who have been continuously covered by the same policy for a certain period of time.
Another way to avoid malpractice coverage gaps is to purchase prior acts coverage from your new insurer, which is referred to as "nose" coverage. This endorsement enables you to obtain coverage from a policy you currently pay premium on for an incident that occurred prior to the policy's effective date.
In general, it's more affordable to purchase prior acts coverage from your new carrier than to get tail coverage from your former insurer. About the only reason to obtain tail coverage is if a claims made policy is cancelled or terminated and you cannot secure prior acts coverage from your new carrier.
This can happen if you become employed by a hospital or health system and receive their coverage. That's because many hospital systems are self insured and typically won't cover prior acts for incoming physicians.
Another common situation in which a doctor needs tail coverage is moving to another state. Often, a new policy issued in one state, whether individually or through a group policy, won't cover prior acts from another state. This would necessitate tail coverage from the previous carrier.
The bottom line is that you need malpractice coverage for all past, present and future procedures you were part of and patients you treated. Not only does this potentially protect you financially, having any gaps in coverage can also affect your medical licensing and in some cases, employment.
Like other aspects of malpractice insurance, tail coverage can be complicated. You should consult with an agent who has experience in this type of insurance coverage to review all of your options.