How to Deal With Stress in Medical School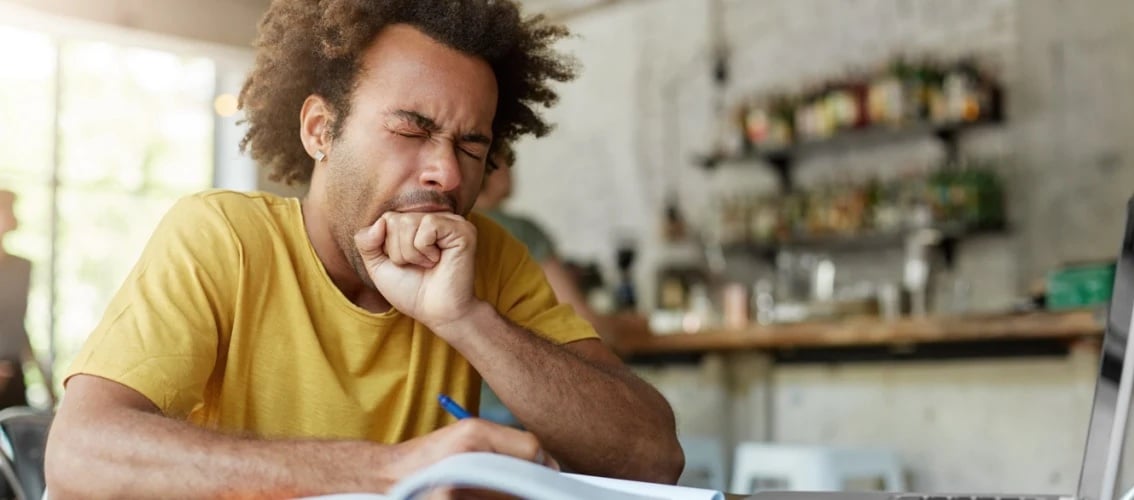 An alarming fact: The U.S. will have a nationwide shortage of approximately 90,000 physicians by 2025 due to burnout and stress
As a medical school student, you're likely highly exposed to certain stressors related to your academic workload, competition among peers, work-life balance challenges, financial difficulties, and more.
According to Medical Education Online, the results of a study showed that 11.2% of 1,137 respondents described their current stress level as "severe and debilitating." Of these students, 68.6% reported their stress level as "significant but manageable" and 15.4% described it as "moderate." A small portion (3.8%) reported their stress as "mild" and 0.3% reported no stress at all.
As a soon-to-be physician, you already know that stressors, if not handled well, can manifest into depression, burnout, somatic distress, decreases in empathy, serious thoughts about dropping out of medical school, poor academic performance, and even suicidal ideation.
Let's go through a few tips to help you deal with the various types of stress that you may face as a medical student.

Dealing with academic stress in medical school
Many students report high levels of academic stress, particularly related to their desire for successful academic performance.
Academic stress may occur as a result of homework, semester-long projects, exams, and quizzes. Take a look at a few basic ways you can combat academic stress:
Make to-do lists: When you prioritize what you need to do, you can more easily figure out the tasks you must complete. Breaking your tasks up into smaller chunks can help you manage the overwhelming feeling of multiple assignments. They might feel overwhelming to you at the moment, and breaking them up can make you feel more confident about handling them.
Plan your time: When you schedule your day, hour-by-hour, you know what to expect. Knowing what to expect can help you feel more in control of your schedule and tasks.
Create a rewards system: Yes, even medical school students should get rewards for making progress! Set up a rewards system for yourself once you complete a task. Go all out when you finally finish a major project — reward yourself with something you've always wanted!
Ask for help: Why waste time spinning your wheels? If you're struggling to understand a concept, get some help from a fellow student or a professor. Furthermore, if you find that academic stress has started to affect other areas of your life, talk to a counselor. Prolonged academic stress can result in severe medical consequences.
Relax on certain days: Identify specific time periods when you'll allow yourself to relax. If you have to schedule your relaxation time, do it! Don't focus on schoolwork during this time. Taking self-induced breaks helps you recharge and refocus.
Try meditation: Meditation has been shown to reduce burnout and stress among medical school students. Find a meditation app or other program that can help you relax and center yourself.
You might find other ways to deal with academic stress. You might choose a study buddy that you work with regularly or follow any number of these ideas. What works for one person might not work for another.

Dealing with financial stress in medical school
Financial stress can easily affect your health and academic performance. Over the last 30 years, tuition nearly tripled for private medical schools and quadrupled for public medical schools. In fact, the average student debt has increased from $25,000 to $166,750, while physician salaries have either remained stagnant or decreased.
Know what to expect: At the end of medical school, how much will you owe and how much can you expect to earn as a physician? Sometimes, just knowing how much debt you'll have and the approach you'll take to pay it off can make a huge difference. Having a plan can alleviate a lot of stress.
Take care of existing debt: If you already have some debt (such as credit card debt or debt from a personal loan), come up with a plan to pay it off. Consider consolidating your debt if you can lower your interest rate.
Talk to a certified financial planner for physicians: Why not get custom advice from someone who specializes in helping those in the medical profession? A financial planner can create a plan that carries you all the way to retirement.
Talk to other doctors: Talk to someone who hasn't been out of school for very long but has his or her own practice. That way, you can get a gauge on how he or she has handled student loan debt and navigated his or her practice. A mentor can provide a wealth of information and tame any financial stress you feel.
Dealing with the risk of medical school burnout
The National Academy of Medicine defines burnout as a syndrome characterized by high emotional exhaustion, high depersonalization, and a low sense of personal accomplishment.
Burnout can appear during medical school and throughout your professional career in a number of ways.
Burnout sufferers may experience depression, anxiety, sleeplessness, headaches, gastrointestinal issues, and poor concentration. Medical school attendees more often abuse substances compared to those with similar demographics who do not attend medical school.
U.S. medical schools have begun to address medical student burnout using the following approaches:
Offering pass/fail courses for medical students' first years
Offering annual surveys
Having students wear stress-monitoring devices
Encouraging medical students to support each others' physical, emotional, interpersonal, academic, and community health and needs
Turning the subject on students themselves by having them choose a personal health behavior to change and tracking that behavior
Addressing the root causes of stress through a medical training curriculum
Understanding and addressing the causes of burnout
Promoting professional fulfillment
Once practicing as a physician, you're not immune to burnout, either. Physicians regularly experience burnout for several reasons, due to too many administrative tasks, not getting enough time with patients, working too many hours, rising patient demands, and even worrying about their online reputation.
That's why it's important to recognize the signs of burnout in yourself and your fellow classmates. You can get ahead of burnout before it affects your overall performance.

Are you experiencing medical school stress?
Helping medical students deal with stress, in general, can seem short-sighted because medical school students often experience several different kinds of stressors at once.
That's why we nailed down three major sources of stress: academic stress, financial stress, and the risk of burnout.
First and foremost, realize that recognizing these signs and symptoms must start with you. Many medical school students realize firsthand that stress has affected themselves and their overall medical school performance.