Provide Financing: 2023 Practice Loan Review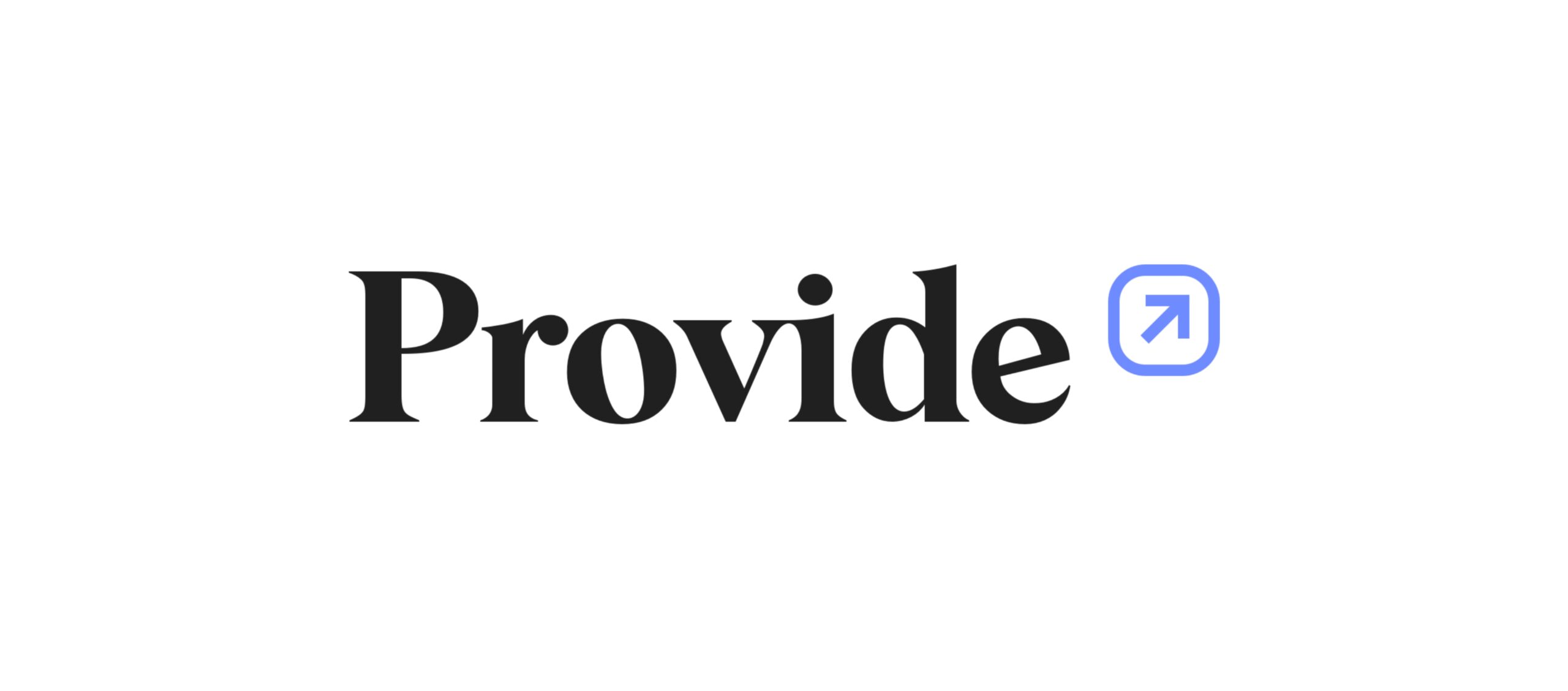 If you're a dental professional looking to purchase or finance a dental practice, Provide Financing is a virtual one-stop shop. Not only will they provide you with the financing to purchase a dental or veterinary practice, but they also offer other financial services, including bank accounts and insurance coverage.
But that's not all. Provide Financing also serves as an online marketplace for dental practices. Dental practices from all 50 states are listed for sale on the platform. You'll be able to choose the state, location, and specific dental practice you want to purchase. All relevant information about the practice is included on the website.

What is Provide Financing?
Provide Financing is a digital platform for healthcare practices. The company was founded in San Francisco in 2013, offering an integrated suite of financial products helping professionals start and run healthcare practices. 
Originally launched as "Lendeavor", the company rebranded under the name Provide in 2020. Today, the company has more than 160 employees and is growing steadily.
The company started out providing practice loans but has since grown to offer bank accounts and payment services. The company has originated more than $1 billion in loans. Loans provided are offered through Provide's banking partners.
In 2021, Provide Financing was acquired by Fifth Third Bank, putting the power of one of the largest regional banks in America behind them. It's this relationship that enables Provide to offer banking services to its clients.
Based in Cincinnati, Ohio, Fifth Third Bank was founded way back in1858. The bank has $207 billion in assets and operates more than 1,000 branches in 11 states, all located in the eastern half of the US.

Provide Financing Practice Acquisition
Provide enables dental professionals to locate dental practices for purchase nationwide. They don't act as a direct practice broker, but instead aggregate dental practice listings from practice brokers across the country.
You can locate a dental practice of your choice on the web platform and begin the acquisition process directly from the site.
Provide offers listings of dental practices in all 50 states. A summary of available practices is provided, giving you the geographic location, annual collections, type of practice, the number of operatories in the practice, and the square footage of the facility.
Once you identify a practice that interests you, you can click on that practice, and you'll be provided with more comprehensive information.
You'll see that the practice broker is listed, along with other relevant information on the practice. And if you're interested in pursuing the purchase of that practice, you can enter your name, email address, and phone number to allow for contact by the broker.
You can also check the box at the bottom right-hand side of the screen that indicates "I'm pre-qualified for financing", then request more information from the broker. 

Provide Financing Practice Loans
Provide Financing offers loans to acquire dental or veterinary practices, as well as build new practices and expand your existing practice. The company doesn't disclose all practice loans offered but included in the mix are those loans offered by the parent company, Fifth Third Bank.
One area where Provide stands out is in dental experience level. While most lenders require at least 12 months of direct practice experience, Provide will accept as little as six months as a dental associate, as long as you are able to provide six months of production reports.
Practice Acquisition Loans
A practice acquisition loan, or start-up financing, is offered with the following terms: 
Loan Type:

Practice Acquisition

Career Status:

Attending 1+ years, but will go as low as six months with production reports

Offer

: 

Up to 100% financing

Interest rate:

fixed rate
Equity Cash-Out Loans
In addition to practice loans for purchase, Provide also offers borrowing against your existing healthcare practice. They do this through a product referred to as Equity Cash-Out. Loan proceeds are available for any business purpose, including practice expansion and equipment acquisition.
What's more, rather than the gradual disbursement of loan proceeds as the expansion or acquisition progresses, Provide gives you complete control over the loan proceeds, to disperse as you see fit. 
No details of the Equity Cash-Out loans are available on the company website.
Fifth Third Loans
As a subsidiary of Fifth Third Bank, Provide makes some of its practice loans available to dental professionals through the bank. They also offer other services through the bank, including bank accounts and insurance.
Most specifically, Fifth Third offers physician mortgages. These are available to medical doctors, doctors of osteopathy, doctors of dental medicine, doctors of dental surgery, and doctors of podiatric medicine.
Two programs are offered, the Established Physicians and Dentists program and the Residents, Fellows, and New Physicians program. The program details are as follows: 
The Established Physician and Dentists program:
Loan Type:

Purchase or Refinance

Career Status:

Attending 1+ years

Offer

:

100% financing up to $750,000;

95% financing up to $1 million;

85% financing up to $1.5MM

Minimum Credit Score:

720
The Residents, Fellows, and New Physicians:
Loan Type:

Purchase or Refinance

Career Status:

Training or Attending 1 year or less

Offer

:

100% financing up to $750,000;

95% financing up to $1 million

Minimum Credit Score:

720
One of the advantages of either of these programs is that they don't require private mortgage insurance on loans greater than 80% of property value. That feature alone can save you hundreds of dollars per month.

Provide Financing Pros
Full-service practice acquisition platform, providing you with opportunities to locate, purchase, and finance the practice of your choice.

Works with multiple lending partners, much like a loan broker.

Banking services and insurance are offered through Fifth Third Bank.

Will provide practice financing for dental professionals with as little as six months of work experience.
Provide Financing Cons
Functions as an intermediary, not as a direct lender.

Though you may identify a practice to purchase through the platform, you'll be working with a practice broker to complete the transaction.
Provide Financing Practice Loan Alternatives
Provide Financing isn't the right choice for you, you can shop among other providers.
Bank of America

offers practice loans for medical doctors, dentists, optometrists, and veterinarians. Loans are available between $100,000 and $5 million, with fixed rates and terms of up to 15 years. The funds can be used to start a new practice, acquire a new practice, expansion, remodeling, or purchase real estate or new equipment.

US Bank

offers practice loans to acquire, refinance, expand, relocate, or launch a practice. They also have financing available for equipment purchases. US Bank provides up to 100% financing with terms up to 10 years, and no prepayment penalty. They may offer up to six months interest-only, and a 12-step-up program.

Wells Fargo

also offers practice loans for up to 100% financing. Loans can be used for starting, purchasing, or expanding a medical practice. They also offer practice support, project oversight, and even access to healthcare business specialists.

 
Is A Provide Financing Practice Loan the Right Choice for You?
Not only does Provide Financing offer practice loans, but it also functions as an online marketplace to help you acquire the practice of your choice. Provide specializes in dental and veterinary practices, so you may need to consider going elsewhere if your specialization is a different area of healthcare.
FAQ
With more than $1 billion in practice loans issued since the company was launched in 2013, Provide Financing has become one of the major players in the practice loan space. It's clear that medical professionals have voted with their feet, and have frequently chosen Provide for their practice loan needs. 
It also has the obvious advantage that you can both acquire a practice through the platform, as well as obtain financing for the purchase.
Looking for financing? Check your practice loan options here.
Not directly, but physician mortgages are available through their parent company, Fifth Third Bank. Details of those mortgages are spelled out above.
As a full-service practice loan provider, Provide Financing gives you the ability to prequalify for financing. To get the process started, you can take advantage of the Payment Calculator on the website:
In addition to providing you with the monthly payment on the amount of financing you'll need, you can also run different scenarios to determine the payment arrangement that will work best for you.
And if you like what you see, you can begin the prequalification process directly from the calculator. Provide Financing has live representatives available to help guide you through the process.