Provide: 2023 Medical Practice Financing Company Review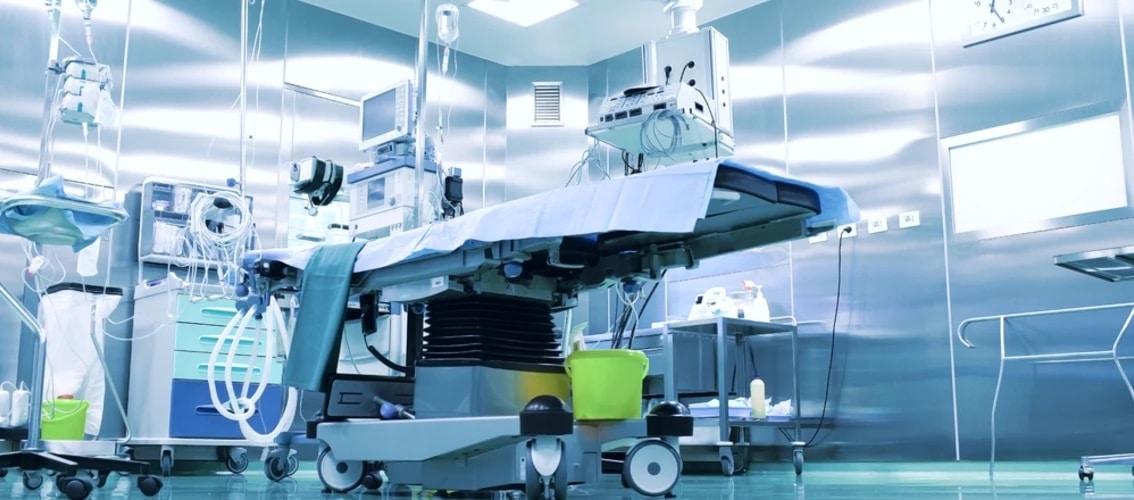 Formerly known as Lendeavor, Provide is a leading digital lender that provides financing solutions to medical practices. Although Provide is based in San Francisco, the company does not have any brick-and-mortar branches.
Traditionally, there's been an array of big banks and financial institutions vying for market share in the healthcare lending space.
Now, a new player is looking to redefine what it means to offer modern practice financing. Meet Provide, the subject of this medical practice loan review.
If you are a healthcare practitioner in need of financing, Provide can help you:
Start a new practice.
Expand your current practice.
Better equip your practice.
Even purchase another practice.
Needless to say, there are a number of options worth exploring with this tech-savvy lender. Read on to learn more.

About Provide
Provide, a privately-held company, was founded in 2013 by two high school friends from Minnesota, James Bachmeier III and Daniel Titcomb. Bachmeier III designed Provide's multifaceted infrastructure. In just one year, the duo drove loan originations from zero to upwards of $100 million in annual return rate.
Today, Provide is made up of computer scientists, software engineers, financial professionals, credit risk experts and even academics. This team of experts strives to revolutionize healthcare lending with innovative technology, outstanding service and industry expertise.
Provide medical practice financing basics
The company lends to all medical professionals, including dentists, optometrists and veterinarians. This typically includes making loans for one or more of the following purposes:
Practice startup.
Practice expansion.
Practice acquisition.
Practice equipment financing.
That's great — but what makes Provide different?
Provide utilizies technology to expedite the entire lending experience, making it incredibly efficient for borrowers. The team has built innovative software that takes complex transactions, such as purchasing your first practice, and makes them as easy as 1-2-3. As a result, you get to spend less effort and time applying for financing. Better yet, this efficiency translates to faster funding and the lowest available rates.
Provide signed a 5-year deal with First Internet Bank (FIB) that enables customers to access all the digital business services that FIB offers. This deal puts Provide in the same practice transition-financing pedigree as seasoned industry giants Bank of America and Wells Fargo.
While Provide provides different kinds of loans to different healthcare specialists, dental loans account for the majority its business to-date. The company works with everybody, from brand new startups to well-established dentists. Provide also enables practice owners to finance new medical equipment from approved vendors.

Provide borrower eligibility requirements
Provide is perfect for those looking to start, buy or refinance a new private medical practice. Compared to traditional banks and lending institutions, Provide is more flexible when it comes to the eligibility requirements that prospective borrowers must fulfill.
Provide provides financing to bank quality borrowers. Not only are there minimal eligibility requirements to fulfill, but the process is entirely paperless, making financing your dream practice easy and hassle-free. Better yet, doing so will not affect your credit score.
To obtain medical practice financing through Provide, you need to set aside a few minutes of your time to pre-qualify. From there, it is important that you provide accurate, current and complete information. Of course, you must be at least 18 years and capable of entering into legally binding contracts under applicable law to use their services.

Benefits of financing your practice with Provide
There are a number of benefits that you will enjoy when you finance your medical practice with Provide. These include:
Lightning fast approvals. Prequalify in minutes and get approved for a loan in just a few hours. Just how fast is that, you ask? Five times faster than most big banks.
Easy application process. Paperless application process makes the application process as smooth as possible. Provide has a user-friendly dashboard that allows you to effortlessly upload your e-documents.
Great rates. Provide partners with various lenders, thus helping you select the one that offers the financing you need at the best available loan terms and rates.
Wide range of loan products. Partnerships between Provide and several banks enables you to access a wide range of loan products and services. For instance, you can leverage all of FIB's digital business services and products.
Connection with experts. Whether you are in need of a great attorney, consultant or CPA, Provide's network will connect you with reputable experts in your field.
Seamless integration. Provide's software integrates every party involved in your lending experience directly and seamlessly. This saves you lots of time and effort.
Security. The company uses bank-level encryption to protect your information and keep it safe.
Credit record. The loan pre-qualification process does not negatively impact your credit score.
Key takeaways
Since its inception in 2013, Provide has gradually become the go-to online platform for healthcare practitioners in search of financing. And rightfully so. Working with a company that can quickly and efficiently get you approved for loans means that you are well-positioned to start, buy or refinance your practice.
In evalutating your practice finance needs, it helps to understand the following about Provide:
The short, but storied history of Provide.
What sets Provide apart from traditional lenders.
Benefits of financing your practice with Provide.