Employment Agreement: Resident Doctor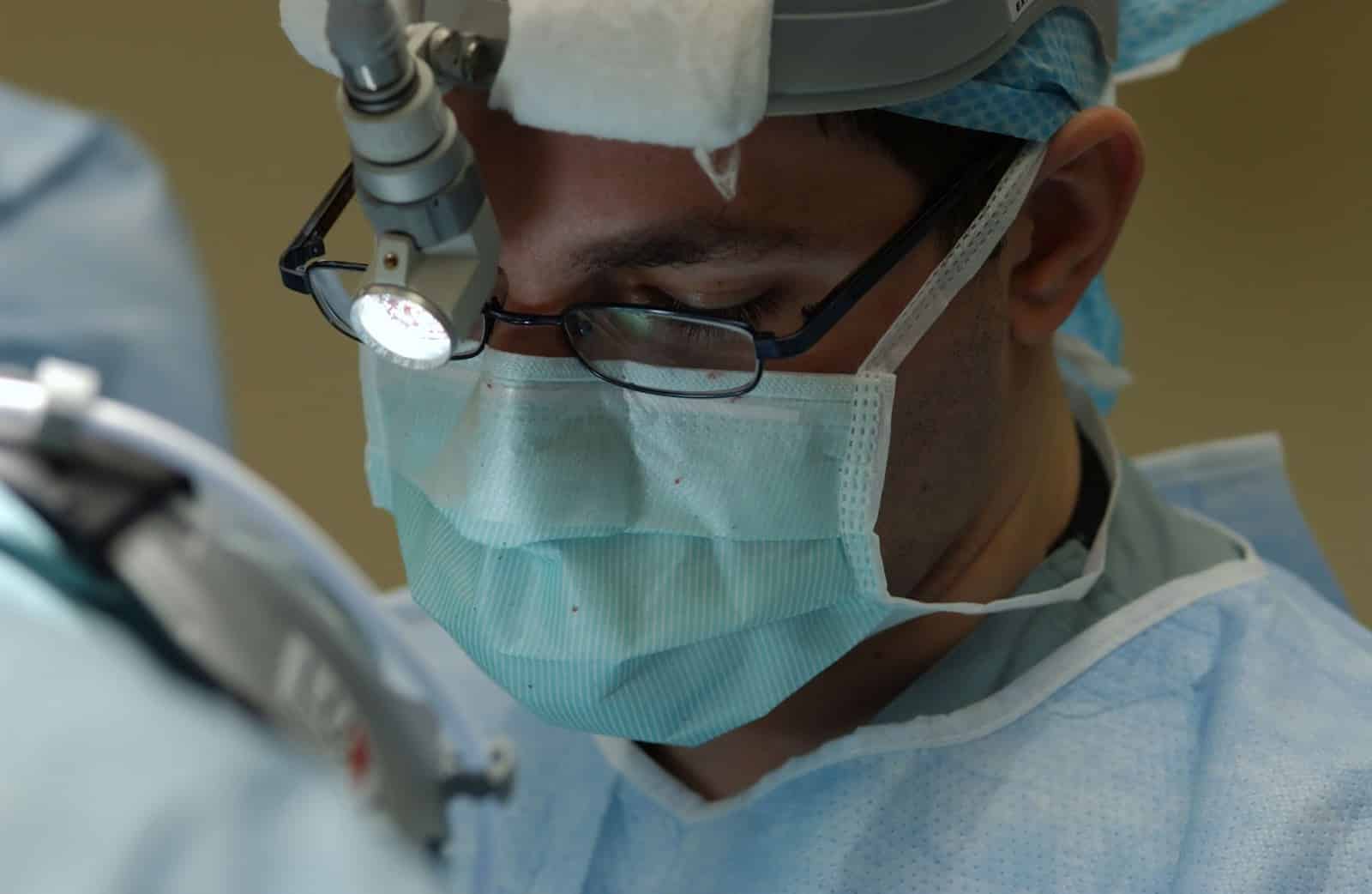 Whether you just started medical school or are about to graduate, you already know that the next big step in your career will be training in a residency program.
Once you get accepted into a program, there's one more thing you'll have to do that you may not even realize:
Sign an employment agreement.
Employment agreements are binding contracts, so it's vital that residents understand what they're all about.
Here's our complete guide on resident doctor employment agreements, red flags to look out for, and tips to guide you through the application process.
---
Enter a Residency Program to Become a Resident Doctor
A resident doctor is a medical school graduate training in a residency program.
The first year of residency training is the internship year, so first-year residents are referred to as interns. The second year is the junior year, so residents in year two of medical training are called junior residents. Senior residents are those in the third year.
Regardless of the medical college attended or the medical specialty chosen, all aspiring physicians must complete post-graduate training under the guidance of an attending physician before they can practice independently.
Medical residency programs vary in length from three to seven years. All physicians must spend at least three years pursuing their post-graduate medical education, but those that opt to enter more specialized fields may be required to do one year, two years, or even three years more.
Here's a look at the specialties and subspecialties that require extensive residencies, as well as those that do not require further training:
Three years of residency:

Pediatrics
Internal medicine
Family medicine/primary care
Four years:

Anesthesiology
Dermatology
Neurology
Ophthalmology
Physical medicine
Emergency medicine
Obstetrics-gynecology
Pathology
Psychiatry
Five or more years:

Diagnostic radiology
Radiation oncology
General surgery
Orthopedic surgery
Otolaryngology
Urology
Plastic surgery
Neurosurgery
Upon completing residency, some physicians train even further by entering a fellowship program.
---
How Do You Get Into a Residency Program?
In order to become a resident physician, you must be a medical school graduate and participate in the National Resident Matching Program in your last year of med school.
The NRMP matches medical students with the hospital where they'll do their residency. Those who don't match through NRMP may enter a residency program through the Supplemental Offer and Acceptance Program, commonly called SOAP.
To match, you have to apply for various programs.
That starts with submitting applications through the Electronic Residency Application Service. ERAS streamlines submitting applications and providing all the residency programs you're interested in with your supporting documents.
Whether you enter residency through the NRMP or SOAP programs, both require medical graduates to pass a series of examinations prior to starting residency.
MD students must pass steps one and two of the USMLE exam.
DO students must pass levels one and two of the COMLEX exam.
Tips for Applying to Residency Programs
Applying to residency programs is a complex process that takes several months from start to finish. Here are some things you can do before applying that will make it easier and help you match with the right program.
Research the ERAS and NRMP Deadlines
Both ERAS and NRMP have deadlines and particular timelines for filings and submissions. Be sure to look at the current ERAS timeline and the current NRMP calendar so you know these critical dates.
Research Residency Programs in Advance
Most med students submit their residency applications in September of their last year of med school. But they start researching residency programs long before that.
In addition to doing research online, talk to as many professors, advisors, and alums as possible to learn about the various programs you're considering. This can help narrow down the best opportunities available and may make you aware of some you didn't know about.
Don't Wait to Submit Your Applications
You can start preparing your application well in advance of the filing deadlines. Writing a personal statement can be especially tricky, so it's never too soon to start.
Brush Up On Your Interview Skills
Residency programs want to know who you are before they decide if they want to match with you. One way to do that is with an interview.
Whether in-person or virtually, you will have to interview face-to-face with multiple institutions. Carve out time to brush up on your interview skills to get a leg up on the competition.
---
Before You Begin Your Residency Training, You'll Have to Sign a Contract
Physician contracts aren't just common — they're the norm. Most doctors will sign them multiple times throughout their career, including every time they:
Get hired by a new employer
Decide to renew or extend their current contract with their current employer
The resident doctor employment agreement is the first of many contracts you'll sign. As soon as you look at it, you'll realize it's full of complex and somewhat confusing legal terms you might not be familiar with.
Whether you're signing your first contract or your tenth, it's crucial that you hire a contract review lawyer to review the terms before you sign off on them. Even if you are familiar with the legal terms, laws and norms change over time.
---
What's Included in a Resident Employment Agreement?
Employment agreements contain all the terms, responsibilities, and details of your residency training. There are multiple parts, and each one is just as important as the next.
Terms of Employment
Every contract will include the basic, fundamental elements of your employment, including the start and end dates of the contract and the position's location. If you are expected to work and train at different sites on different days, it should say so.
Hours/Schedule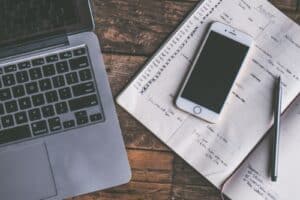 Employment agreements detail the number of hours and days per week you are required to work.
For residents, that's a lot of hours in a given week.
It's not unusual, for instance, for residents to work 80 hours per week, including nights and weekends. In fact, they used to work even more, but the Accreditation Council for Graduate Medical Education has set standards to limit the number of hours that residents can work in a given four-week period.
The (ACGME) limits residents to working 80 hours per week, averaged over this period of time. This includes clinical hours as well as educational hours.
Keep in mind that 80 hours per week does not mean you'll be scheduled to work 16 hours per day, five days a week. In fact, many residents do 28-hour shifts every other day instead.
Salary
In the US, the average salary for a resident is $63,400 per year. There is little deviation among how much residents earn, and the resident salary only increases slightly from PGY-1 to PGY-6.
Here's what the average resident earns each year:
PGY-1: $57,100
PGY-2: $58,800
PGY-3: $61,000
PGY-4: $64,500
PGY-5: $66,800
PGY-6: $68,500
Your employment agreement should clearly state how much you'll earn, which will probably be close to the figures above.
Benefits
Because residents are hospital employees, they receive benefits like all full-time employees do. Contracts should include a list of all the benefits you'll get, including:
Healthcare insurance
Disability insurance
Life insurance
Paid time off/vacation days
Read more: Discount Disability Insurance for Residents and Fellows
Duties and Responsibilities
Your contract will include a section covering your daily duties and responsibilities. Residents should expect to see details such as:
Providing general patient care
Doing rotations under the supervision of an attending physician
Performing patient assessments
Performing diagnostic tests
This section of the contract may also state your requirements for clinical hours and educational hours.
Termination Clause
Residents are employees and are working voluntarily as per themselves and the employer.
The termination clause in your contract usually states that failure to comply with any of the terms or clauses included is cause for termination.
It also allows the resident a set period of time in which they can cancel and back out of the contract without being subject to legal ramifications.
Rules and Regulations
Contracts include regulations every employee has to follow, such as:
Code of ethics/code of conduct
Liability insurance
Confidentiality agreement
HIPAA compliance laws for handling medical records
Moonlighting at a part-time job
Pay special attention to what your contract says about who will pay for liability insurance. The hospital where you're training should pay for malpractice insurance, as residents are not required to carry their own.
If you're planning to work a part-time job during residency, keep an eye out for any moonlighting clauses. Many programs prohibit residents from "moonlighting," or working in any job outside of the residency itself.
Don't be shocked if you have to agree to some pre-residency screenings as well. Health screenings and background checks are often required before employment.
---
Red Flags to Look Out for in Your Employment Agreement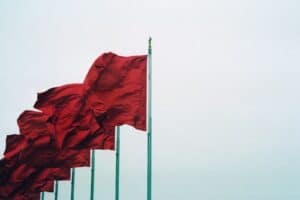 Residents don't get signing bonuses. They don't have the opportunity to negotiate for a bigger salary. They don't have to worry about restrictive covenants in non-compete clauses. If you see these things in a resident agreement, investigate further.
There is another red flag that residents need to pay attention to, and it's a difficult one to spot:
The absence of information.
Unless you're an expert in contract law, it can be nearly impossible to identify a missing clause or term that doesn't appear in the contract, but should.
Some contractual terms protect the employer, and some protect the resident. If your contract doesn't include terms that protect you, don't sign it.
That's why it's always best to hire a contract review lawyer to review the agreement for you. They will be able to spot what's missing and request that your employer add it in before signing. Certain missing items, such as your hours, salary, and benefits, can have an immediate and long-lasting impact on your residency experience.
---
Recap
Read your contract thoroughly, devote some time to understanding the legal terminology, and be sure to hire a contract review lawyer before you sign it.
Getting familiar with this process as a resident-to-be will only make it that much easier to understand the agreements you'll be presented with in the future.
Ready to protect your upcoming income with disability insurance? Looking to purchase a home before you finish your residency? Contact
LeverageRx
now to learn about insurance products and loans that can benefit you in residency and throughout your career.