Resident Physician Mortgages from Start to Finish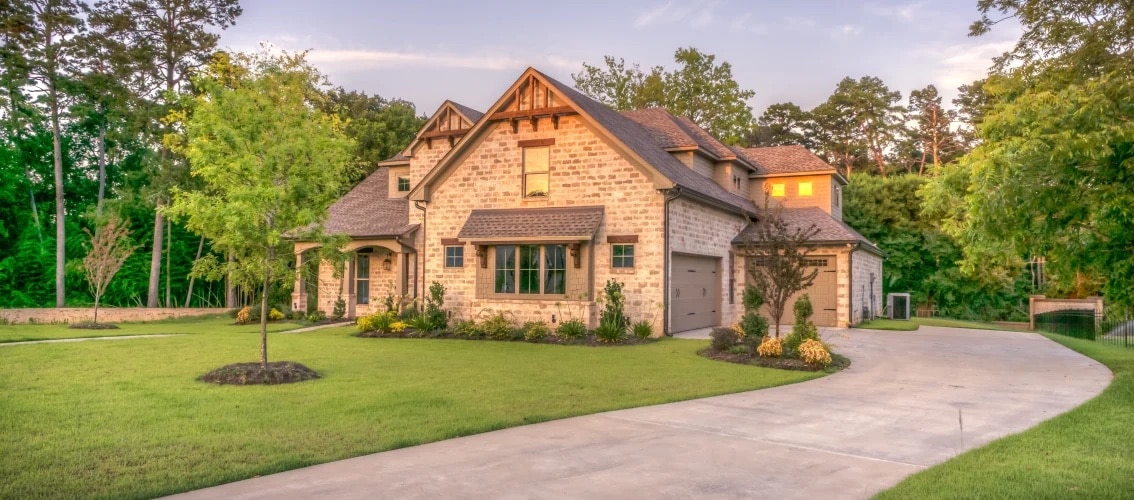 As a doctor-in-training, you'll likely face three or more years of residency, which can mean 80-hour work weeks and likely, more than a handful of 24-hour shifts.
But where do you call home after those long days? You've got to live somewhere — not just at the hospital! Since residency can last between three to seven years (surgical residencies must go on for a minimum of five years), you might seriously consider buying a home during this period, especially if you're averse to paying rent.
In this piece, we'll walk through the financial situation of doctors in residency and go over why it might make sense — or not! — to buy a home during residency. We'll also go over LeverageRx's resident physician home loans and the downsides to taking on a resident physician home loan during this period of your life.

The Financial Situation of Doctors in Residency
As a resident, you're likely aware of some of the common financial situations residents encounter, such as smaller salaries, large amounts of student debt and empty wallets and savings accounts. Let's go over each of these financial realities in conjunction with how the situation pertains to getting a home loan.
Smaller Salaries
The average first-year resident makes around $60,000, about a quarter of what practicing physicians can earn, depending on specialty. There's not a lot you can do to increase that amount, according to the American Medical Association. Resident salaries are determined by your institution and correlate with your training year, not your specialty. In other words, just because plastic surgeons usually make more than family practice physicians in practice, that doesn't mean that it translates to residency. All residents in their third year of training get the same salary and all residents in their sixth year also get paid the same.
Student Debt
Individuals who borrow for medical school take on large loans. The median debt was $200,000 in 2019, with the average four-year cost for a public institution at $250,222. Private school costs even more — $330,180, according to the Association of American Medical Colleges. It's important to note whether you will need to pay on your student loans during residency. If not, interest will still accrue during this time and you may owe more later on.
However, many doctors may qualify for loan forgiveness under the Public Service Loan Forgiveness (PSLF) program. The program offers forgiveness of loan balances after qualifying physicians make 120 qualifying payments, or 10 years of payments.
Few Funds in Savings
Many residents find it difficult to save money during residency. Budgeting, saving and organizing your finances takes time, which is something you might not have when you're working 80-hour weeks. You may find it even more difficult to save if you owe on student loans during your residency or if you're completing your residency in an area that has a high cost of living. Often, resident salaries don't mesh well with the cost of living in expensive cities like Seattle or New York.
Residents can find a number of ways to save money, such as looking for a residency location with a low cost of living, subsidized housing from your college or university, getting a roommate, setting up a budget and not spending above your means. You can also mention that a lot of doctors have spent many years studying medicine that they are very unprepared for dealing with financial situations, like a mortgage.

Does it Make Sense to Buy a Home as a Resident?
For some, it may make sense to purchase a home as a resident. For others, it may not make sense at all. First of all, you need to consider the length of time you plan to stay in your residency location. If you only plan to stay for three years or fewer, it may make sense to rent instead.
You may also need to research the market affordability in your area. Residents in New York and California will pay far more for a home compared to residents who complete their residency in Iowa. Furthermore, some areas of the country have exploded in cost in raging seller's markets. In 2022, buyers can continue to expect elevated prices, low inventory and fast turnaround, according to CNBC. It's also important to understand how much it costs to buy a house, what with the extra costs involved, including down payment, closing costs and insurance costs rolled together. Here is a breakdown of some of the costs you may encounter:
Down payment: The down payment is the amount you put down upfront for a mortgage loan. You can get a mortgage loan today for as little as 3% down, but it does depend on the home you're considering, the property type, your credit score and current mortgage rates.
Closing costs: Closing costs refer to the fees you pay to your lender at closing. They will cover things like the origination fee, appraisal fee and title insurance costs, for example.
Earnest money: Earnest money (while not a requirement) shows a seller that you're serious about buying a home. It can set you apart in a competitive seller's market.
Home inspection: While not required, a home inspection is a good idea because it means an inspector checks the house for major problems so you don't buy a house with a bad foundation or another major issue.
It may be just as important to analyze some costs you'll have to pay after you purchase a home: homeowners insurance, homeowners association (HOA) fees and maintenance. Ultimately, homeownership means that when you have a flooded basement, you either clean up the mess yourself or hire a company to do it. If you have a termite infestation, you must call around to find a professional to fix it. In other words, you can't call a landlord to take care of the home — it's your responsibility.

Resident Physician Home Loans
If you think you want to purchase a home as a resident, you can consider getting a physician mortgage loan, a low- to no-down payment mortgage designed for medical professionals. You can find some zero-down options for residents and fellows, doctors and dentists. Through LeverageRx, you can get jumbo loans, relaxed debt-to-income ratios and physician loans with no PMI requirement.
Just in case: Debt-to income ratio (DTI) is a ratio that compares the percentage of your debt obligations against your monthly gross income using this formula: Monthly Bills ÷ Gross Monthly Income (income before taxes) = DTI Ratio.
Also, PMI is a type of insurance that protects your lender if you default on your loan. Your lender will probably have you make PMI payments if you can't come up with a down payment greater than or equal to 20% of the loan amount.
Compare rates to find the best physician mortgage loan for you with LeverageRx.
Downsides of Taking a Resident Physician Home Loan
As a resident, you may have already taken on a lot of debt with student loans and it may not make sense to add any more to your debt load. In addition, lenders may try to dangle a larger loan in front of you, which means that you may be tempted to buy more home than you need. Anytime you buy a home, you face risks: The housing market could plummet and so could the value of your home. Your residency may end and you may end up not being able to sell your property.

Should You Get a Home Loan?
One thing to remember: Real estate has historically been one of the best investments anyone can invest in. (There's a reason that billionaire Andrew Carnegie said that 90% of millionaires received their wealth by investing in real estate.)
So, what about you? Do you think you're ready to take on a resident physician home loan? Carefully consider your financial situation, your credit, your budget and also your long-term plans. If you think you'll plant roots in the same city after your residency, a home loan might make a lot of sense. If you think you'll jet out of there as soon as your residency is over, you might want to rent instead.
If you think you want to go this route, getting a home loan as a resident physician doesn't have to be complicated. Learn how to get pre-approved for a home loan as a resident physician with LeverageRx.
FAQs
You may qualify for a home loan based on a number of factors — your successful completion of medical school, decent credit score, proof of income and more, but that doesn't mean you should do it. Do some careful math to determine whether a mortgage will make more sense over paying rent.
A physician or "doctor" mortgage refers to a special loan program that a lender can use to attract and market to health care professionals, including residents. They often offer low down payments, no private mortgage insurance (PMI) and flexible debt-to-income ratios (DTIs).
Sometimes physician mortgage rates are higher because lenders don't charge PMI on physician home loans and may take slightly higher DTI ratios because of doctors' high student loans. They often make up for these shortcomings by charging higher interest rates.