Student Loan Forgiveness: A Comprehensive Guide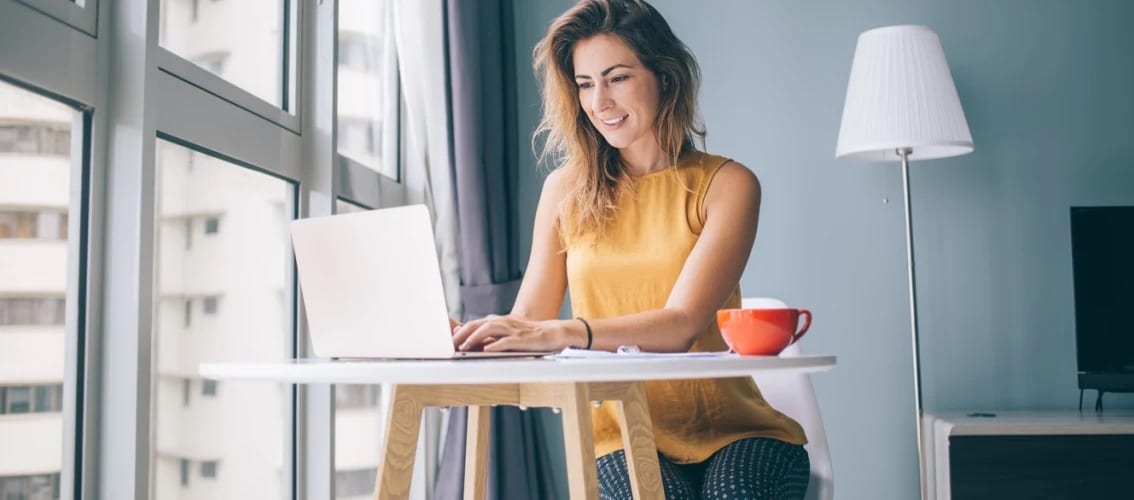 Outstanding student loan debt in the U.S. has grown at double the rate it had in previous years, reaching a record high of over $1.57 trillion.
This has made student loan forgiveness a pressing issue — one that uniquely affects doctors and other highly specialized professions given the extended nature of their education and training.
But what does student loan forgiveness actually mean and who qualifies for it? And what does President Biden have up his sleeve with regard to student loan forgiveness?

What is student loan forgiveness?
Forgiveness, cancellation, or discharge of your student loans mean that you will no longer have to repay some or all of your loan. You might also hear the word "discharge" in conjunction with your student loans. However, there's a slight difference between forgiveness/cancellation and discharge of your loans:
Forgiveness or cancellation: You're no longer required to make payments on your loans due to your job.
Discharge: You're no longer required to make payments on your loans due to other circumstances.
Let's go through a few types of student loan forgiveness, discharge, and cancellation.
Public service loan forgiveness: You may receive loan forgiveness under the Public Service Loan Forgiveness (PSLF) program. Once you've made 120 qualifying monthly payments, PSLF will forgive the remaining balance. Those who work in public service can include government workers, those in public safety, health services, teachers, public education, public interest law, and other types of work, for example.
Teacher loan forgiveness: If you teach full-time for five consecutive years in a low-income school district, you may receive forgiveness on certain loans.
Perkins Loan cancellation: Based on employment or volunteer service, you could get your Perkins Loan canceled or discharged.
Closed school discharge: If your school closes while you're enrolled or after immediate withdrawal, you may get discharged from federal student loans.
Bankruptcy discharge: In rare cases, you may get your student loans discharged after declaring bankruptcy.
Disability discharge: If you become totally and permanently disabled, you can get your federal student loans or TEACH Grants service requirements discharged.
Discharge due to death: The death of the borrower or on the behalf of a PLUS loan could result in discharge due to death.
Borrower defense to repayment: You might get your federal loans discharged if you took out loans and the school failed to follow through correctly with your loans.
False certification discharge: If your school incorrectly certified your eligibility to receive a loan, it could become discharged.
Unpaid refund discharge: If you withdrew and your college or university didn't return the required loan funds to the servicer, you might discharge a portion of your federal student loans that the school didn't return.
Parent borrower discharge: A parent PLUS loan can become discharged if you die or if you become completely disabled. You may also receive the discharge through bankruptcy. You may also get a discharge for any of a number of other circumstances as well.
How to get student loan forgiveness
You can contact your loan servicer to find out if you're eligible for forgiveness in any one of these situations.
Your student loan servicer may also help you do the following if you don't qualify for forgiveness: lower your monthly payments, consolidate multiple federal loans into one loan (and therefore, one monthly payment). Your loan servicer may also help you apply for deferment or forbearance (which means that you temporarily postpone or reduce payment amounts).
Who qualifies for student loan forgiveness?
You must qualify to get student loan forgiveness, and several of the situations described above fit the description in the "forgiveness" category. However, in terms of specific job-related forgiveness, you can check into the following:
Teacher loan forgiveness (described above)
Public service loan forgiveness (described above), such as through AmeriCorps VISTA, AmeriCorps NCCC, or AmeriCorps State and National, for example.
Those who served in the military can get special benefits and repayment options through the U.S. Department of Education and the U.S. Department of Defense. For example, you can look into interest-rate caps and more under the Servicemembers Civil Relief Act and Department of Defense student loan repayment programs.
Attorneys who work for the U.S. Department of Justice can tap into benefits. Lawyers can also find other ways to get their loans forgiven.
The Faculty Loan Repayment Program encourages students to pursue faculty roles in health care fields.
The Indian Health Service (IHS) Loan Repayment Program awards two-year service obligations to practice full-time at an Indian health program site.
The John R. Justice Student Loan Repayment Program (JRJ) provides loan repayment assistance for state public defenders and state prosecutors.
The National Health Service Corps (NHSC) offers tax-free loan repayment assistance.
Licensed health care providers can pay off student loans in exchange for a two-year commitment at an NHSC-approved site through the NHSC Loan Repayment Program (NHSC LRP).
The National Institutes of Health (NIH) offer loan repayment programs through quarterly loan repayments.
The Nurse Corps Repayment Program supports registered nurses (RNs), advanced practice registered nurses (APRNs) and nurse faculty.
The USDA Veterinary Medicine Loan Repayment Program helps veterinarians who agree to serve in a NIFA-designated veterinarian shortage situation for three years.
Your particular workplace may offer its own loan forgiveness program. Also note that private loans do not qualify for forgiveness — only federal student loans, which is what this article covers.

Biden and student loan forgiveness
The U.S. Department of Education under President Joe Biden canceled nearly $56 million in student loan debt for around 1,800 borrowers in July 2021.
However, this canceled debt was specifically enacted through a program that already existed: the "borrower defense to repayment" program, to help those defrauded by schools that engaged in misconduct or violated certain laws.
Biden extended student loan forbearance, set to expire at the end of September, and despite his campaign promises, no comprehensive student loan forgiveness legislation has officially been presented. Take a look at some possible initiatives that could change student loans:
Canceling $10,000: Biden's administration has committed to canceling $10,000 for each federal student loan borrower, which would cancel $73.8 million in loans.
Income-driven repayment plan: Biden's income-driven repayment plan would forgive federal student loan debt after 20 years of consistent payments. Individuals making $25,000 or less annually wouldn't owe payments or accrue interest on loans.
Increase Pell Grants: Biden said during his presidential campaign that he wanted to increase the maximum value of Pell Grants. He called for an $85 billion investment in the award with $1,400 for each student in additional Pell Grant assistance.
Free college tuition: Biden also wanted to make four-year public colleges and universities tuition-free for students whose family incomes fall below $125,000. In addition, Biden also supports giving states, territories, and tribes a free college education.
Consider refinancing if you do not qualify for forgiveness
You may want to consider refinancing your student loans if you can't get them forgiven. In order to refinance, you need a college degree, good credit, and a solid income. You may want to consider refinancing if you know you'll save money in the long run. You may also want to refinance if you have private student loans, student loans with high variable interest rates, the rate environment is strong or your finances have improved (when you're on sturdier financial footing).

Are you a candidate for student loan forgiveness?
Think you might qualify for student loan forgiveness? Your best bet: Find out whether you can get student loan forgiveness by asking your employer or loan servicer for more information. You may also want to consider refinancing if you won't qualify for loan forgiveness.