What is Physician Coaching?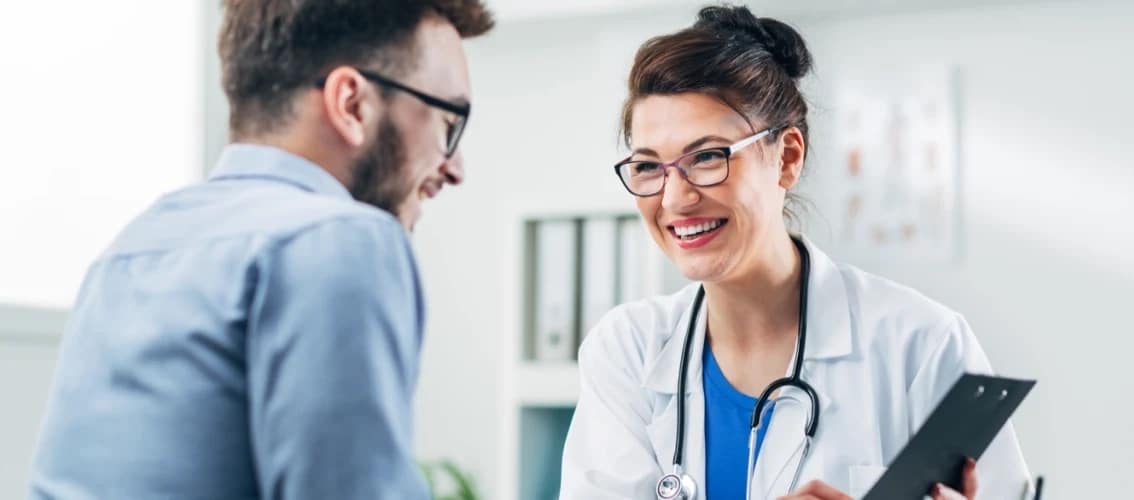 This is how coaching benefits physicians and anyone in the healthcare industry.

What is Physician Coaching?
Physician coaching is the practice of one physician hiring a trained professional to help guide him or her in setting goals, for work or personal life. For example, let's say a physician is working at a hospital but ready for the next level in his career: Opening his own medical practice. Through physician coaching, this person will have someone helping them map out the specific steps to take, how to prepare and how to measure success. A physician career coach does not necessarily need to have a medical background, they just need to have the tools to guide another person in their life journey.
Coaching has become a big business and not only for medical professionals. At the end of the day, a life or career coach is trained to help people in all walks of life achieve their maximum potential. Specialized physician coaching is beneficial to those working in a variety of medical fields, including:
Surgery
Cardiology
Radiology
Anesthesiology
Emergency room care
According to the International Coaching Federation, physician coaching is thought-provoking and facilitates goal exploration and development for the student. A good physician coach will help his or her students change their behavior by empowering them to discover resources, core values, and meaningful strategies.

Physician Life Coach vs Physician Career Coach
You may have heard of a physician life coach and a physician career coach: What is the difference? For starters, a physician coach does not offer professional advice, and the coach does not provide therapy services, counseling, or medical advice. The role of a physician coach is not one of an educator who instructs or advises a client about their profession or personal life.
Most physician coaches blur the line between a physician career coach and a physician life coach. After all, if you are working at a hospital and hired a physician coach to help you transition to opening your own medical practice, this decision is professional, but bound to affect your personal life as well. That said, a physician life coach is meant to help you navigate the emotional and interpersonal decisions you make, whether in your career or not. The role of this person is to help you better understand yourself, what you want and how to achieve your personal goals in life.
A physician career coach on the other hand, will most likely have some medical or healthcare experience and be able to help you brainstorm ideas regarding a situation at work or your professional ambitions. Physician career and life coaching are not unlike sports coaching. Coaching allows physicians to assess their job and create a plan to reach their goals. Its objective is to offer a non-judgmental mirror that a doctor can visualize their life and formulate plans to address any problems. Whether you are dealing with a physician life coach, a physician career coach, or a physician burnout coach, coaching's fundamental philosophy is that the participant or client is the ultimate expert.

Can Physician Coaching Help with Physician Burnout?
According to one study, nearly 44% of all physicians suffer some form of burnout, and coaching has proven to be an effective way to alleviate that burnout. Given this data, there are many potential benefits for organizations and individuals that embrace physician burnout coaching. Not only do physicians who receive professional coaching experience reductions in common burnout symptoms, such as emotional exhaustion, they often see an improvement in their resilience and the quality of their life. Physician coaching will typically focus on self-care, professional fulfillment, efficiency, leadership development, community cultivation, and integrating one's professional and personal life. While a healthcare provider may balk at the high cost of coaching, the cost associated with physician turnover due to burnout is far greater.

Should You Hire a Physician Coach?
Physician coaching facilitates an exploration and a development of a physician's personal and professional goals. It also helps the client create and put into action strategies to achieve these goals. Physician career coaching can enhance a doctor's professional fulfillment and be a great tool to promote a physician's resilience, help to cultivate a sense of community, and help mitigate burnout. The bottom line is that career coaching can benefit anyone's career, particularly physicians.

FAQ about Physician Coaching
Here are some common frequently asked questions about physician coaching:
Can a doctor be a life coach?
The answer is yes. Physicians are increasingly becoming certified life coaches and learning how they can help other doctors to apply life coaching tools to their career growth. They are also taking those tools back to their jobs and using the skills they have learned to help their peers and their patients.
What is required to become a physician career coach?
Although no particular experience or background is required to be a career coach for any field, it helps to have some knowledge that can inspire confidence in the clients you coach. Having a background in workforce development or career services is particularly helpful for becoming a career coach. Knowing the healthcare industry is helpful if you want to concentrate your efforts on coaching physicians.
Is physician career coaching profitable?
Successful physician career coaches that are fortunate enough to build strong industry contacts can expect to take home a six-figure salary.
What does a career coach charge?
A career coach will typically charge between $75-$150 an hour. However, more specialized career coaches, such as physician burnout coaches and physician business coaches, will typically charge between $250-$500 an hour. If you are searching for a physician career coach, you may want to avoid looking for the best bargain. As the adage goes, "You get what you pay for!" Try to find a physician coach with a good reputation among your peers before agreeing to fork over too much money.
Is a physician career coach's fee tax-deductible?
A career investment like hiring a physician coach is tax-deductible in some situations, as it may be considered a work-related education necessary to improve or maintain your skills as they relate to your profession and career. Talk to your tax professional for additional information.
Why is physician career coaching important?
Career coaches help the clients establish realistic goals, develop solutions to any career challenges, create action plans, boost self-confidence and motivation. In career coaching, the client is taught to take charge of their career.