How Much Do Residents Make? A Guide to Residency Income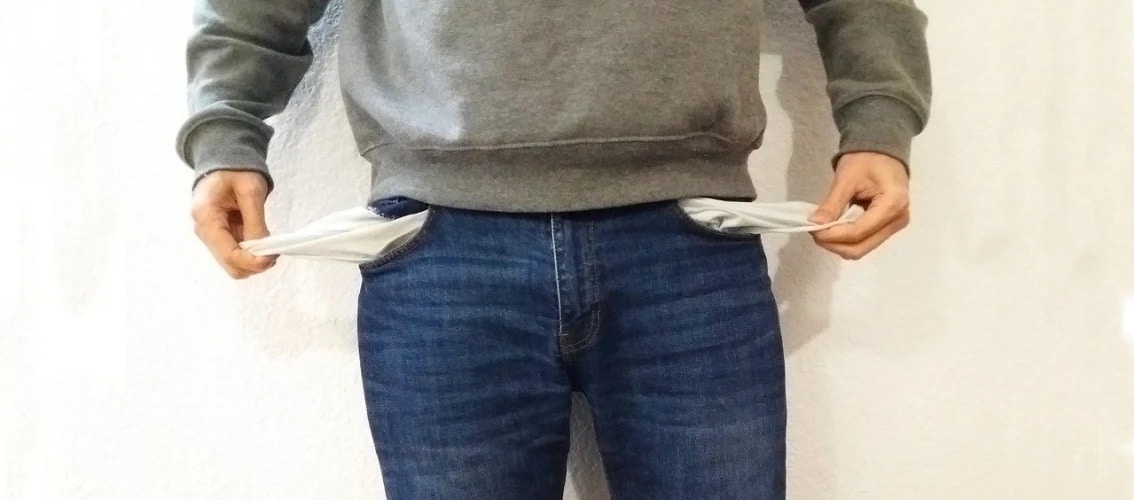 During residency, you will gain a wealth of knowledge about how to treat your patients. Unfortunately, that wealth won't necessarily be reflected monetarily. Do you get paid in residency? Of course, but not as much as you may think.
Here is what you need to know about residency pay for doctors.

How Much do Residents Make?
According to Medscape, the average resident salary was $64,000 in 2021. That said, your salary will differ depending on what year of residency you're in, where your residency is located, and which residency program you attend.
Residency salaries by post graduate year (PGY)
Each residency program develops their own salary structure. Typically, first-year residents (PGY 1's) will make the lowest salary. Each year of residency after that, the salary will increase. In 2021, Medscape found that the average salary for each PGY was:
PGY 1 – $57,500
PGY 2 – $60,300
PGY 3 – $62,400
PGY 4 – $64,900
PGY 5 – $67,300
PGY 6-8 – $70,300
Residency Salaries by Location
The AAMC breaks the United States into four different regions in order to present the mean resident stipend by location. They report the following mean salaries for PGY 1s:
Northeast – $64,181
Connecticut
Delaware
District of Columbia
Maine
Maryland
Massachusetts
New Hampshire
New Jersey
New York
Pennsylvania
Rhode Island
Vermont
Midwest (Central) – $59,257
Illinois
Indiana
Iowa
Kansas
Michigan
Minnesota
Missouri
Nebraska
North Dakota
Ohio
South Dakota
Wisconsin
South – $58,845
Alabama
Arkansas
Florida
Georgia
Kentucky
Louisiana
Mississippi
North Carolina
Oklahoma
Puerto Rico
South Carolina
Tennessee
Texas
Virginia
West Virginia
West – $61,139
Alaska
Arizona
California
Colorado
Hawaii
Idaho
Montana
Nevada
New Mexico
Oregon
Utah
Washington
Wyoming
Residency Salaries by Specialty
Since residency salaries are determined by your program and correspond with your year, specialty has less to do with your salary than you may think. That said, a 2020 medscape survey reported the following salaries for a variety of specialties:
$69,500
Allergy & Immunology
Hematology
Plastic Surgery
Rheumatology
Surgery (Specialized)
$68,600
$66,500
Critical Care
Diabetes
Endocrinology
HIV/Infectious Diseases
Gastroenterology
Oncology
Pathology
Pulmonary Medicine
$64,800
$64,600
Otolaryngology
Radiology
Neurology
Urology
Orthopedics
$63,300
Anesthesiology
Dermatology
Pediatrics
Nephrology
Physical Medicine & Rehabilitation
$61,500
Psychiatry
Ob/Gyn & Women's Health
Emergency Medicine
Ophthalmology
Public Health & Preventive Medicine
Surgery General
Internal Medicine
$58,500
Can Residents Negotiate Their Salaries?
Negotiating your salary isn't an option for medical residents. If you've already accepted a residency, you'll need to wait until the next PGY for a salary increase. If a higher salary is important to you, you should prioritize programs that pay the highest when creating your ranked match list. A word of caution: ranking programs based on salary offerings alone could cause you to miss out on programs that are otherwise exceptional matches.

How to Survive on a Resident's Salary
Since resident salaries are low, it's important to manage your money well. To ensure that you can afford to live on a resident's salary, consider the following steps:
Determine your expenses
Residencies are meant to be a continuation of training, but they aren't the same as being in medical school. Instead, residencies more closely reflect traditional employment. That said, residents should be prepared to pay for all of the expenses they need to survive. These might include:
Housing & utilities
Food
Insurance
Copays
Car payments
Student loan payments
Cell phone bills
Create a budget and follow it!
Once you know your expenses, create a budget that helps you live within your means. Most importantly, make sure that you're following your budget! If you get off track, you could quickly find yourself without enough money to pay the bills. If you do, do your best to minimize the damage and keep working on improving your spending habits. Here are a few more tips that can help you stay within your budget:
Make food at home If your residency doesn't offer free meals, you might find yourself eating take out a little too often. Instead, try packing your lunch and snacks from home to save money.
Avoid debt When your budget is tight, you should avoid taking on additional debt. If you aren't careful, you could easily end up with more debt than you can manage.
Get a roommate or live at home Having your own apartment or home during residency can be costly. Since you will be spending most of your time at work anyways, consider getting a roommate or just living at home with your parents a little bit longer.
Follow the 24 hour rule If your budget's biggest sore spot is your spending, consider following the 24 hour rule: Before making a purchase, put it in your cart for 24 hours. If you still want it after 24 hours, then buy it.
Other Ideas to Make Money as a Resident
Oftentimes, physicians need to take on additional work in order to afford life during residency. Here are a few common ways that residents increase their income:
Moonlighting at clinics
Many residents find themselves working at clinics after residency hours. Not only can these extra shifts increase your income, but they can also allow you to practice your skills and grow as a physician.
Tutoring medical students
Tutoring medical students is a flexible side hustle for resident physicians who are in need of extra money. Whether you offer your services to individual students or host paid study groups is up to your individual preferences.
Medical writing
If you have a knack for writing, becoming a freelance medical writer could prove lucrative. Many blogs, insurance companies, and medical journals need content written for their websites and some will pay a premium to have your expert narrative.
Research positions
Grant-based research positions give residents the ability to make money while also helping to advance medical knowledge. A great example of this is the resident/fellow research grant offered by the R&E Foundation, which awards recipients with $30,000.

Can You Buy a House on a Resident Salary?
Affording a home on a resident's salary can be challenging, if not impossible, depending on the type of mortgage that you choose. Before applying for a traditional mortgage, consider the following:
Your income If your only income is your salary, it could be hard to buy and maintain a home. If you have multiple income streams, or take out a specialized loan, buying a home might be more affordable.
Whether or not you have a working partner If your partner works, their additional income could be key in affording to buy a home.
Student loan payments If you have student loans, especially if they are private, you might need to begin paying them back immediately after graduation from medical school. If this is you, you might not have enough income left to reasonably afford a home.
Physician mortgage loans could be your best option
Physician mortgage loans could be your best option for buying a home during residency, especially if you don't qualify for a traditional mortgage. These loans allow you to buy a home based on your potential income instead of your current one. While these loans have mostly upsides, like lax DTI requirements and no down payment, they do have downsides. For example, doctor mortgages are often adjustable rate mortgages (ARMs), which have fluctuating interest rates. Overtime, this could cost you more than a traditional mortgage. To find out which type of mortgage is right for you, consult a mortgage broker or loan officer.