MAG Mutual Insurance Company: 2023 Medical Malpractice Review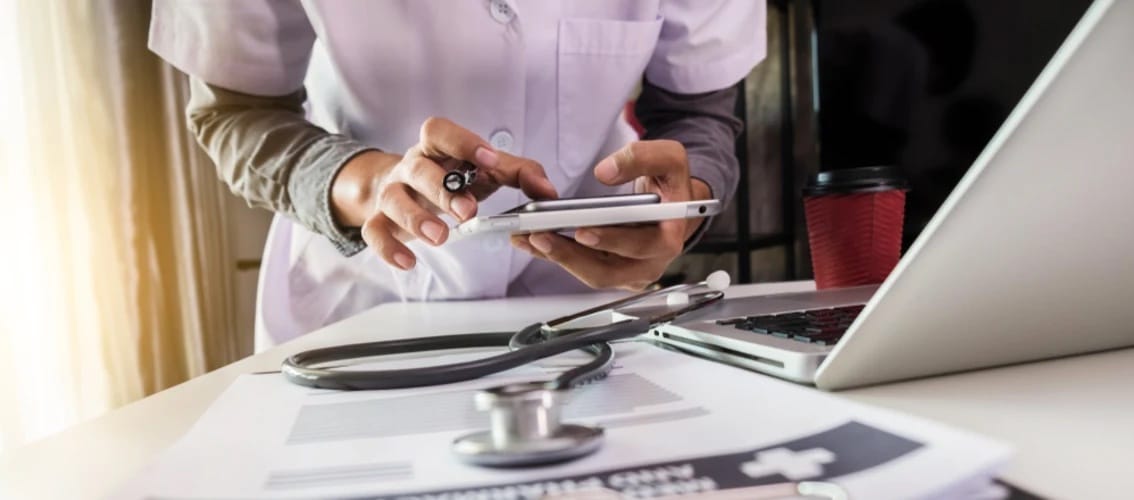 MagMutual has kept 95 percent of claims brought against its insured physicians and hospitals from going to trial. Of those that did end up in court, it has won 80 percent of cases.
With a heap of options at your disposal, you may be wondering: What's the easiest way to find malpractice insurance?
Two words: comparison shopping. But even then, you still have to:
Decode confusing industry jargon at every turn.
Ensure you're not being targeted by deceitful agents.
That's why at LeverageRx, we help you compare quotes from the best medical malpractice insurance companies all in one place. Because you don't want just any old policy. You need strong, cost-effective coverage.
In this week's malpractice insurance company review, we break down what you need to know about the MAG Mutual Insurance Company — regardless of your career stage or medical specialty.

About MagMutual
MAG Mutual Insurance Company (MagMutual for short) provides medical professional liability insurance to physicians and hospitals in:
Alabama.
Arkansas.
Florida.
Georgia.
Kentucky.
North Carolina.
South Carolina.
Tennessee.
Virginia.
MagMutual is based in Atlanta, Georgia, and has offices throughout the southeastern region of the U.S. The company currently provides coverage to more than 22,000 physicians and other health care professionals.
As a mutual insurance company, it is owned by its policyholders. The physician-founded company has reported upwards of $175 million in paid dividends since it was founded in 1982.
MagMutual financials
In August 2018, A.M. Best upgraded the company's long-term issuer credit rating from "A" to "A+". The renowned credit rating agency also took the opportunity to affirm MagMutual's financial strength rating of A (Excellent).
A.M. Best states that the ratings increase reflects MagMutual's balance sheet strength, which A.M. Best categorizes as strongest. It also cited the company's:
Neutral business profile.
Adequate operating performance.
Appropriate enterprise risk management (ERM).
According to MagMutual's 2017 annual report, the company paid nearly $32 million in dividends — nearly double the amount it paid out in 2013.
Furthermore, MagMutual reported:
Assets of $1.7 million.
Written premium of $302 million.
Capital and surplus of nearly $850 million.
MagMutual's 2017 net income before dividends and taxes that year was almost $61.4 million.

MagMutual coverage options
In addition to medical malpractice insurance, the company's coverage options include:
Business owners Liability. This simplifies property, general liability and business income coverages by bundling it all into one policy.
Healthcare Facilities Liability. Intended for physician group practices and facilities, this combines professional liability of the facility and employees, including those outside of individual coverage. It enables policy holders to protect their practice from work-related injuries. It also allow them to provide employees with medical expenses while earning dividends with a workers compensation policy.
Commercial Umbrella Liability. This provides an additional layer of protection for other liability coverages.
Cyber Plus Liability. This coverage protects practices from the risks of data breaches. In addition, MagMutual's Regulatory Defender insurance provides asset protection from fines and penalties that may be levied by regulatory agencies.
Furthermore, MagMutual also offers a wealth of additional benefits and professional services to its policyholders.

Additional benefits offered by MagMutual
The company claims that it has kept 95 percent of claims brought against its insured physicians and hospitals from going to trial. Of those that did end up in court, the company said it has won 80 percent of cases. And MagMutual closes more than 84 percent of non-meritorious claims without payment to the claimant.
A claim is considered non-meritorious claim when the evidence before the panel is insufficient to conclude that the case is credible. However, this does not mean the claim lacks all value or purpose.
To help physicians work through the litigation process, MagMutual offers its Doctor2Doctor Peer Support Program. This program connects physicians who have experienced the litigation process with those who are currently enduring it.
MagMutual also has a loyalty program called Owners Circle. Policy owners receive Owners Circle benefits with each renewal of coverage and upon retirement.
Like its competitors, MagMutual also offers a number of Continuing Medical Education (CME) courses.
The Institute at MagMutual serves policyholders by providing financial, clinical, regulatory, and business risk management and practice-enhancing advice. The company's consultants include:
Doctors.
Nurses.
Lawyers.
Certified risk managers.
Government reimbursement specialists.
All consultants are renowned for their expertise in the areas of risk management and performance.
Key takeaways
The worst time to find out you have poor professional liability coverage is in a courtroom. Fortunately, a little research can go a long ways.
Whether or not MagMutual is the ultimate solution for you, it helps to understand:
MagMutual's history of financial strength.
The key details of its malpractice insurance coverage.
Additional benefits and resources MagMutual offers its policyholders.