Disability Insurance for First Year Residents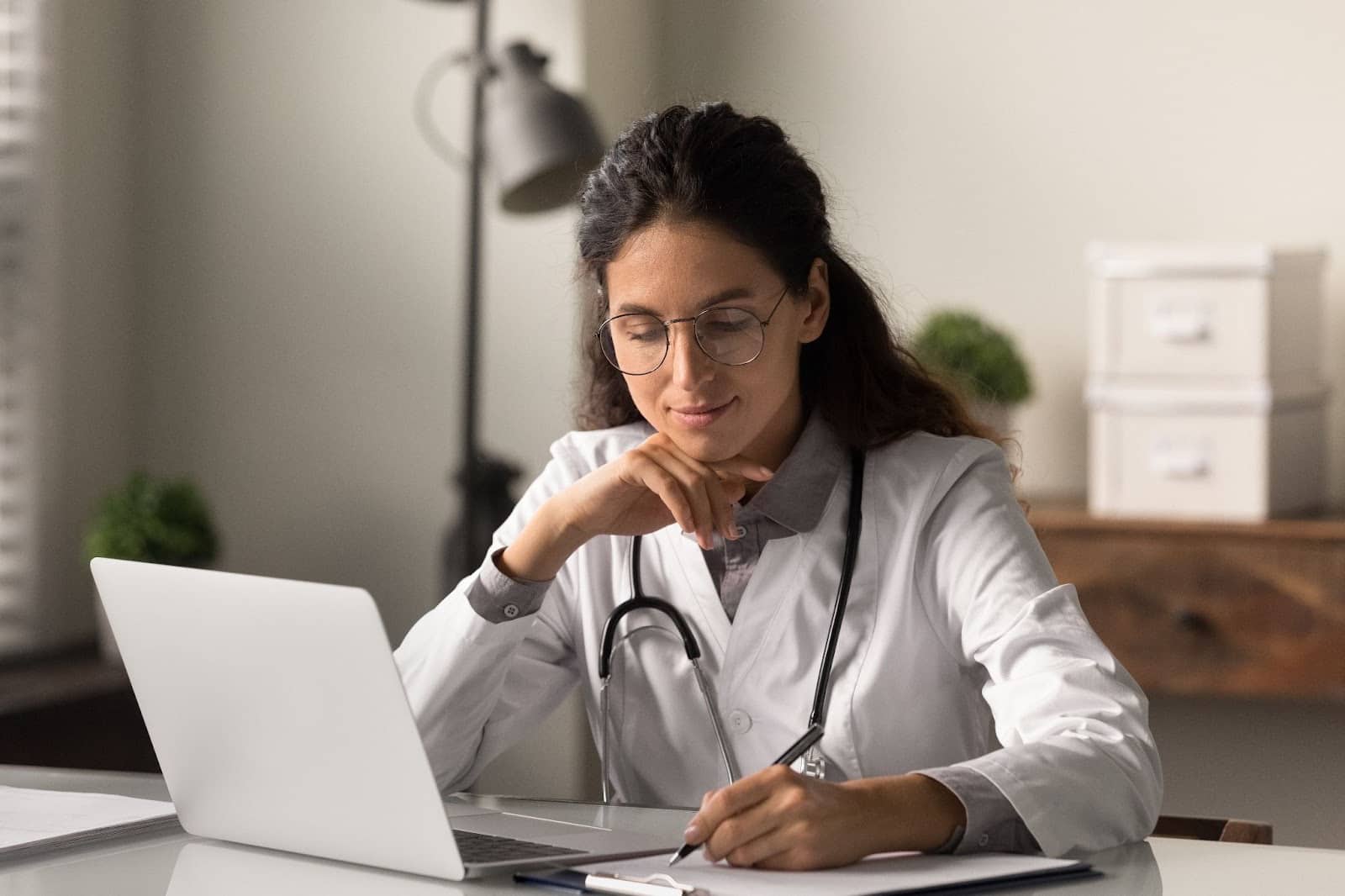 Knowing when or how to go about buying disability insurance is a position every resident and fellow finds themselves in. After helping thousands of physicians through the process of securing disability insurance we have found ourselves saying "That is why you get this done early" over and over after underwriting policies. This article will show you the what, why, when, and how for setting up a sound financial foundation.
What is Physician Disability Insurance?
One of the wisest purchases a physician or dentist can make is to purchase an own occupation disability policy. You have spent many years and a lot of money specializing in a medical field and most of your future goals after training include your ability to earn an income. Purchasing a private disability policy secures the investment into yourself by guaranteeing an income whenever an illness or injury affects your ability to work in your own occupation.
As a resident, you have some disability coverage as an employee with a group disability policy. This is a nice layer of protection when you're 30 and making $65000/yr. However, employer LTD does not protect your attending salary correctly. Poor definitions, taxable benefits and caps on coverage leave physicians underinsured.
Why get a Policy Early in Residency?
June is our busiest month for disability insurance, with physicians moving out of training and into an attending job. You'll want to secure a policy while in training because doing so locks in significant discounts and these discounts will stay on the policy forever.
You want to lock in good prices but you also lock in your health on a policy. For lack of a better word, pre-existing conditions will affect a private disability policy. Assuming a resident or fellow is relatively healthy, their policy will have a future purchase rider and have the ability to buy more disability coverage without any more medical underwriting. This future purchase rider is key in getting the the best value on a policy while in your first year of training.
Consider these resident cases we just sorted through:
Brandon is an emergency medicine doctor with a nice contract. With a less-demanding schedule, he was looking forward to jiu-jitsu and aviation…both questions that came up in underwriting a policy. His private disability policy now has an exclusion for disabilities caused by these activities. This would have been avoidable if he had bought a policy sooner in his training.
Nidhi and her husband were planning for a family and consulted with a fertility specialist. Some medication was prescribed shortly before the end of training. Her private disability policy has an exclusion for disabilities related to pregnancy and infertility. This would have been avoided if a policy was secured prior to the consultation.
Kumal became uninsurable when major depression crept into the end of training. Changes in medication are red flags for the private carriers, so he has to wait for a period of time before he can get a policy, causing him to miss out on training discounts.
Exclusions on coverage shouldn't be deal breakers for a policy. The amount of income protection and unlimited possibilities of a disability give the policy a very high value still. Even though injuries and illnesses are almost always recoverable when we're young, we are planning for our future selves and need to account that the illnesses and injuries are also unexpected. So if you could avoid limiting language on such an important financial tool, wouldn't you want to?
Best Way to Navigate the System: The Small Policy Strategy
There are two key parts of the insurance contract that PGY-1's can take advantage of. One is that these policies are non-cancelable and guaranteed renewable. Once you  add these two riders to a policy, your policy definitions, discounts and price structure are locked in. The other is that the policies have a future purchase rider. This allows you to buy more coverage by only showing financial insurability (your attending contract). When you think about boards, contract negotiations, licensing, fellowships and moving, wouldn't it be nice to not have to also worry about disability insurance during that season? Wouldn't it be nice to not worry that a negative doctor's visit affecting your policy for life?
Here is the pinnacle of this approach….the most affordable way to save yourself frustration and disappointment!
The strategy that first year residents need to be more aware of is that they have the ability to buy a very small disability policy and secure good health for the future purchase rider. Small policies can cost as low a $15/mo! This "lease with the option to buy" strategy should be considered by each PGY-1. Think about it for a moment. If you could spend $200/yr to make sure no health events affect your future coverage, you would pay for all four years right now, right?
For as hard as residents have to work, it's generally safe to say you're healthier now than you will be in a few years. Overnight shifts and long hours take their toll. Remember, the value of this strategy is not so much protecting your resident income, it's protecting your insurability.
There are also some other advantages to securing coverage earlier rather than later:
Moving states – We can optimize better pricing based on where you may be moving
Specializing in fellowship – You can lock in better pricing if you're in a less expensive occupation when you sign up. For example, Internal medicine is less expensive than a surgeon.
Better contract language – Every few years carriers release new policies that may or may not be better. You can always improve coverage but you can't get a policy that doesn't exist. A good example of this is gender-neutral pricing that has mostly disappeared.
Once you've used this strategy and have reached the end of training, you should do two things with your disability policy. Double check that you still have the best option available and increase it to match your new contract!
Guaranteed Standard Issue policies:
Some institutions have a portable and private disability policies in place that require no underwriting. This is a great option for residents with some rocky health history. Your agent should be able to help find these options for you but be sure to ask a program coordinator if your residency has a GSI policy available. If you're healthy, the private policies offered are generally less expensive than GSI policies because they screen clients based on medical underwriting.
In summary, your health is your wealth. You and your income are your biggest asset – insuring it without health exclusions is much less expensive than people realize.
Get started with your quotes and review your options with an insurance expert by filling out our quote request form.